This year marks Temple's largest-ever class of "Fulbrighters"
At 16, the university has hit a new record for the number of students earning the prestigious national award.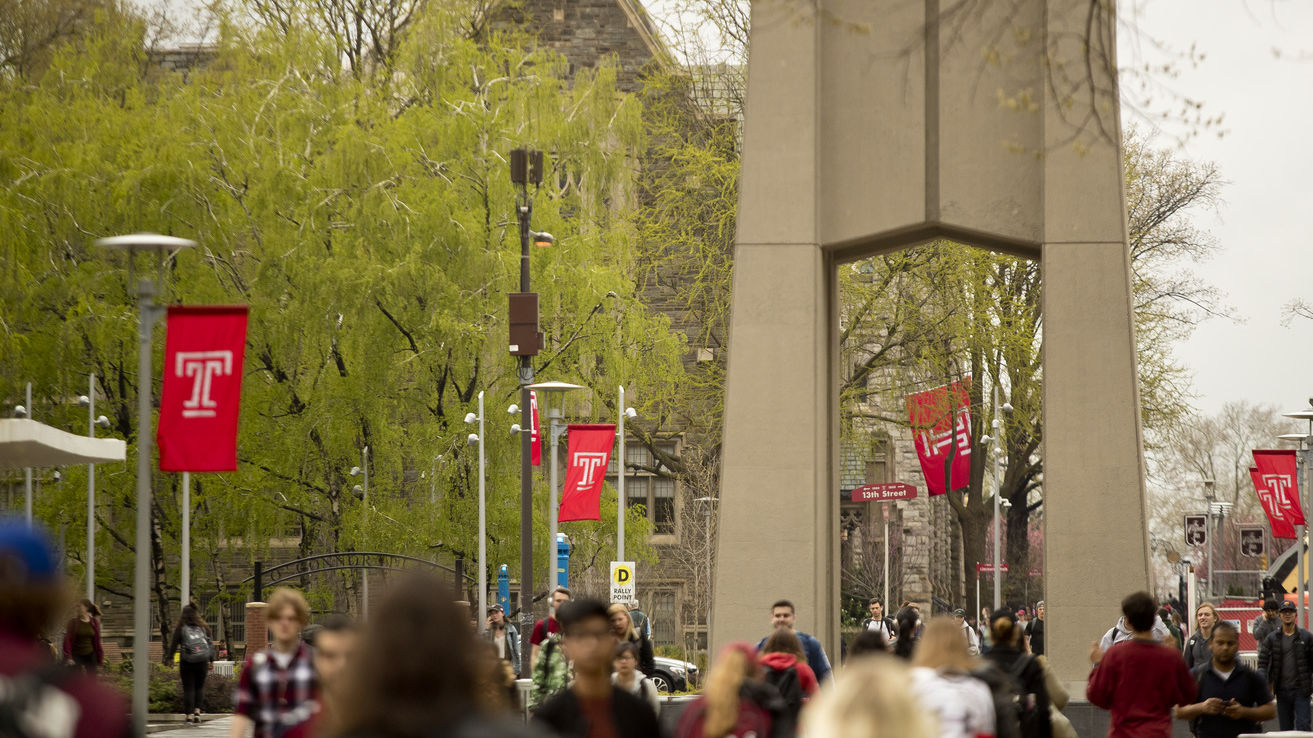 Sixteen Temple students and recent graduates have been named recipients of prestigious U.S. Fulbright grants for 2020–2021. 
This year's largest-ever class of "Fulbrighters" tops the previous annual record of 10 grantees, set twice consecutively in 2018–2019 and 2017–2018, and continues a run of unprecedented success for Temple students and young alumni applying for the highly competitive awards. 
"Our new record-breaking cohort of Fulbright awardees and the dramatic increase we've seen in recent years speaks to the evolution of our program at Temple," said Barbara Gorka, director of scholar development and fellowship advising, who assists students throughout the application process. 
"Each year, as more students see their peers being selected, it fuels their aspirations and inspires them to apply. That, coupled with our students' ingenuity and work ethic and the quality of teaching and mentorship provided by our faculty, is a recipe for success," Gorka added.
Funded primarily through an appropriation from the U.S. Congress, the Fulbright U.S. Student Program is the largest exchange program in the country. The awards enable students and recent graduates—who are chosen for their academic merit and leadership potential—to travel to locations around the world where they receive funding to conduct research or creative projects, pursue graduate study, or teach English. 
The motivating force behind these efforts is the program's mission: to promote the intercultural exchange of ideas and collaboration in seeking solutions to shared international concerns. 
"Our extraordinary Fulbright students are proof of the quality of the education Temple provides," said President Richard M. Englert. "We are so proud of these scholars who go on to represent America abroad, and look to advance and share their skills and knowledge on a global stage."
This year's crop of recipients spans seven of Temple's schools and colleges. Also noteworthy: Three of the four awards received for research went to graduating undergraduates. Fulbright awards for research are more commonly given to PhD students. In fact, of Temple's 16 awardees, only one is a graduate student.
Here are the plans of Temple's 2020–2021 Fulbright scholars. 
Note that as a result of the coronavirus pandemic, the program has announced that the majority of this year's projects won't begin until January 2021, while a few may unfortunately be canceled.
Maggie Andresen, KLN '17, will document communities fighting climate adaptation apartheid in Nigeria.       
Adam Brock, ENG '20, received the award to teach English in Germany. (He intends to decline the grant.)       
Lucy Caffrey-Maffei, CLA '18, will teach English in Spain. 
Nuo Ivy Chen, ENG '20, will research robotics in Germany.  
Stephanie Cuomo, EDU '20, will teach English in Colombia.
Janessa Hughes, CPH '20, will research patterns of bilingual language development of children in Jordan.
Walter James, a PhD candidate in the College of Liberal Arts, will research financial regulations and stability in Japan.      
Jacquelyn Kausch, EDU '20, will teach English in Greece.  
Thomas Kuklinski, CLA '20, will conduct textual analysis of manuscripts in China. 
Bonnie McClellan, CLA '19, will teach English in Germany. 
Claire McGlinchey, KLN '19, will pursue a master's degree in climate change: policy, media and society in Ireland. 
Maeve Moran, CLA '20, will pursue a master's degree in health psychology in the United Kingdom. 
Rachel Murphy, TYL '20, will teach English in Spain.  
Sam Nelson, CLA '20, will teach English in Peru.
Morgan Rowe, CLA '20, will teach English in Bulgaria. 
Rachel Warner, CLA '20, will teach English in South Korea. 
Oluwadara Tokunboh, a student in the College of Science and Technology's post-baccalaureate program, received the award to teach English in Colombia. Because she did not apply for the grant through Temple, her award does not count in Temple's official numbers.
In addition, two Temple alumni—Tara Faik, CLA '18, and Navya Reddy, FOX '18—were selected as alternates, meaning they will be awarded the grant if a finalist chooses to decline a Fulbright award in one of their respective destination countries.  
Learn how Temple's Office of Scholar Development and Fellowships Advising can help students apply for Fulbright Scholarships and other external awards.
 
 —Kim Fischer