Student-athletes join together to fight for social justice reform
Owls For Justice will work to educate student-athletes, coaches and staff to facilitate change.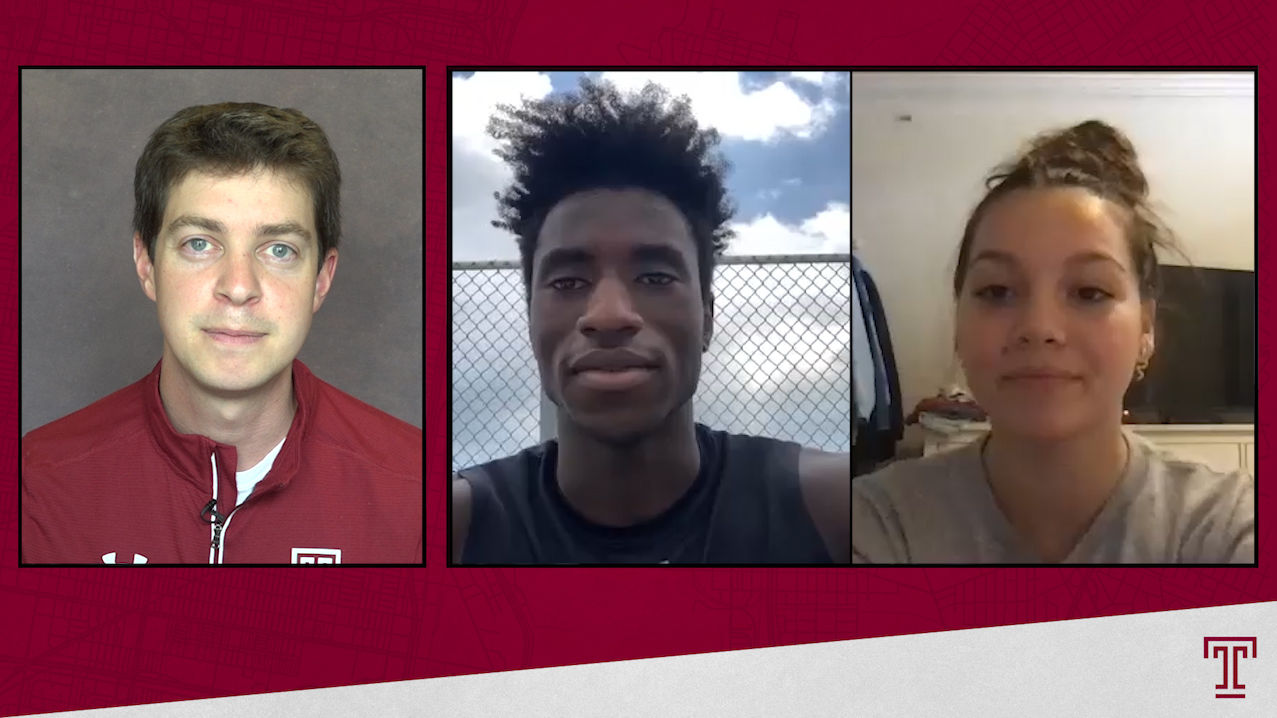 In response to the recent high-profile murders of George Floyd, Ahmaud Arbery and Breonna Taylor and corresponding social justice movements, a group of Temple student-athletes joined together to release a statement advocating for change and formed a student organization to advance their cause.
Owls For Justice, which was formally recognized as a student group on June 25, will fight racism and social injustice by providing resources to educate Temple's student-athletes, coaches and staff and facilitating initiatives to change the environment on campus for the better. At least one student-athlete representative from each team will serve on the new organization's leadership board.
Soccer player and founding member of Owls for Justice Manny Ikeocha, Class of 2023, said he got involved because he did not want to stay on the sidelines.
"As a Black man in America, I was deeply affected by the three recent cases of police brutality and violence," said the political science major from Delaware, who moved to the U.S. from Lagos, Nigeria, when he was 7 years old.
"This has been going on forever, but it feels different this time—now for the first time my friends, my teammates and my coaches are all standing up in support of Black Lives Matter," he said. "It gives me hope to know we are in this together."
On June 3, coaches and administrators in the Athletics Department organized a Zoom session to check in with all student-athletes. "We wanted to create space for our athletes to express their feelings,"  explained Olivia Wynn, CPH '16, assistant director of compliance and student-athlete affairs.
More than 100 student-athletes joined the call, and many were vocal and passionate about reforms they want to see. A group of twelve later got together and decided to produce the statement.
One of those was gymnast Jackie Terpak, Class of 2022, a media studies and production major from York, Pennsylvania.
"We spent five hours drafting the statement because it was so important to all of us," said Terpak.
The statement was posted on June 5 and invited all student-athletes, coaches and staff members to join together in a march from Main Campus to the Art Museum the next day.
"After the statement was posted, it was amazing to see how many people supported us on social media and how many joined us the next day for the march," said Terpak.
Following the release of the statement, Wynn said, many of her colleagues in athletic departments around the country contacted Temple and praised the Owls' approach for being the "boldest and clearest."
"As a person of color and a former student-athlete at Temple, I am so proud of our Owls for taking a stand and speaking up about the change they want to see both within the university and in the world around them," Wynn added.
For football player Max Cavallucci, Class of 2021, it wasn't about the praise: "We couldn't care less about that, we are working to create change: we need social justice reform in this country," he said.
The entrepreneurship and innovation management major from Philadelphia couldn't attend the June 6 march because he has to protect his mother who is immunocompromised, but he said he was there in spirit.
"As student-athletes, we are used to giving everything we've got and that's what we have to do now," said Cavallucci. "We have to go full throttle to solve this problem."
Cavallucci's teammate, Isaiah Graham-Mobley, Class of 2021, a media studies and production major hailing from King of Prussia, Pennsylvania, agreed.
"These injustices have been going on for a long time, but with all of us in quarantine, it allowed us to step back and really see it and think about how we want to see the world change and the steps we want to take," he said.
"Marching down Broad Street and seeing so many come together for Black Lives Matter was such a powerful, uplifting moment—it's something I will always cherish."
Watch the Owlsports interview with Graham-Mobley and Cavallucci.