A clinical trial of a novel immunotherapy for COVID-19 patients kicks off at Temple
The approach draws on lessons learned in the treatment of cancer.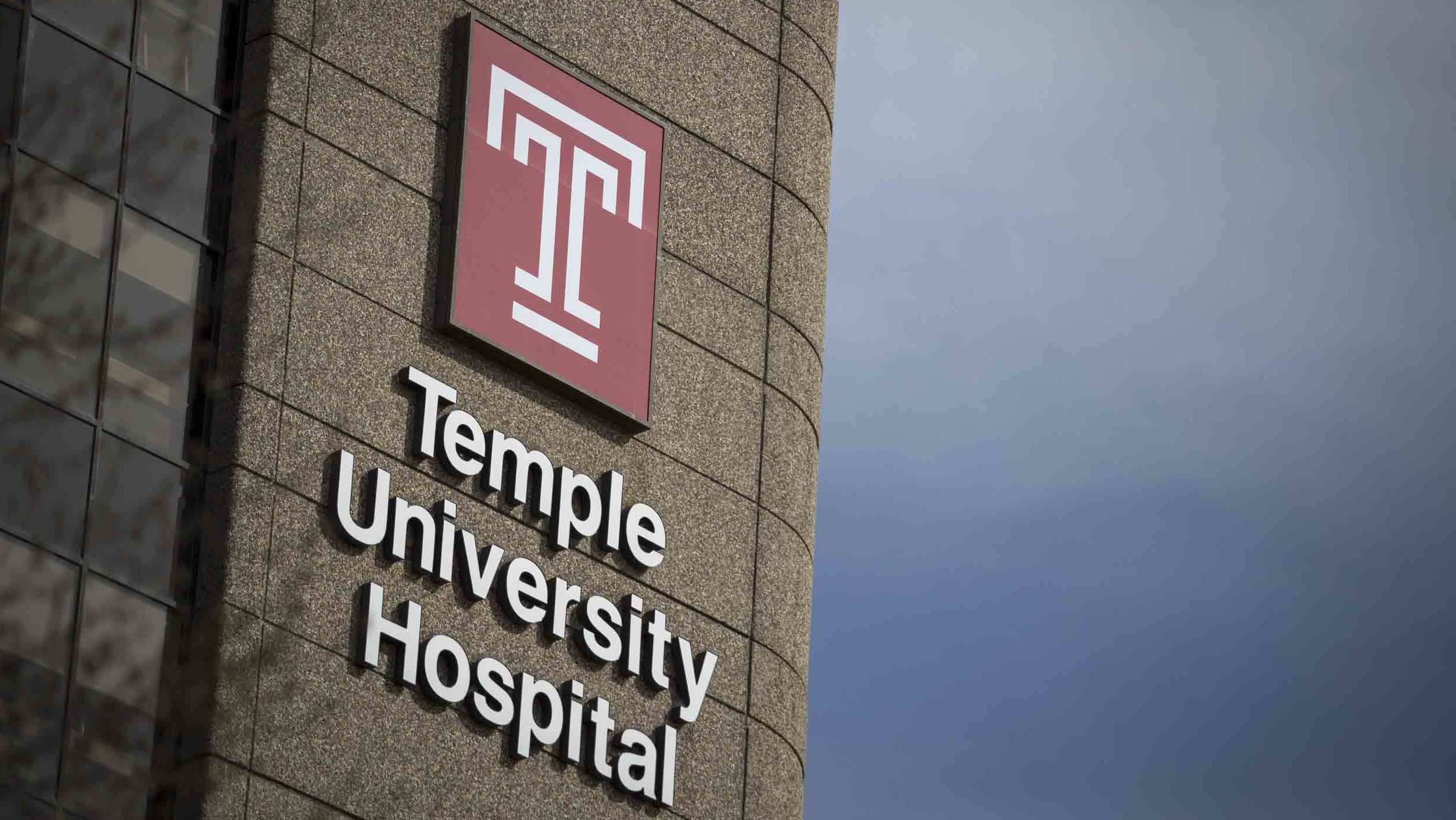 As cases of COVID-19 continue to climb around the country, medical researchers are seeking new treatments and medications that can help them reduce the severity of the illness and save lives.
At Temple University Hospital, doctors are participating in a clinical trial investigating a new immunotherapy approach, called CPI-006, for patients with COVID-19. They have treated the first five patients in the U.S. as part of the study.
In general, immunotherapy works by artificially activating the body's own defenses to combat a disease or illness. It has seen success in the treatment of some types of cancer.
Developed by Corvus Pharmaceuticals, Inc., CPI-006 is known for its ability to stimulate the production of antibodies—or proteins the body uses to fight off infection—in cancer patients.
Now, researchers theorize that it could produce a similar response in those afflicted with the virus that causes COVID-19. If successful, CPI-006 could lead to significant benefits for COVID-19 patients, including a quicker recovery, fewer complications and immunity that lasts longer.
"This novel approach works by powering up your own immune system," says Gerald Criner, professor and chair of thoracic medicine and surgery at the Lewis Katz School of Medicine and the director of the Temple Lung Center, who is the study's principal investigator at Temple.
Criner explained that the technique is somewhat similar to the use of convalescent plasma therapy, a headline-making experimental treatment that some doctors are using to treat the most severe cases of the novel coronavirus. During that treatment, patients receive antibodies to the coronavirus from the blood plasma of an individual who had previously contracted the illness. In this case, however, immunotherapy helps patients create their own antibodies.
"COVID-19 has had such a profound impact on the lives of patients around the globe," said Criner. "It's crucial that new treatments are identified that can improve outcomes for these patients."
The goal is to enroll up to 30 COVID-19 patients who are experiencing mild to moderate symptoms at several locations in the U.S. In addition to studying the treatment's effectiveness and safety, researchers will examine how long patients stay in the hospital and how quickly their symptoms subside.
Learn more about the CPI-006 clinical trial.