Temple treats first patient in the U.S. in a new clinical trial for treatment of COVID-19
Temple Hospital is participating in a clinical trial to evaluate the effectiveness of gimsilumab for treating COVID-19.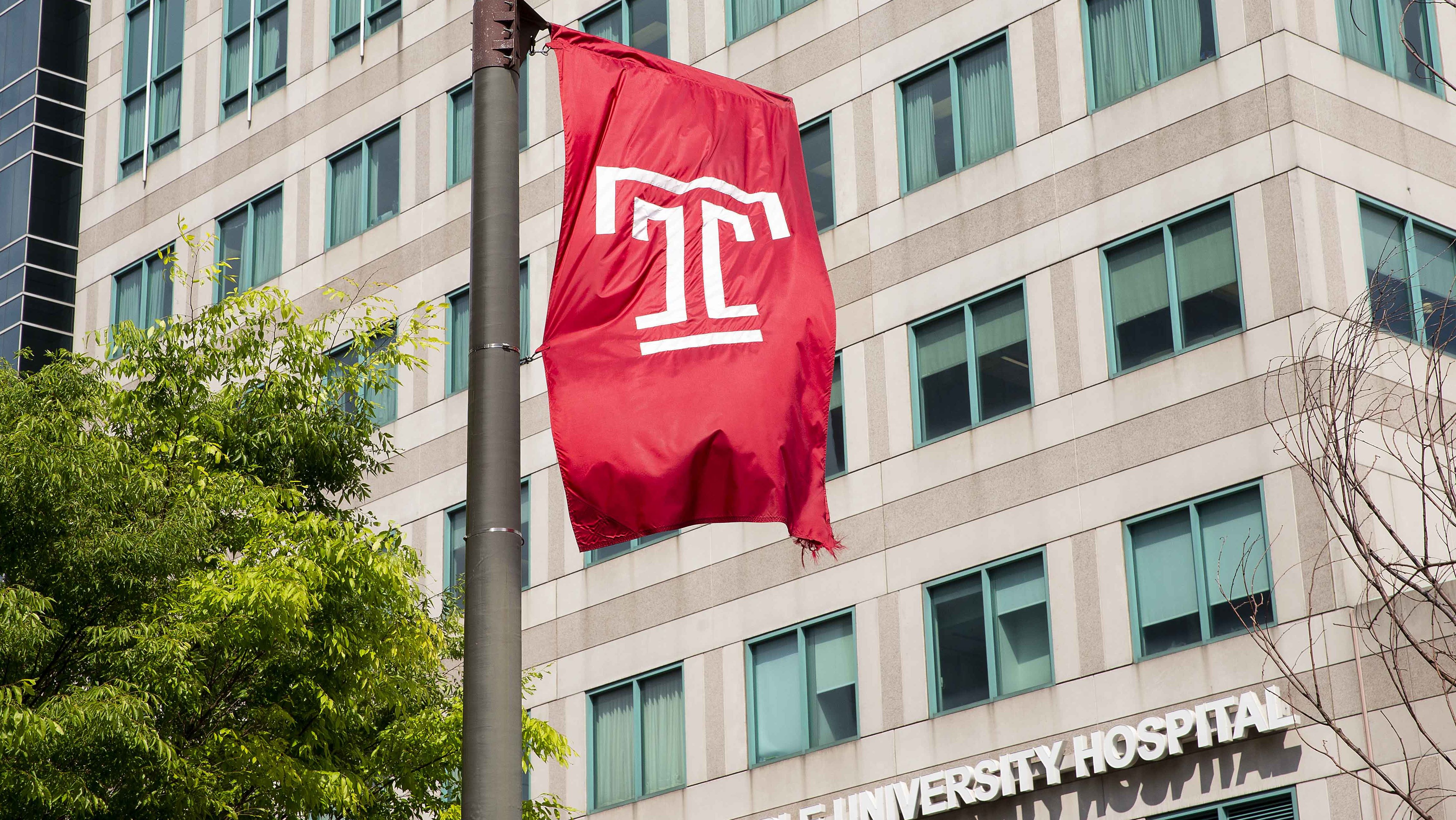 Temple University Hospital has treated the first patient in the U.S. in the BREATHE clinical trial evaluating the effectiveness of an experimental drug called gimsilumab for treating patients with COVID-19 and acute respiratory distress syndrome (ARDS).
Gerard J. Criner, chair and professor of thoracic medicine and surgery at Temple's Lewis Katz School of Medicine and director of the Temple Lung Center, is the principal investigator at Temple University Hospital for the study.
Many COVID-19 patients experience an overactive immune response that leads to lung injury, ARDS and ultimately death. ARDS is a life-threatening inflammatory lung syndrome characterized by a lack of oxygen to the tissue and stiff lungs. The overall mortality rate for ARDS, despite hospitalization and mechanical ventilation, is 41%.
The goal of the clinical trial is to see if gimsilumab can help regulate the immune system's heightened response to the virus, which may be triggering the respiratory distress seen in severe COVID-19 cases.
The latest data indicates that a key source of the serious lung inflammation and development of ARDS in COVID-19 patients may be a granulocyte macrophage-colony stimulating factor (GM-CSF), a protein that helps the body defend against infections. Some studies have shown that levels of GM-CSF are elevated in some patients with COVID-19.
Gimsilumab is an antibody that targets and may counteract the negative effects of GM-CSF. The clinical trial will help determine if inhibiting this protein can improve outcomes for COVID-19 patients.
"Emerging evidence suggests that GM-CSF may contribute to clinical worsening in COVID-19," Criner said. "We are proud to participate in this clinical trial testing gimsilumab in this vulnerable patient population."
Learn more about the BREATHE clinical trial, sponsored by Roivant Sciences.