Temple students lead local U.S. Census campaign for historically undercounted groups
Five Klein seniors promote the U.S. Census in nationwide Bateman Competition.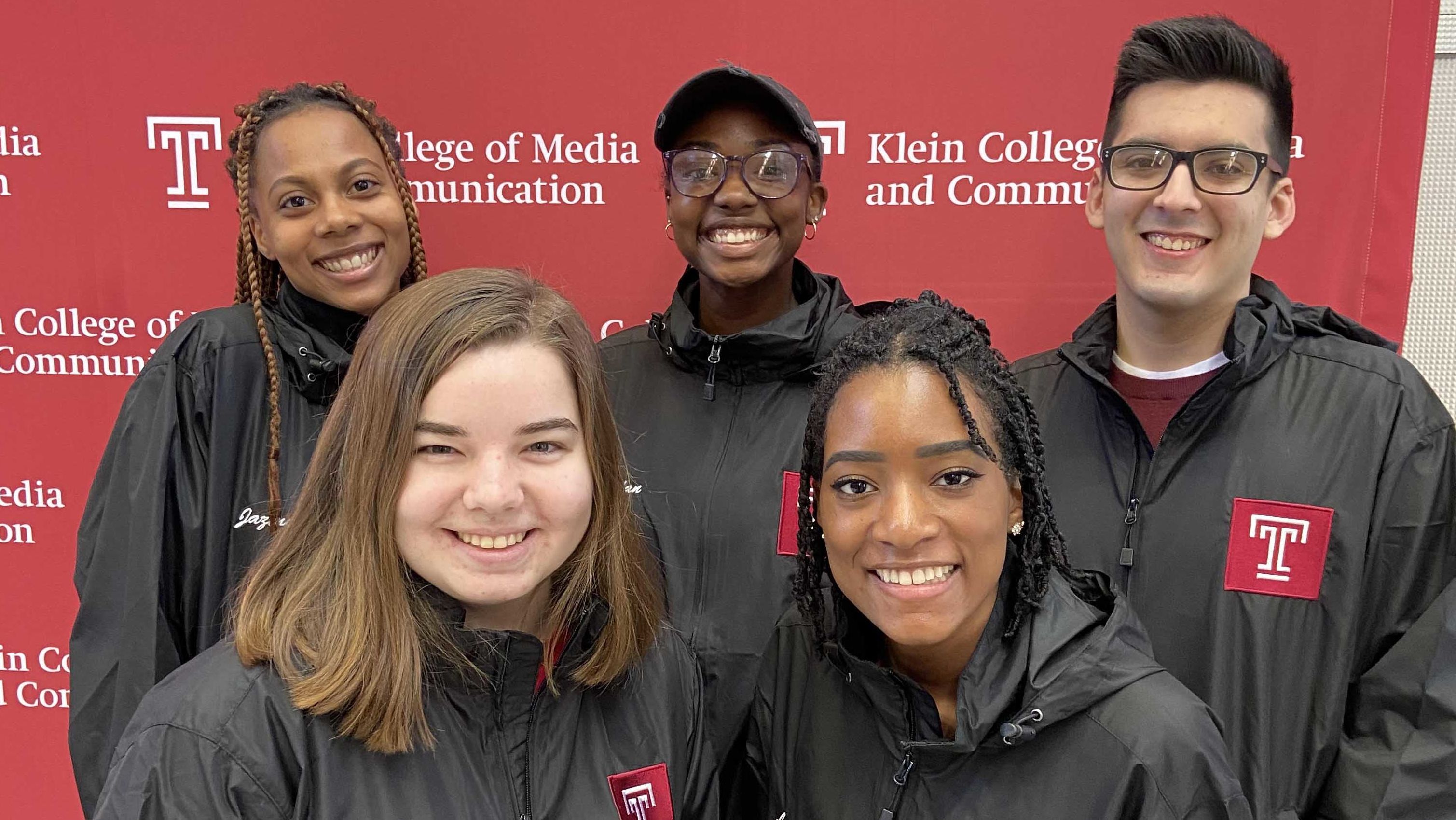 Participation in the U.S. Census has huge political and financial benefits for local communities, including on and around Temple's Main Campus.
"If the government doesn't know the number of people living in an area, that area won't receive as much funding, which will affect parks, schools, churches and more," said Lauryn Edmondson, who also serves as the president of Temple's Black Public Relations Society. 
This semester Edmondson and four of her public relations classmates are mobilizing the Temple-area community as part of the national Bateman Competition, designed to encourage students and undercounted groups to participate in the 2020 Census.
This group was recruited by Assistant Professor David W. Brown to compete in the Bateman Competition as part of a year-long senior capstone course. 
In the fall semester, the students conducted research on historically undercounted groups, including black and Latino men in North Philadelphia, and in the spring semester they rolled out their social media campaign, a website at standtobecounted.org, held local community meetings and produced a promotional video featuring men's basketball Coach Aaron McKie that aired at the Temple vs. Villanova game.
Since then, their work has been featured in local media, including Al Día, KYW Newsradio and in a "how-to" guide targeting their fellow Temple students. 
"This type of in-depth course, which incorporates a real-world client, really helps our students develop a broader view of the world that will serve them well over their lifetimes," said Brown. 
According to Brown, when the students met with the Philly Counts Committee at the mayor's office, the government officials didn't simply provide guidance, they wanted to learn from the students about their campaign in North Philadelphia.
Edmondson said her group's research showed that while there was broad awareness of the Census, there were important myths to dispel and details to share. For example, the Census does not include a citizenship question. Additionally, the U.S. Census encourages university students to participate where they go to school, not where their parents live. 
While the ongoing COVID-19 health emergency threw a wrench into some of the team's planned in-person outreach, Edmondson said the group's online presence is well-suited to reach their audiences, particularly because this is the first time in its history that the U.S. Census is available to complete online.
"Even though the transition [off campus amid COVID-19] was abrupt," Edmondson said, "we were kind of prepared for it in the long run, because we knew that most people like to receive their information online anyway, so a lot of our messaging didn't have to change."
Approximately 70 colleges and universities participate in the Bateman Competition each year. Brown is hopeful about Temple's chances this year.
"Last year, our Bateman Competition students placed in the top 15 nationally," Brown said. "This year, we hope to move up!"
The Bateman Competition will announce winners in late April.  
Due to COVID-19, the U.S. Census deadline has been extended to Aug. 14, 2020. The questionnaire is available to complete at 2020census.gov.
—Andrew Lochrie