Klein senior speaks up for international students
Victoria Bremmenkamp, an international student from Brazil, wrote a letter to the New York Times protesting new visa restrictions.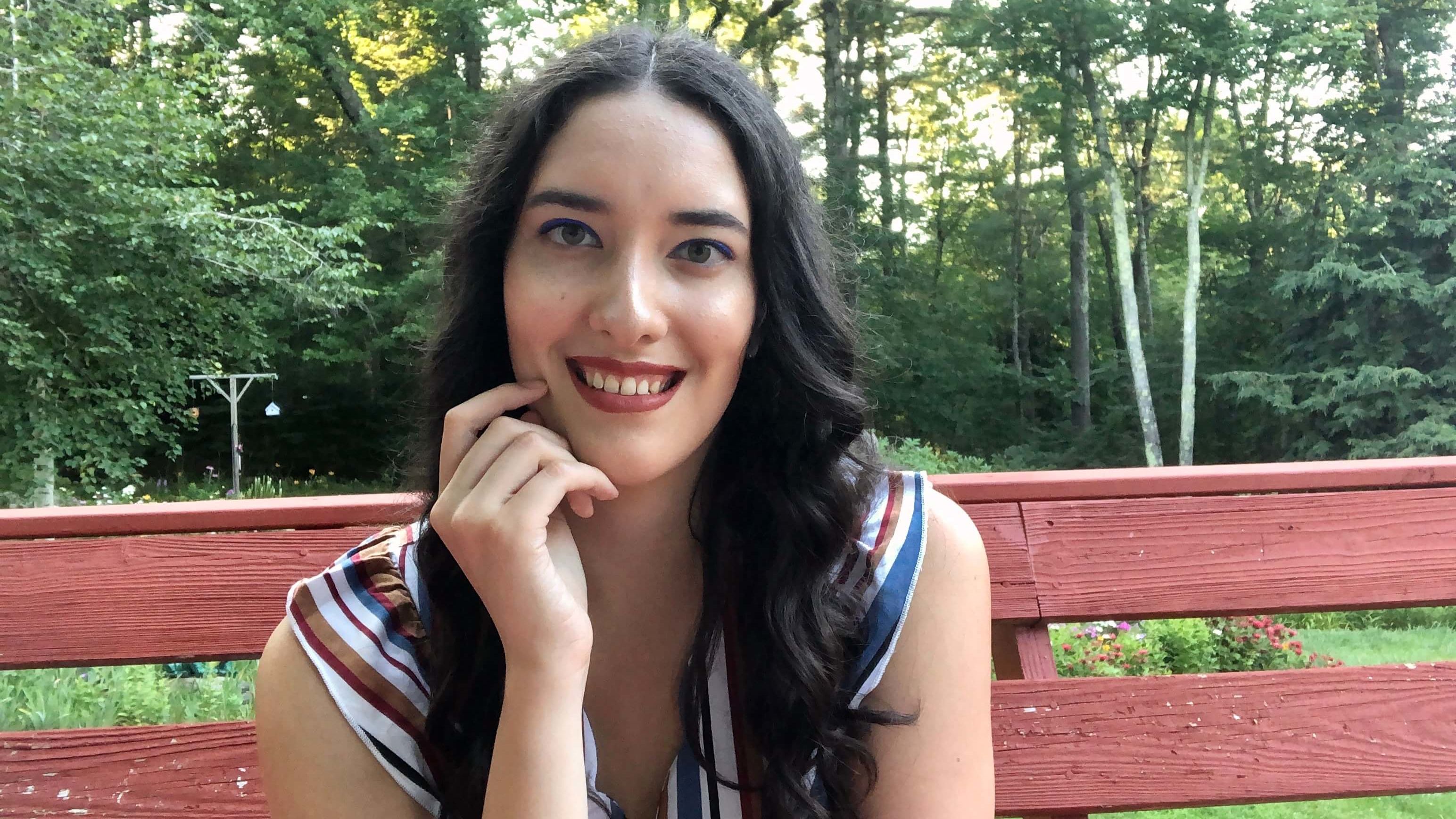 When the Trump administration announced it would withdraw U.S. visas issued to international students if all their classes were held online, Victoria Bremmenkamp, Class of 2021, knew she had to do something. 
So, she spoke out and wrote a letter that was published in the New York Times.
Born and raised in the south of Brazil, Bremmenkamp has family in the U.S. and has always wanted to go to college here. "As long as I can remember I've said someday I'm going to go to the United States and I'm going to study there," she said. 
She knew she wanted to study advertising and after looking at several colleges, she was drawn to Temple. "I saw that it was a city school, which was great," she said. "I grew up in a city so I like being in the city environment. I feel like there's just so much culture; there's always so many things to do, so much to explore."
But what really made Bremmenkamp's mind up was another Owl. Scrolling through the university's Instagram posts, she saw one about Lindsey Casella, KLN '16, who had just graduated and was about to start Bremmenkamp's dream job: working at Victoria's Secret PINK. "I talked to her and she told me about all the opportunities that she had when she was at Temple. And that really was what sold it to me," she said.
Bremmenkamp has spent her time at Temple exploring as much as she can. She was the social media coordinator for OwlSports Update, TUTV's student-run show about Temple athletics, and is a founding member of the Sports Media Society for Women. And last summer she spent two months interning at a fashion school in Paris. "One of the things that really attracted me to Temple was the wide variety of other study abroad programs," she said. Being in Paris "was definitely an incredible experience. The place that I lived while there literally had a view of the Eiffel Tower from my window."
In many ways, Temple has been exactly what she hoped for: a city university with a campus feel. "I love that it really embodies all the American experiences that we see in movies and such," Bremmenkamp said.
That's why the Trump administration directive, which would have forced international students whose classes had moved entirely online to leave the country, came as such a shock. "I was just feeling so scared for me and other international students. I just felt very helpless. And one of my favorite sayings is that 'the pen is mightier than the sword,'" Bremmenkamp said. "As writing is such a big part of my life, I decided that I wanted to write."
She wrote a letter to the New York Times, in response to a story the paper had run about the visa announcement. "I didn't think anything was going to come out of it," Bremmenkamp said. "I just wanted to feel like I was doing something that could maybe impact some form of change." To her astonishment, the Times published it.
The response was immediate. "My family was super excited. All my friends were like, 'Oh my gosh, we're going to have a friend published in the New York Times!,'" she said. Her friends in Brazil were impressed as well. "The response has just been incredible."
Bremmenkamp will be returning to campus this fall and hopes to have a great senior year. She encourages her fellow international students to keep going, no matter the obstacles this year has thrown at them. "Even though our next school year is not going to be the same," she said, "we know that there are still so many opportunities out there if you just look for them."  
"Seize the opportunities you get and there's no limit to what you can accomplish when you set your mind to it."
—Edirin Oputu