Prioritizing our community's health and well-being when we return to campus.
Sharon Boyle, associate vice president of human resources, provides insight into what life will look like for Temple employees when they return to campus, our personal responsibility to each other and the community, and what resources are available to help with the transition.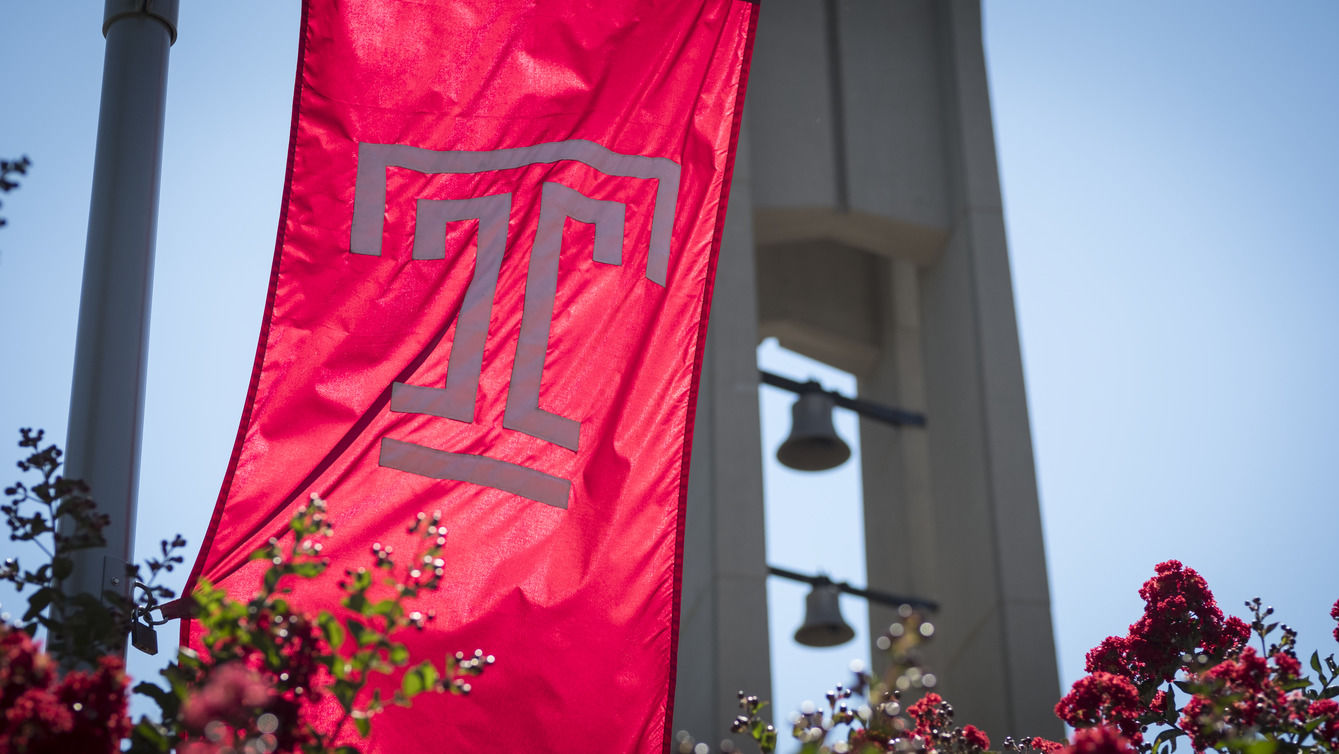 After months of remote work during the COVID-19 pandemic, many Temple employees are preparing for their return to campus. We spoke with Sharon Boyle, associate vice president of human resources, about the university's plans for a safe return, compliance with the four public health pillars and safety protocols, and how all of us can take care of the Temple community, ourselves and each other.
Temple Now: At this time, the campus community is well informed on the university's four public health pillars: use of facial coverings, frequent hand-washing, physically distancing and monitoring our health. Can you share your perspective on how crucial it is for us to comply with them?
Sharon Boyle: It's vital that the four pillars are observed whenever someone is on campus. And we want to stress with employees—and everyone—that this is a community effort. The four pillars are for individual health and safety, but also for community health and safety; we are dependent on each other. We want to make sure that everybody knows how critical it is to comply with these measures. All of the safety measures in place—the protocols, physical distancing, the masks, the health monitoring—are layered. And they all complement each other. When we all do our part, we are creating the safest environment possible. If people are not complying, we'll remind them so they know what they are supposed to do and ensure they do it. If there are repeated failures or refusals to comply, then corrective action may be taken.
The four pillars are for individual health and safety, but also for community health and safety.
-- Sharon Boyle, associate vice president of human resources
TN: How is Human Resources helping employees transition back to life on campus?
SB: We developed the employee and managers guides. Managers and departments are required to submit plans to Human Resources so we know that the plans adhere to the guidance provided, and they allow employees to comply with the four pillars and the university's other safety protocols. In addition, we have developed an online training that every employee is required to complete prior to returning to campus. [The training] has been pushed out to those who have already returned, and it became available universitywide beginning in August.
We also welcome employees' requests for accommodation or other arrangements when they may need it for health or other reasons. We've already reviewed and responded to hundreds of requests. We're developing policies that allow for a more flexible work environment so that employees not only comply with the four pillars, but schedules may also be adjusted to allow employees to tend to any unusual circumstances that may arise. We're trying to be as flexible as we can, while also balancing the need to provide the excellent service that our students and employees expect.
TN: What does the online training involve?
SB: The training focuses on the four public health pillars and ensuring everyone knows what is expected of them. It provides details of the preparations being made on campus to support each pillar, as well as everyone's individual responsibilities once they are back. It also addresses what to do if you are not feeling well, such as calling Employee Health Services and reporting your symptoms.
TN: How can employees request accommodations or a flexible work environment?
SB: We provide different avenues for addressing both. Employees should feel comfortable making the request in the manner in which they prefer. They can certainly go directly to their manager or supervisor, and they can contact Human Resources. At this time, we are going beyond what we would normally consider as accommodation. We're not only considering Americans with Disabilities Act requests, we're considering anything that an employee may need. Employees can use TUportal to request accommodations.
TN: What will campus life look like when employees return?
SB: Dedensification is a key feature of our return planning. Employees won't see as many people in their offices, and there are and will be fewer people on campus. There are other recommendations to ensure that everyone is following the four pillars. Meetings will take place over Zoom as much as possible; we're encouraging people to use technology in order to maintain safe distances. We are making it more convenient for people to access in-person services in a safe manner as well. In the Bursar's Office and the Human Resources Employment Reception Office, for example, we're using apps such as Cumulus and TimeTap , which enable people to wait in line virtually. This way, people are not congregating in areas while they wait for service and it allows for the space that we need.
TN: How will employees be informed of their return to campus?
SB: We're asking all managers and supervisors to call each of their direct reports and have a conversation to review what is expected, what safety measures are in place and answer any questions. This allows for open discussions and personal contact. Following these conversations, each employee will receive written communication that outlines the discussion and reiterates the four pillars. And, of course, employees will complete the university's online training.   
Human Resources has regular meetings with our key contacts across the university. We meet weekly to keep the campus up to date on what we are doing, but also what needs to be communicated between managers and employees.
TN: How can employees prepare themselves for their return?
SB: We need to emphasize personal responsibility. We operate as a community, so we cannot do that unless each individual accepts responsibility for their own health and their own behavior. And, make sure that you're educated. The university is continuously publishing information through, for example, TUportal and the return site . We tell people to check back often—multiple times a week—to ensure they know what the updates are. Watch for emails from university leadership and offices to stay informed. And managers need to communicate with their direct reports and create a culture of compliance.
TN: How can we help empower employees who may see someone who isn't adhering to one of the health pillars?
SB: The university's faculty have developed the five Rs—remind, request, refuse, reschedule and refer. The five Rs will be modified for employees as a tool to use when they encounter someone who may not be wearing a mask or standing too close. We want to normalize these conversations so that it is less awkward for everyone. Communication is key.
TN: Who can employees reach out to if they have questions?
SB: I always recommend starting locally. You start with your manager and your supervisor. And, Human Resources is always available. We're always here to support, and we can answer questions from both employees and managers.
TN: Do you have any final thoughts for Temple employees?
SB: I think it's really important for people to focus on their emotional well-being right now as well. People are stressed. People are encountering things that they've never had to deal with before. And, there's a sense of isolation that comes along with the regulations in place. LifeWorks, our employee assistance program, provides resources such as counseling and well-being support. Employees can access LifeWorks through the TUapplications menu in TUportal . Independence Blue Cross also provides resources that can help. An announcement went out from our Benefits team this week highlighting the availability and encouraging folks to take advantage of these. Our learning and development team is also preparing programming intended to help people stay well.
Check in with yourself. Check in with others.
For the latest information about how Temple is preparing for the return to campus, visit the Coronavirus: Planning a Safe Return website.
—Elizabeth Clay