Temple launches Student Community Health Ambassador program
The ambassadors will promote the university's four public health pillars.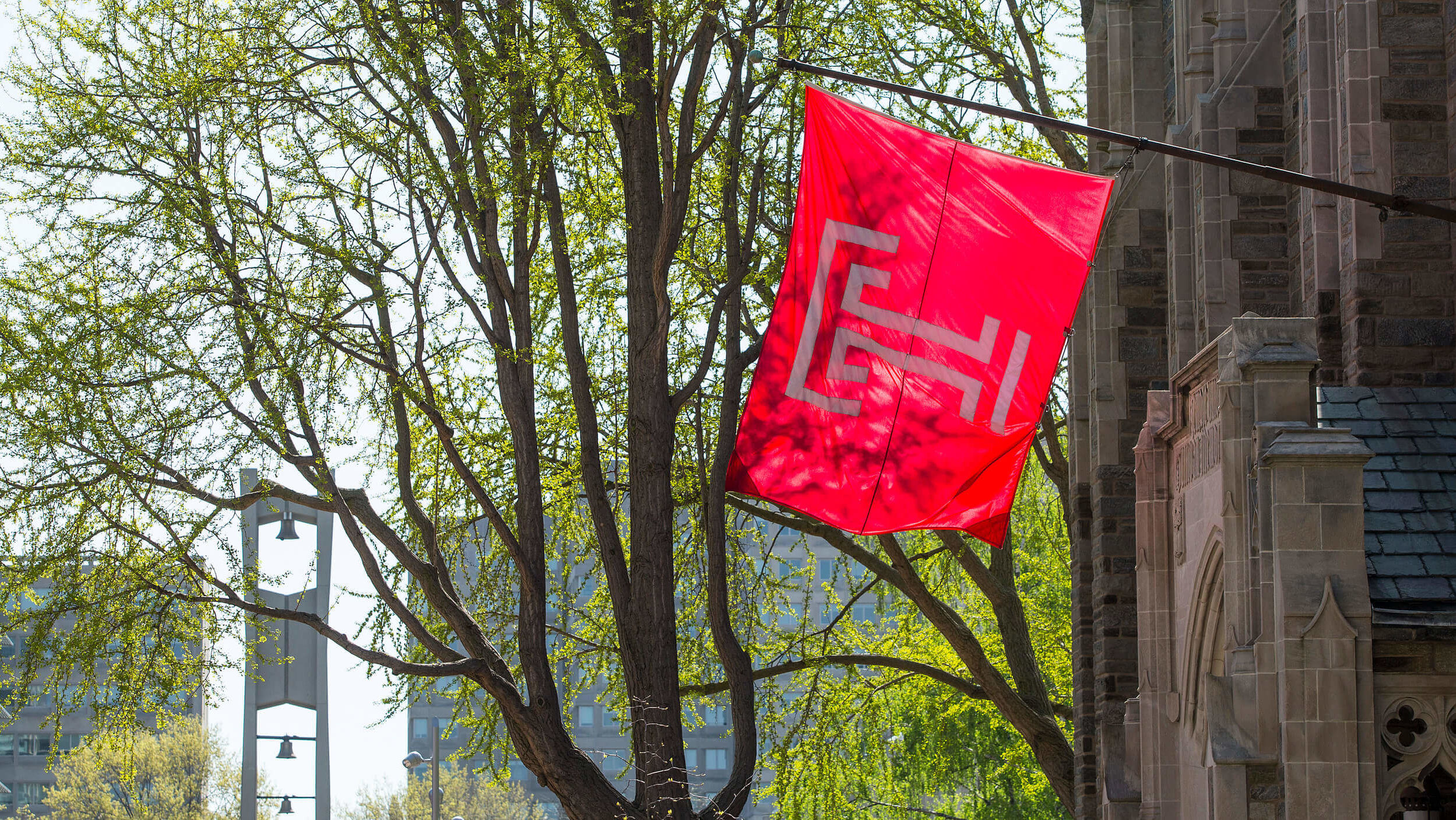 When students, faculty and staff return to campus this fall, they'll find some familiar faces in new roles. Temple is launching the Student Community Health Ambassador program: a group of students trained to encourage people to follow the university's four public health pillars and help promote a safer campus environment.
The idea came out of conversations Temple's staff and student leadership have been having about reopening campus and the best ways to share important health and safety information. 
The ambassadors will be "a dedicated team of students that are out and about on campus that have the same training, the same information and the same set of resources, so that the campus community is receiving consistent information," said Kim Celano, associate director of the Howard Gittis Student Center.
Each ambassador will be assigned to one of six zones on campus and keep watch on both indoor and outdoor spaces. They will be wearing red vests, to make them easy to spot. "If people have questions, they can approach these ambassadors to find out, maybe where the testing center is or how can they get a free mask," Celano said.
The ambassadors won't enforce anything; their main role is to offer suggestions and advice. "They're going to be using a positive approach," Celano said. 
If a student or staffer isn't wearing a face covering, for example, an ambassador might approach them and direct them to one of the four locations around campus where people can pick up free masks. 
Ambassadors will also be handing out prize tickets to people wearing masks on campus, which they can redeem at the Student Center. "We're definitely very intentional about the positive aspect of it," Celano said. "We don't want to put the students in any kind of vulnerable position or in a position to confront people. We're not asking them to enforce any kind of policy or report anyone. It's really just the community looking out for the community."
Each ambassador will be trained virtually by campus partners, including Student Health Services, the Wellness Resource Center, the Department of Campus Safety Services and the Office of Institutional Diversity, Equity, Advocacy and Leadership (IDEAL).
"They're going to be learning some scenarios of what to do if certain things happen, like what to do if somebody coughs around me, how should I act," Celano said. "We want them to feel comfortable from a health perspective," and "give them as much of a well-rounded experience as possible to make them feel comfortable in their roles." 
The ambassadors' health and safety is a top priority. They will be able to take 10 to 15 minute mask breaks in a dedicated space indoors in between shifts, if needed, and be given protective gear, including masks and hand sanitizer. The ambassador program also plans to introduce shift leads—students who will help lead the ambassador team—to provide immediate assistance. And Tina Young, Student Center Operations' event coordinator for departments, schools and colleges, will supervise the ambassadors, checking in with each of them individually over the first few weeks of the program.
The program hopes to recruit student workers who already have jobs on campus, but might not be able to work at the moment because of program cutbacks. "They would already have a base layer of training, having been an employee on campus," Celano said, and be even better prepared to provide advice and resources. 
Ambassadors might also be eligible for academic credit. "We're working with some of the schools and colleges to create internship credit for this program," Celano said.
Quinn Litsinger, Class of 2022, Temple's student body president, has given Celano and her team feedback on the program as it developed and he feels it's important that the ambassadors are students helping other students. 
"Given the climate regarding the anti-police sentiment right now," Litsinger said, "it's important that these responsibilities are [given] not necessarily to police, who would enforce it through disciplinary [means], but through students." 
Students also relate to their peers more and might be more inclined to follow instructions given by a fellow Owl. "It ties in with [the student] pledge in that it's creating a campus culture when we all return where folks are respectful of one another," Litsinger said. 
Training will begin in mid-August and Celano hopes the first ambassadors will be on campus by August 17, ready for move-in. 
"We want students and their families to see these ambassadors and know that there is a dedicated cohort of individuals that are making sure that people are wearing masks and distancing appropriately," she said. "It's not just somebody's other duty as assigned. It's a primary focus of this cohort."
—Edirin Oputu