Clearing the air on international student visas
A controversial ICE directive regarding international student visas was reversed on July 14. Temple Law's John Smagula explains what happened and where things currently stand.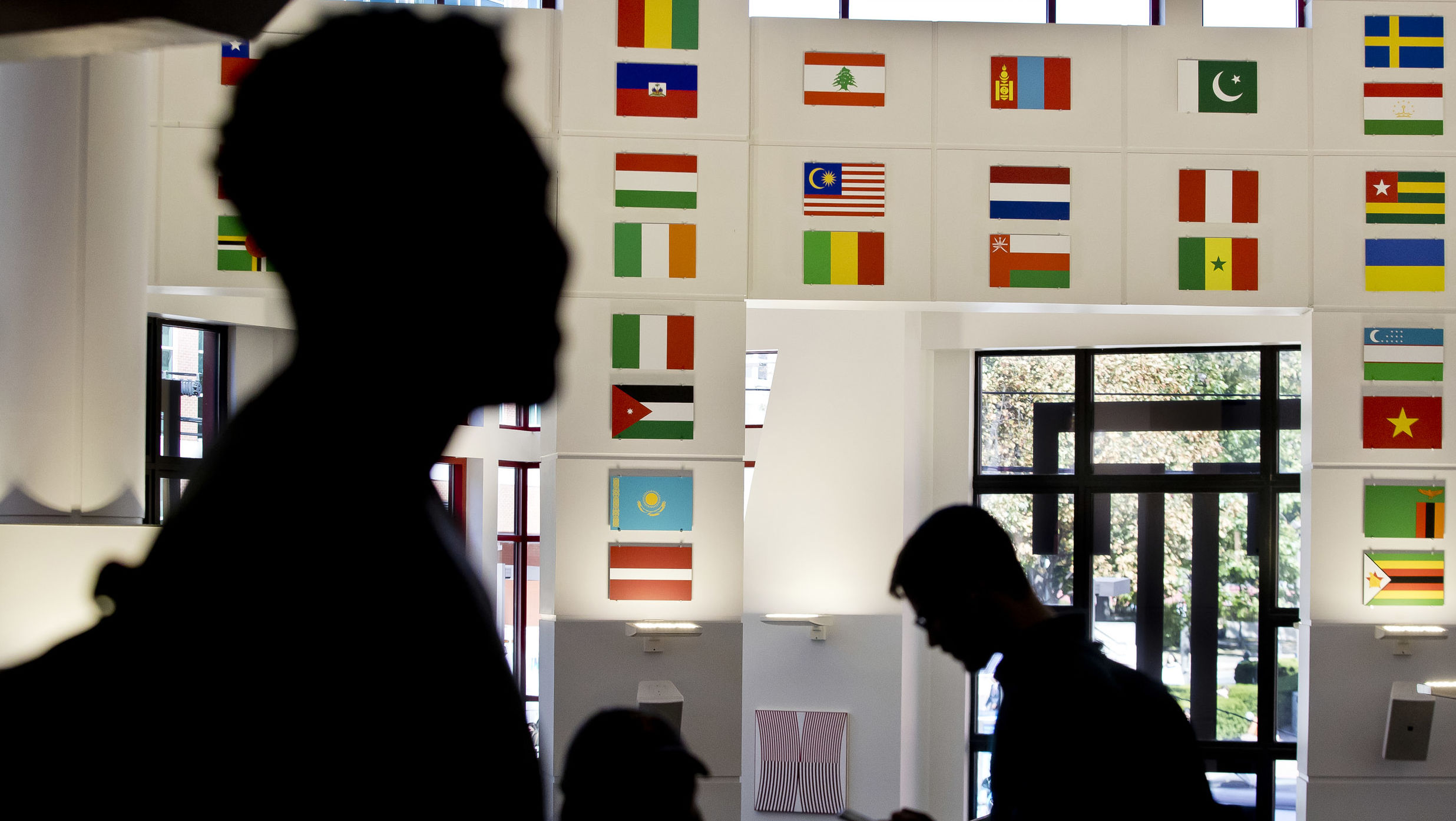 International students studying in the U.S. were hit with waves of panic and confusion last month when the White House introduced a sudden policy change regarding their visas. 
The policy, which was announced on July 6, would have revoked visas for international students who were studying online rather than attending in-person classes. If students failed to comply with the directive, they would have been forced to leave the country. 
However, on July 14, after public and political outcry, as well as a court challenge involving more than 200 universities, the Trump administration walked back its controversial policy, allowing international students to remain in the country even while enrolled in online courses.
In an effort to dispel any lingering confusion for Temple's international students, we spoke with John Smagula, the assistant dean of graduate and international programs at the Beasley School of Law, who offered background on student visa requirements and clarified where things stand for our international students.
Temple Now: What were the course requirements for international students before COVID-19 began?
John Smagula: Under F1 student visa regulations, international students can only take three out of 12 credits online. That was the policy before the pandemic started.
Temple Now: But those regulations were relaxed because of COVID-19?
JS: Exactly. It was on March 13 that U.S. Immigration and Customs Enforcement (ICE), which is a division of the Department of Homeland Security (DHS), issued formal guidance saying that international students could take the remainder of their courses online. That was a sigh of relief for international students in the U.S., because they were then able to take the remainder of their courses online while legally remaining in student visa status. Temple operated in accordance with this guidance for the remainder of the spring semester, and it was widely expected in academic circles that the policy exemption would continue into the fall semester. Which brings us to the president's proclamation on July 6.
Temple Now: What were the details of the president's now-defunct policy change?
JS: ICE said that international students must take their courses in person—otherwise, they would have to return home. That was very controversial, as it went against our reasonable expectations and created tremendous logistical hurdles, especially for international students in multiyear programs. Given travel disruptions and quarantine requirements, students may not even have been able to return home. This rule was considered unfriendly and unfair to international students, because by then many universities had announced they were going to be operating completely online in the fall. Coming on July 6 when most universities were on summer break, it would have been challenging for some schools to pivot to hybrid models. However, Temple will be offering a combination of in-person, hybrid and online instruction in the fall.
Temple Now: Now that the policy has been reversed, could you clarify where things currently stand for international students?
JS: On July 14, the Trump administration revoked this F1 visa wall, saying, for the fall semester, students can continue to take courses online. This, in essence, continues the exemption that was in place since the spring, but only applies to students currently in the U.S. As a result of this ruling, international students now have a choice. At present, Temple is planning to offer both in-person, hybrid, and online courses in the fall, and international students can take any combination of any of those courses (unless their school or college has specific requirements for their degree). So if a student chooses to study all 12 credits online, under the current visa regulations, they can do so. If they choose to take some combination, they can do so. Right now, international students have the same flexibility to take any combination of courses as domestic students. However, students should consult with their academic advisors to confirm that their department doesn't otherwise have any in-person requirements. Meanwhile, new incoming international students are not covered by this exemption and should check with Temple's Office of International Affairs and International Student & Scholar Services for updates.
Temple Now: What are some of the benefits of being an international student at Temple—both for the students and for the community at large?
JS: Part of Temple's mission—and I would say part of the mission of higher education in general—is to reduce distance among people who have different cultures, backgrounds and interests. Our objective is to promote learning through collaboration, teamwork and study, in an environment where everyone feels safe and respected. That environment enriches both our student experience and the impact of our university. We do not invite international students to come study "what we do" and then follow it; rather, we invite all students to look critically at the problems and issues we face, share perspectives, cultivate ideas and lay the groundwork for a better future. International students can study the U.S. and our education system, comment on it, and share their thoughts and suggestions. Here at Temple, we encourage our students to have a voice and share their opinions, good or bad, about what they observe. We can learn from each other. For this reason, international students form a crucial part of our student body and community at large.​​​​​​​