What to expect when you're expecting to use SEPTA this fall
Public transportation in the Philadelphia region is getting back to normal, with some modified schedules and new safety measures.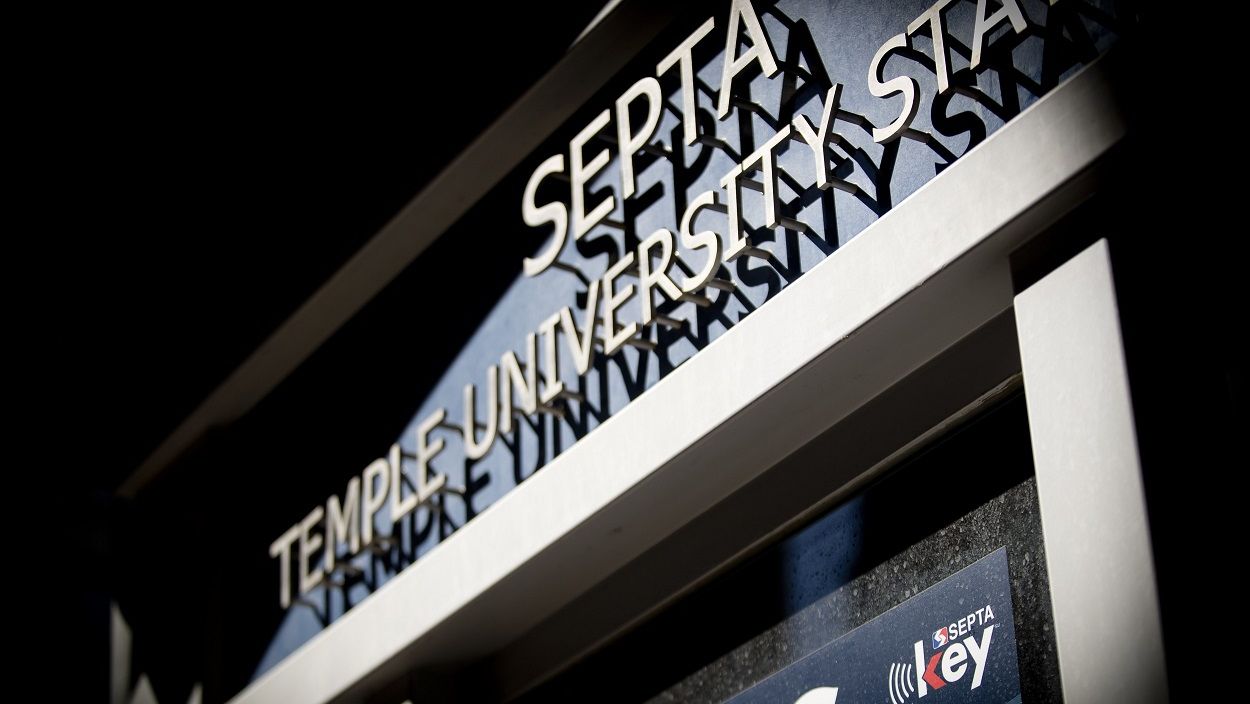 The Southeastern Pennsylvania Transportation Authority (SEPTA) plays a major role in how the Temple community gets to campus, whether it's from other neighborhoods in Philadelphia or the suburbs. SEPTA service is nearly back to normal across all modes of transportation, including buses, subways, trolleys and Regional Rail lines. However, there are still things you need to know to ensure your commute to campus is as seamless and safe as possible.

1. You can apply for a University Pass if you're a full-time student. 
This discounted SEPTA pass is available for all zones and can be used for the entire fall semester. The passes are available on a first-come, first-served basis, so apply ASAP. Only mailed payments are accepted. You must send a check with your application. Students will be contacted via their Temple email to let them know where and when they can pick up their pass. 
Something important to know is that this pass is non-refundable. If you lose it, it's stolen or there's a change in your class schedule and you no longer need to commute, it's still non-refundable. 
2. Some ticket offices are closed and Regional Rail ticket offices have updated hours. 
The SEPTA Key Senior and Reduced Fare Card Processing Center at 1234 Market St. in Center City is not offering walk-in service. In-person service is available by appointment only. The Key Card Processing Center at the Accessible Travel Center at Suburban Station in Center City is closed. 
Outlying Regional Rail ticket offices are now mostly open. A majority of offices are open early through midday Monday to Friday. Some do have extended hours into the evening and on weekends. Be sure to check what your station is offering. 
3. For extended cleaning, some subway stations will be temporarily closed throughout August. 
Certain stations on the Broad Street and Market Frankford Lines will undergo extensive cleaning, and some stops will be entirely closed for three days at a time during the cleaning process while others will remain open. 
Cecil B. Moore Station will be closed Aug. 14–16. Riders can use the Girard or Susquehanna-Dauphin stations for access to campus. 

4. Regional Rail lines are operating on regular schedules, though some trains have been canceled. 
The Chestnut Hill West Line and the Cynwyd Line are suspended until further notice. Be sure to check your line's schedule frequently—time tables are updated often and schedules may be modified to meet ridership and allow for physical distancing on vehicles. Learn more about which trains have been cancelled as of Aug. 16. 
Transit lines (bus, subway and trolley) are operating on regular schedules. 

5. SEPTA has implemented several public health safety measures to protect riders and employees. 
Everyone on a SEPTA vehicle must wear a facial covering and practice social or physical distancing. There are seat barrier decals to help riders keep a safe distance from each other. Physical distancing should also be followed while at all SEPTA stations and waiting to board. From Aug. 4 to Aug. 27, you'll see Social Distancing Coaches at several SEPTA stations to answer any questions riders have about the public health safety guidelines. 
Vehicle capacity limits are in place for the following SEPTA services. 
Bus: Maximum 20 riders
Trolley: Maximum 25 riders 
Norristown High Speed Line: Maximum 30 riders 
Vehicles are sanitized at least twice a day and there's around-the-clock cleaning and disinfecting at SEPTA stations. 
Be sure to check SEPTA's website often as updates to services are made frequently.