Fundraising reaches historic levels in response to coronavirus concerns
Bolstered by a huge outpouring of support for students, at-risk North Philadelphia neighbors and front-line responders, donations to Temple reached record levels in fiscal year 2020.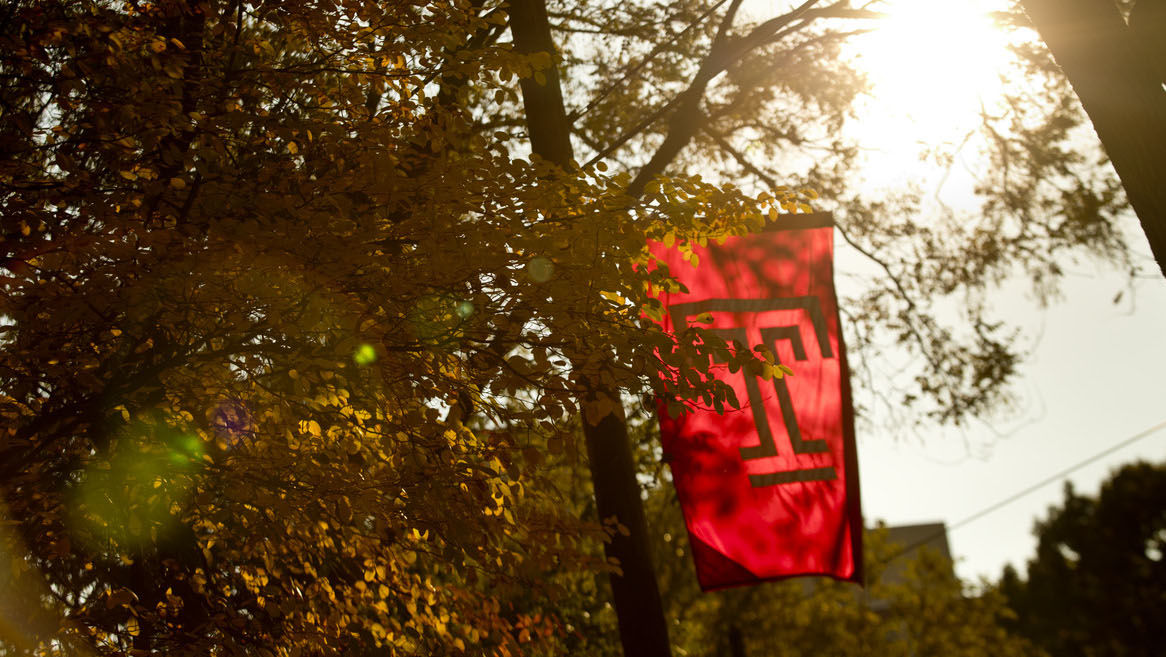 2020 has been a year like none we have seen before. For many in the Temple community, the coronavirus pandemic turned lives upside down, shifted priorities and placed goals on pause. But during this period of uncertainty, the strength and the spirit of Owls shined through.
Temple students, faculty and staff showed the creativity, drive and grit that define Owls, nimbly pivoting to virtual modes of instruction and enabling the university to continue to fulfill its educational mission. 
And the entire Temple community pitched in to help. 
Gifts made to the university during the fiscal year that ended June 30 totaled $107,774,007.00 million, surpassing the previous fundraising record set in fiscal year 2018 by more than $9 million. 
"This year's record-breaking giving was critical in the university's ability to respond to the current crisis with compassion and carry on our mission of preparing students to go out into the world armed with the education they need," said President Richard M. Englert. "Our founder, Russell Conwell, believed strongly in an ethos of giving back, and in that spirit, our students, alumni, faculty, staff, friends and trustees are helping us achieve our greatest ambitions through their philanthropy."
The historic fundraising year was driven by an unprecedented response to the coronavirus pandemic, which included a nearly 20% jump in giving from alumni under the age of 30, as well as several transformational gifts and an increase in giving from those making bequests. 
"Through these tumultuous times, one thing we could count on was the generosity of our Temple community," said Jim Cawley, vice president of institutional advancement. "Time and again, they stepped forward, digging deep into their pockets to rally around our students, our North Philadelphia neighbors and our healthcare workers. We are so grateful for their support—and will continue to count on our community as we respond to ongoing needs resulting from this crisis."
The COVID response
Within days of Temple's shift to remote operations in response to the COVID-19 pandemic, the university created a dedicated giving page and began soliciting donations to help students in need complete their spring semesters successfully. 
Between March 13 and June 30 Owls contributed more than $140,000 to the TU Student Emergency Aid Fund. The fund helped students pay for immediate necessities, such as rent, groceries and internet access. 
In April, the university launched a special fundraising campaign to seek support for the urgent needs of both our front-line workers and our neighbors.
In just a few months, donors contributed over $1.13 million to TUCares, along with countless gifts of masks, shields, gloves, meals and other items. 
By the end of June, Temple Health's fundraising initiatives for Temple University Hospital and the Lewis Katz School of Medicine raised more than $3 million to combat COVID and to support the North Philadelphia community. 
Read the complete report from the Lewis Katz School of Medicine: An Extraordinary Fundraising Year.
This year, Temple Toast, the university's annual day of giving held in April, switched gears to focus entirely on support for students and front-line responders, raising more than $480,000 in a 24 hour period. That's almost a $90,000 increase over last year's event. 

Leadership Gifts
Major gifts made by Temple's most invested, visionary donors are responsible for forging the university's future in good times and bad. And this year was no different.
A $2.6 million grant to Temple's Lenfest North Philadelphia Workforce Initiative (LNPWI) from the The Lenfest Foundation will assist unemployed, underemployed and underpaid Philadelphians. Established in 2018, LNPWI aims to revitalize the community surrounding Temple and break the cycle of poverty by helping residents secure jobs that pay family-sustaining wages.
Renowned cardiac surgeon Gerald M. Lemole, MED '62, and Emily Jane Lemole established the Lemole Center for Integrated Lymphatics Research at the Lewis Katz School of Medicine with a transformational donation of $5 million. The Lemole Center will serve as an interdisciplinary hub to further understanding of the lymphatic system and the part it plays in cardiac, neural and vascular diseases. 
Grammy award-winning singer and Philadelphia-area native P!nk made a donation of $500,000 in support of healthcare workers at Temple University Hospital in honor of her mother, Judy Moore, who worked at the hospital for 18 years.
In addition, in fiscal year 2020 the university welcomed 14 new Chairman's Circle members, extraordinarily generous donors who have invested $1 million or more at Temple.
Legacy giving
In January of 2020 Temple launched the Legacy Gift Matching Challenge as a way to recognize and thank those donors who have documented a gift in their will for Temple or put in place another type of deferred gift. Through the challenge, the university will match funds equal to 10% of a new bequest—and the matching gift will be available for use immediately. Nearly $15 million in bequest intentions were recorded as part of the challenge. 
"While we are beyond proud of the generosity our alumni and friends demonstrated in fiscal year 2020, we are also very mindful of the ongoing needs of our students, neighbors, healthcare workers and others during these unprecedented times," said Cawley. "The need for scholarship support and emergency funds among our students, PPE and other critical supply demands throughout our health system, and support services for our North Philadelphia neighbors, has never been more urgent. We will continue to work fervently and diligently to meet these needs as they come."
For a full recap of Temple's record-breaking fundraising year and to learn how you can participate in Temple's efforts this year, visit FY2020 Year in Review.