Katz School celebrates five new endowed chairs
Five faculty members have been invested together as named, endowed chairs.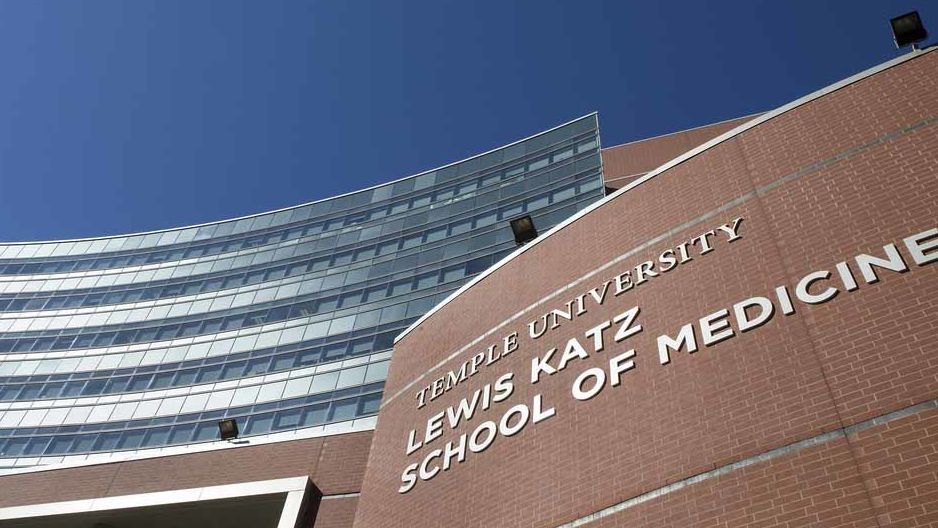 In a historic first of the Lewis Katz School of Medicine, five faculty members were simultaneously invested as named endowed chairs in a recent ceremony. Also a first for the Kaz School: the live ceremony was held in front of a physically distanced crowd, with speakers and honorees wearing face coverings and guest presenters delivering remarks via prerecorded videos.
A recording of the ceremony was later broadcast on the school's Facebook page and Temple Health's YouTube channel.
"It's a great honor—and a great responsibility—to hold an endowed chair," said John Daly, interim dean and dean emeritus at the Lewis Katz School of Medicine. "In addition to providing ongoing financial support for research and education, endowed chairs are of strategic importance in elevating a school's academic profile and stature as a national leader in medical education, research and clinical care. Endowed chairs are also a time-honored way to recognize and celebrate the person for whom the chair is named. In that way, they help keep our narrative and our history alive."
Michael Young, president and CEO of Temple University Health System, echoed the sentiment, adding, "Investiture ceremonies like this are an opportunity to celebrate what makes Temple great: the simultaneous compilation of clinical excellence, academic achievement and generous philanthropic support."
Richard Englert, president of Temple University, and JoAnne Epps, executive vice president and provost of Temple University, also shared congratulatory messages via video.
The five honorees—Gary Cohen, the Herbert M. Stauffer Chair in Diagnostic Imaging; Thomas Fekete, the Thomas M. Durant Chair in Medicine; Enrique Hernandez, the J. Robert Willson Chair in Obstetrics and Gynecology; Karen Lin, the Abraham Roth Chair in Preventative Medicine; and Henry Parkman, the Stanley H. Lorber Chair in Gastroenterology—were introduced by close colleagues, each of whom presented compelling portraits of why the honorees were deserving recipients of an endowed chair.