Temple president, provost champion the university in testimony before state leaders
President Richard M. Englert and Executive Vice President and Provost JoAnne A. Epps emphasized the importance of state support during these unprecedented times.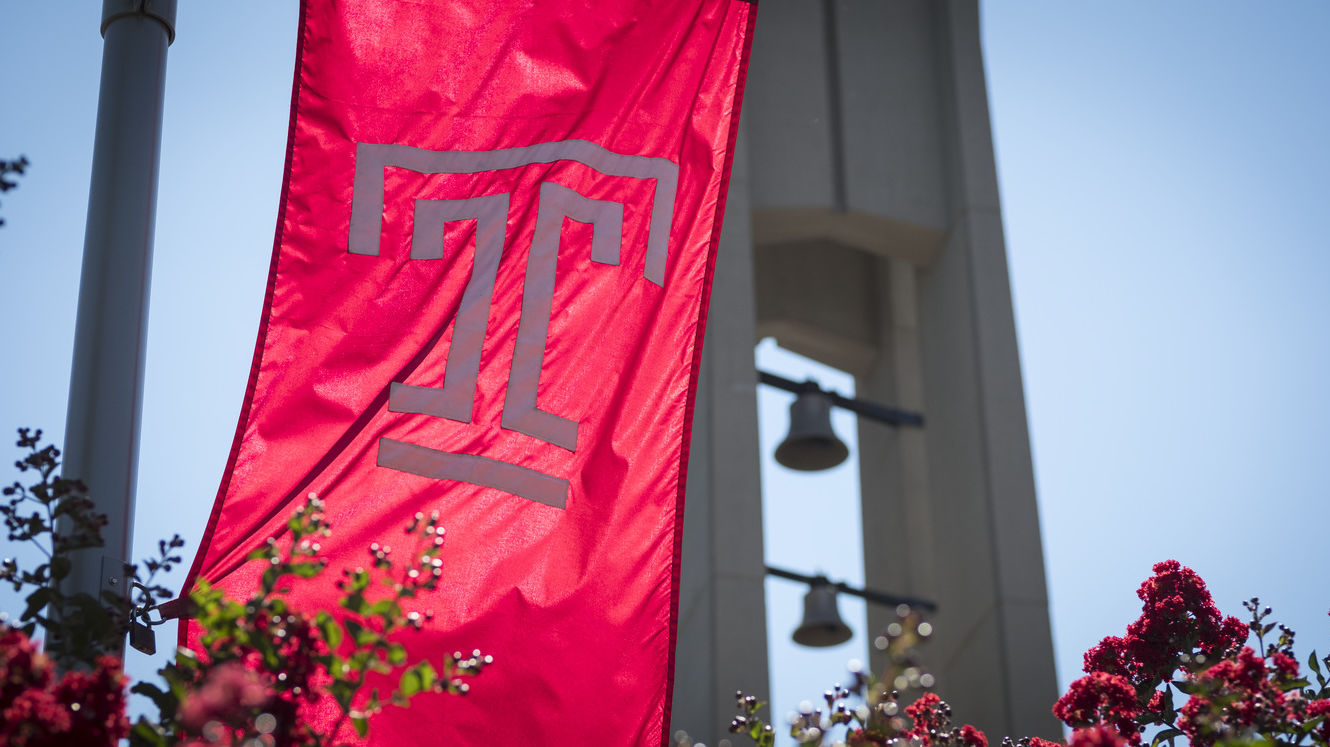 President Richard M. Englert and Executive Vice President and Provost JoAnne A. Epps had opportunities to advocate on behalf of Temple University to state elected leaders in Harrisburg on Wednesday, Feb. 24.
Both extolled the value of the university's 50+ year partnership with the Commonwealth of Pennsylvania and stressed its importance during these unprecedented and challenging times.  
The day started with a morning meeting of the House Education Committee, where Provost Epps joined with representatives of public, private and other institutions of higher education to discuss the impact of COVID-19. 
The university has worked to not only offer classes online, but to ensure that co-curricular and extracurricular activities are available for students, said the provost, who believes the opportunity exists for optimism looking ahead. With increasing numbers of vaccinations becoming available over the next several months, she is "cautiously optimistic" for the fall. 
 
"We hope to have predominantly in-person classes for the fall," Epps told the legislators, who said the university's future looks promising, and it's mission remains essential. "We believe very clearly that higher education is important for our world. We have problems to solve and higher education has a significant role to play."  
 
Later in the day, President Englert made the case for a slight increase to the more than $158 million Temple receives in state funding. He told legislators the increase is intended to help the university moderate the impact of the pandemic.
Even in the most challenging days, Temple has stayed true to its mission: to keep our costs low and find every way possible for our students to stay on track, regardless of the circumstances.
-- Temple University President Richard M. Englert
In prepared remarks, Englert emphasized how crucial the committee's early approval of the budget had been last year.  
"At a time when changes came at us nearly every day, your decision provided an island of stability," said Englert. "As a result, our Board of Trustees agreed to not increase base tuition­­ for graduate and undergraduate students. It was a decision we were able to make early. Our students and their families were deeply grateful." 
And in turn, Temple implemented additional belt-tightening measures, explained Englert. "We enacted a hiring freeze, reduced departmental budgets by 5%, eliminated salary increases for nonunion employees and reduced the salaries of our highest paid workers."  
These strong fiscal actions and others resulted in more than $50 million in budget savings. Given the losses in revenue the university has suffered in areas such as housing, parking, rentals and more, this savings has been essential to Temple's stability and overall financial health. 
Englert took the opportunity to highlight several other ways the university has worked to safeguard the health and safety of the citizens of Philadelphia and Pennsylvania over the past year. 
We continue to work to keep our community safe, and this spring we are conducting up to 20,000 COVID-19 tests per week among students, faculty and staff. Our ability to conduct these tests is the direct result of a new testing facility at our Lewis Katz School of Medicine. By using new technology at the medical school's lab, the unit cost of testing dropped dramatically, from more than $100 per test to approximately $12.50 per test. The new lab is enabling Temple to save about $26 million over the course of this semester.
 
We allowed the city to use the Liacouras Center as a surge hospital when Philadelphia was in the grip of the first wave of COVID-19 patients. In a matter of weeks our basketball arena was transformed into a medical facility that—had patient needs risen to the levels seen in New York or Los Angeles—would have been a lifesaver for many. While it's fortunate that the city's hospitals were able to handle this initial wave of patients, the lessons learned are now being used at makeshift facilities around the nation.
 
More recently, Temple Health partnered with Penn Medicine as part of a statewide effort to provide COVID-19 tests for, and support the healthcare needs of, seniors in group facilities. Under the guidance of the Commonwealth's Department of Human Services, Penn Medicine and Temple worked with the staff and residents in roughly 300 skilled nursing facilities, assisted living and personal care homes in Bucks, Chester, Lancaster and Philadelphia counties, serving approximately 2,500 residents and responding to more than 100 facility outbreaks. Their efforts helped reduce the morbidity rates at these homes, gave their care staff valuable help during outbreaks, and built a solid relationship we hope will continue as vaccinations become available to staff and residents alike.
 
Englert concluded his remarks by thanking legislators for their support of the university and underscoring the role that plays in enabling Temple to stay laser-focused on our students. 
 
"Even in the most challenging days, Temple has stayed true to its mission: to keep our costs low and find every way possible for our students to stay on track, regardless of the circumstances," said Englert.
 
"For all those times when you have supported Temple and its students, I want to say a sincere 'thank you' on their behalf and mine."