New professional development program builds better leaders
Temple's new Inclusive Supervision program uses diversity, equity and inclusion to cultivate workspaces where all voices are heard and all people are valued.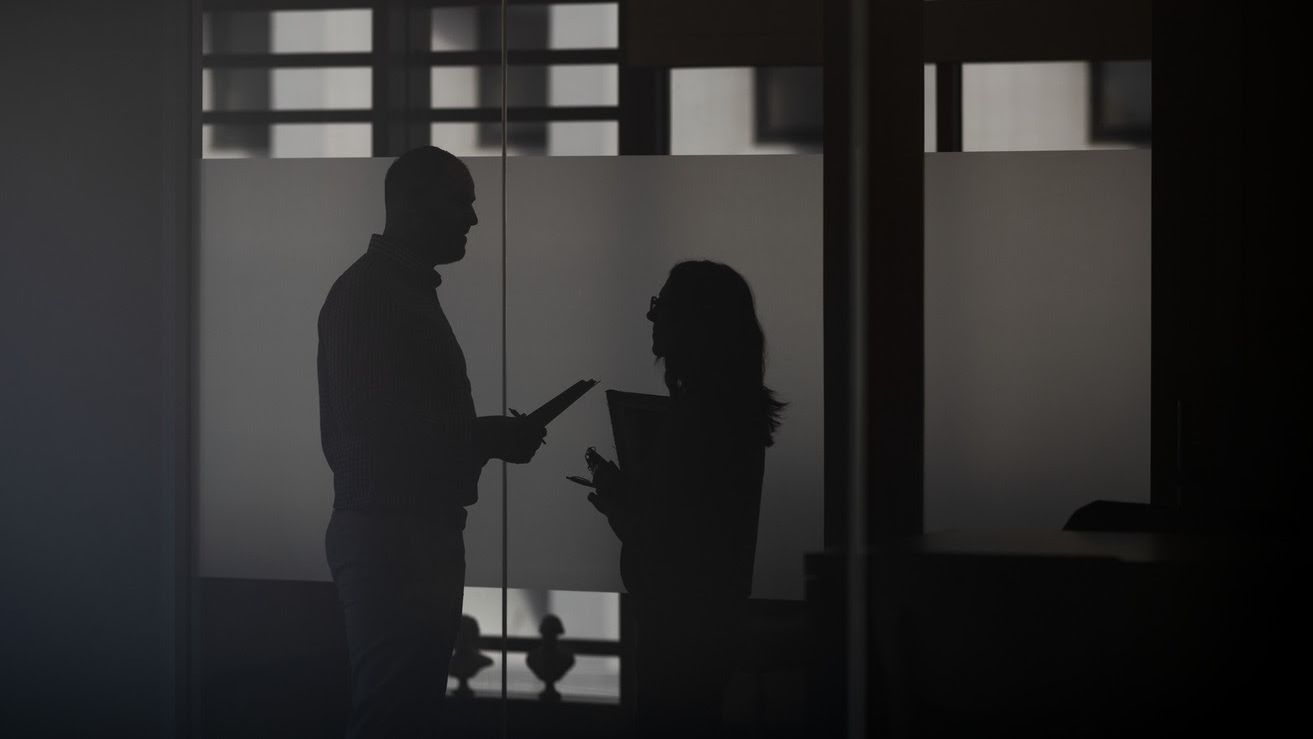 Following the murder of George Floyd at the hands of police last summer and the social justice movement it launched, professors, administrators and managers started asking themselves questions about how they do their work.
"Supervisors were saying, 'This really made me start thinking about the needs of my team; I want to be a better supervisor; I want to create space to have these (racial) conversations,'" said Tiffenia Archie, assistant vice president of Temple's Office of Institutional Diversity, Equity, Advocacy and Leadership (IDEAL). 
IDEAL and Temple's Department of Human Resources recognized the needs being expressed by leaders at Temple to develop their abilities around diversity and inclusion and set out to find ways to strengthen that skillset. 
The result of their work is the three-part Inclusive Supervision certificate program intended to help those with staff effectively lead, manage and supervise from a perspective that values Diversity, Equity and Inclusion (DEI). All Temple staff who supervise at least one employee (not student workers) are encouraged to participate. 
This program is one piece of the university's antiracism initiative. Together, IDEAL and HR created three two-hour sessions that illustrate concepts and define specific practices integral for culturally humble leaders. 
"People form ideas, thoughts and opinions based on what they learned from family, school, and society, and this Cycle of Socialization influences decisions, actions, and behaviors," explained Eric Brunner, assistant vice president of Human Resources, Learning and Development. The Inclusive Supervision program encourages participants to understand this cycle and recognize one's individual privilege, allows them to raise their consciousness, ask questions and, most critically, interrupt divisive or destructive systems.
DEI isn't just good for morale or for providing opportunities equitably. Research shows that diverse, inclusive and equitable workplace environments produce better outcomes. It's  a way to enhance people's capabilities and increase creativity and innovation. Inclusive practices are beneficial for individuals and businesses.
Rollo A. Dilworth, professor and vice dean for the Center for the Performing and Cinematic Arts, participated in the second cohort of the program. He enjoyed the opportunity it afforded him to reflect and grow. For Dilworth, DEI is a lifelong commitment. 
"A willingness to listen and to learn is just so important," said Dilworth. "I think leaders struggle with that because they are supposed to be the ones who have all the answers."
Archie agreed but pointed out as well that most of us have a very male, Eurocentric concept of leadership. "Inclusive leadership is about admitting we don't have all the answers. It's about disrupting what we've been told about leadership, for example, that it's devoid of any emotion."
Being an inclusive leader isn't easy. It demands authenticity, humility and vulnerability. Karin Mormando, director of undergraduate admissions, participated in the program's second cohort. She acknowledged that as a supervisor, she is a work in progress. She thinks providing a space for feedback is critical. 
"We are often moving so quickly that decisions get made and we're onto the next thing," Mormando said. "For me, the program is a reminder to slow the train down and make sure that more voices have the opportunity to make an impact."
Program participants have multiple opportunities to reflect on their management behavior both during and after the program. Self-assessments, program evaluation and the creation of a personal inclusion statement are valuable components of the program. Learners can also opt-in to a 360 degree assessment.
"Program participants have the opportunity as supervisors to have a 360 degree evaluation where I invite my reports to assess me on these particular issues—that is an opportunity for me to become more self aware," said Shawn Abbott, the vice provost for Admissions, Financial Aid and Enrollment Management, who was in the first cohort of learners.  
For Abbott, building more diverse teams is critical to his DEI goals. He wants to be more intentional with the composition of the hiring committees. "If a candidate comes in for an interview and they don't see anyone like them, they are already questioning whether or not they are a good fit within the organization," he said.
Archie sees the university as uniquely positioned to be a leader in DEI efforts: "Temple is a place that believes in dialogue and communication and that's how IDEAL has always approached this work; it's about creating spaces for dialogue, spaces to have those hard conversations."