Temple reaches top 25 Fulbright ranking
With 16 awardees from last year's competition, Temple University is among the ranks of Ivy League schools as a top 25 producer of Fulbright Scholarship recipients.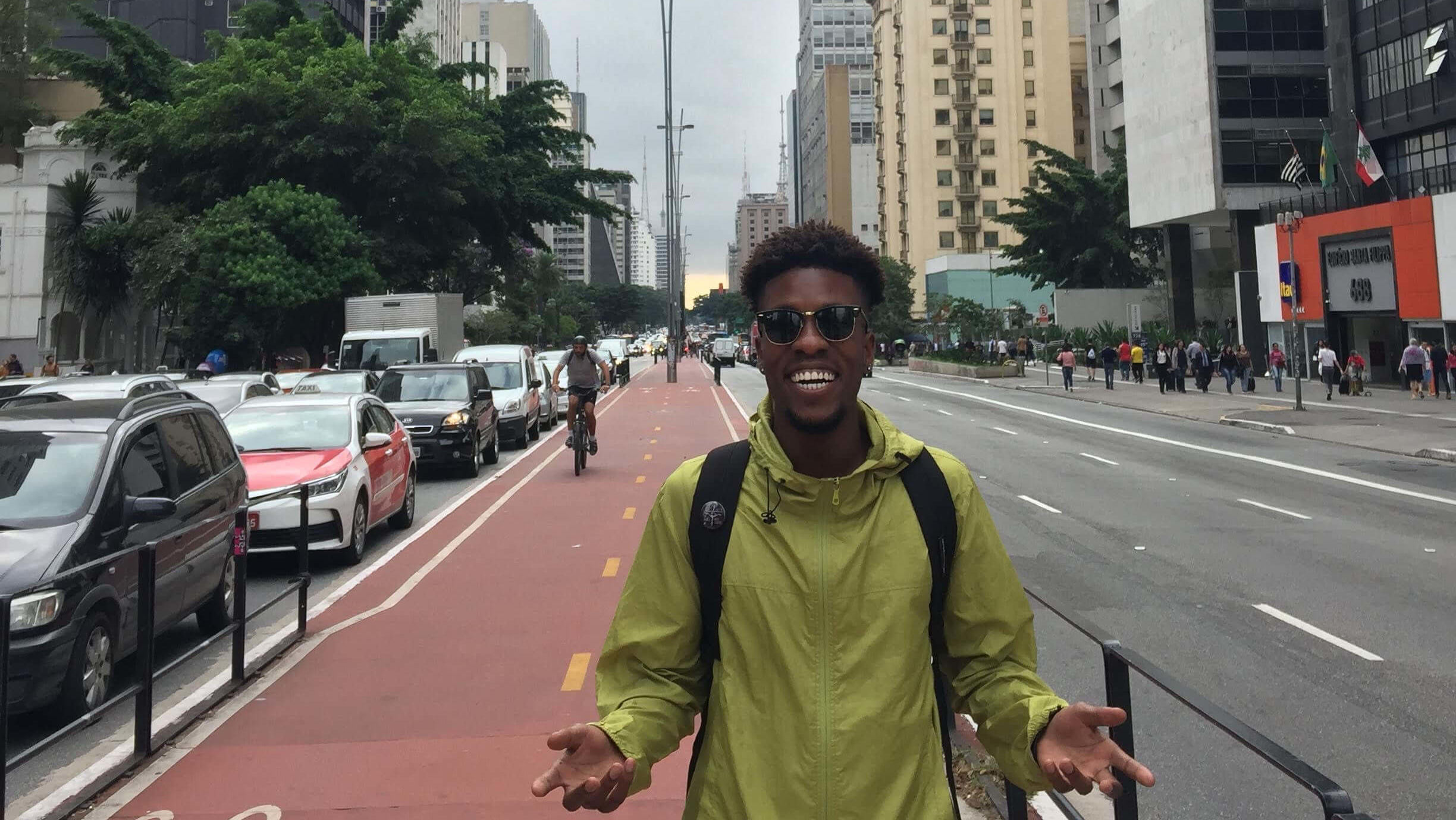 Temple University has doubled its number of Fulbright award recipients since last year, and has been named a top 25 producer of Fulbright Scholars. At 16 award recipients, the university is currently tied with the University of Pennsylvania. Temple University recorded 10 winners in 2017 and 2018.
Temple's ranking as a top Fulbright producer elevates the university's renown. "The university is developing a reputation as a higher education institution that has the infrastructure and architecture behind fellowships and scholarships that enable students to fuel their graduate school aspirations," said Shawn Abbott, vice provost for admissions, financial aid and enrollment management.
In fact, in recent years Temple students have been successful in winning a number of highly competitive awards. The university saw its first Rhodes Scholar in 2018; its first Knight-Hennessy Scholar in 2019; a doubling of its Goldwater Scholars in 2020 and its first Gates Cambridge Scholar in 2021. 
The mission of the Fulbright Program is unique in that it seeks to increase understanding between the U.S. and other countries through educational exchange. The awards enable students and recent graduates—who are chosen for their academic merit and the quality and feasibility of their proposals—to travel to locations around the world where they receive funding to conduct research or creative projects, pursue graduate study, or teach English.  
"Having a Fulbright on your resume or CV is going to open doors, particularly for fields in academia, government and nonprofit work where the mission of engagement makes candidates stand out," said Barbara Gorka, director of scholar development and fellowships advising.
One of the ways Temple has improved its Fulbright ranking is through a series of information sessions known as Fulbright Week. These sessions provide general overviews, while some are broken down by fields including: research, the arts, English teaching and more
Semifinalists and recipients host panel discussions about the application process, answering questions and providing guidance for future applicants. "Even students who don't participate are exposed to it through social media and word of mouth, adding to the aura of Fulbright on campus," said Gorka. "This makes participating in the Fulbright Program seem possible for students who may otherwise think they're unqualified." said Gorka. 
Gorka explained that the Fulbright is one of the most democratic of all the fellowships. "The Fulbright supports applicants from all majors and disciplines, does not have a minimum GPA requirement, and is open to seniors, alumni, and graduate students." 
Temple's motto of "Perseverance Conquers" is true even with the Fulbright Scholarship. That was certainly the case with Maggie Andresen, KLN '17, who was turned down by Fulbright twice before being accepted on the third attempt. As a journalist, Andresen said rejection is part of the motivation to "make you passionate enough to follow stories to their core."
Rejection from the Fulbright Program allowed her to grow and reexamine the way in which her life's experience skewed her view of the research in her application. With the knowledge she gained working in the field, she changed her focus from Italy to Nigeria, and recognized that she needed a more sensitive, experienced and educated approach to the topics she wanted to cover.
"My rejection informed my acceptance in a really big way," said Andresen. "The path to acceptance took more life experience and a better understanding of what I was bringing to the table."
The biggest hurdle for Temple's prospective Fulbright applicants is oftentimes their own ability to talk themselves out of applying. "Students tend to make the mistake of thinking that the Fulbright is too competitive for them, when in fact one out of every two and half Temple applicants is selected, and Fulbright selects 2,000 winners from across the country each year," said Gorka.
From Vietnam to Hungary, and from teaching to engineering, Temple's Fulbright recipients have made their impact around the world. Many go on to win other illustrious awards. Recently,  Alex Voisine, CLA '18, a 2018 Fulbright recipient, was named Temple's first Gates Cambridge Scholar.
"Fulbright represents students who have innate intellectual curiosity, who want to do good work on a global scale," said Abbott. "Our improved ranking helps demonstrate that Temple is recognized around the world, and will position students favorably for their potential scholarship, fellowship and career aspirations."
Learn how Temple's Office of Scholar Development and Fellowships Advising can help students apply for Fulbright Scholarships and other external awards.
—Rayna Lewis