Better together: Meet Temple's newest Goldwater Scholar
Leo Battalora has a dedicated support network behind him as he celebrates earning the prestigious scholarship.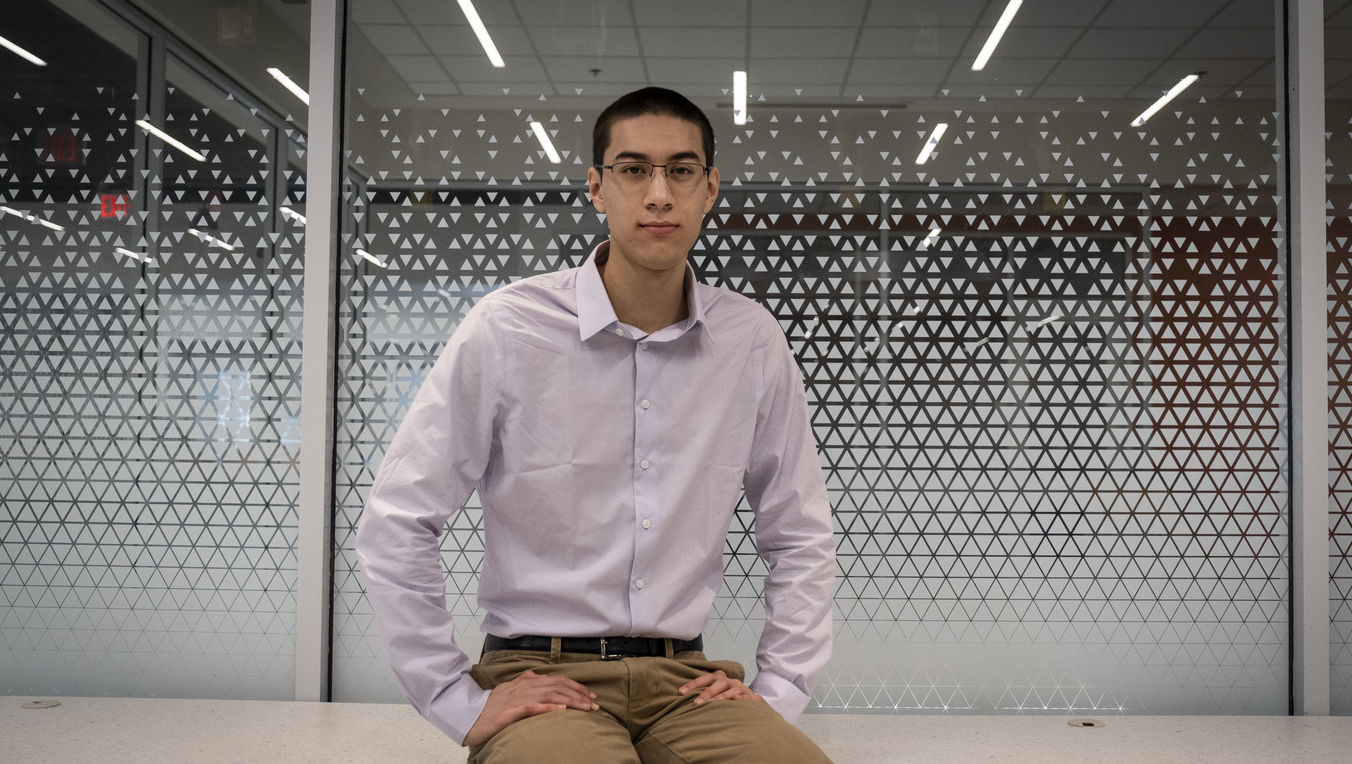 It was the achievement that almost didn't happen.
Last year, after Leo Battalora, Class of 2021, who was studying electrical engineering with a computer engineering concentration, had begun his application for the coveted Goldwater Scholarship—one of the most prestigious undergraduate STEM awards—the humble native of Germany considered dropping out of the running.
"Leo thought he didn't have enough research experience to make him competitive," recalled Barbara Gorka, director of Scholar Development and Fellowships Advising at Temple. 
A few days later, Gorka started receiving letters from Professor Joseph Picone and Electrical and Computer Engineering Department Chair Li Bai, recommending Battalora for the scholarship. 
"The letters were so strong that I emailed him back and told him he better apply," Gorka said. "He is so humble and modest that he almost self-selected out of the process."
During his time at Temple, Battalora had clearly made an impression on his faculty mentors and vice versa.
"Dr. Picone provided me with opportunities to TA and to be a system administrator for his lab's HPC computer cluster, Neuronix," said Battalora. "I learned so much about software design, leadership, task management and Linux system administration.  
"Dr. Bai is constantly excited about digging into new technology and getting students involved with his projects," said Battalora, adding that he met Bai during his first days at Temple.
Battalora was also inspired by Professor Yu-Feng Tseng at National Taiwan University, who welcomed Leo to her lab during his semester abroad at the university.
"She taught me a lot about machine learning and gave me my first real research experience," Leo said. "That research became the foundation of my Goldwater application."
Battalora's research interests have been rooted in kinesiology, robotics and machine learning, following his own experience as a member of the Kennett High School robotics team. 
Scheduled for a software engineering internship with J.P. Morgan this summer, he aims to eventually work in industry to develop more software engineering skills before returning to higher education. 
But it's clear that, no matter what Battalora does, it won't be in a vacuum, by himself.
"I believe what is most important is that whatever you do, do things together," he said. "Whether it be eating, grieving, laughing, running a startup or just running through life itself."
Goldwater Scholars are chosen from an estimated pool of over 5,000 college sophomores and juniors. In 2021, 1,256 natural science, engineering and mathematics students were nominated for the award by 438 academic institutions. Battalora is one of 410 students chosen for the award that is equal to the cost of tuition, mandatory fees, books, and room and board minus the amount of support received from other sources, up to a maximum of $7,500. 
He is Temple's fifth Goldwater Scholar in four years, and the first from Electrical Engineering. He joins other Temple Goldwater recipients like Marcus Forst, who later went on to win the Knight-Hennessy scholarship for graduate study at Stanford.
—Eric Horvath