Two BIPOC Owls accepted to Ivy League schools
Two political science students of color who received education through Temple have been accepted to Yale, among other schools, for graduate school.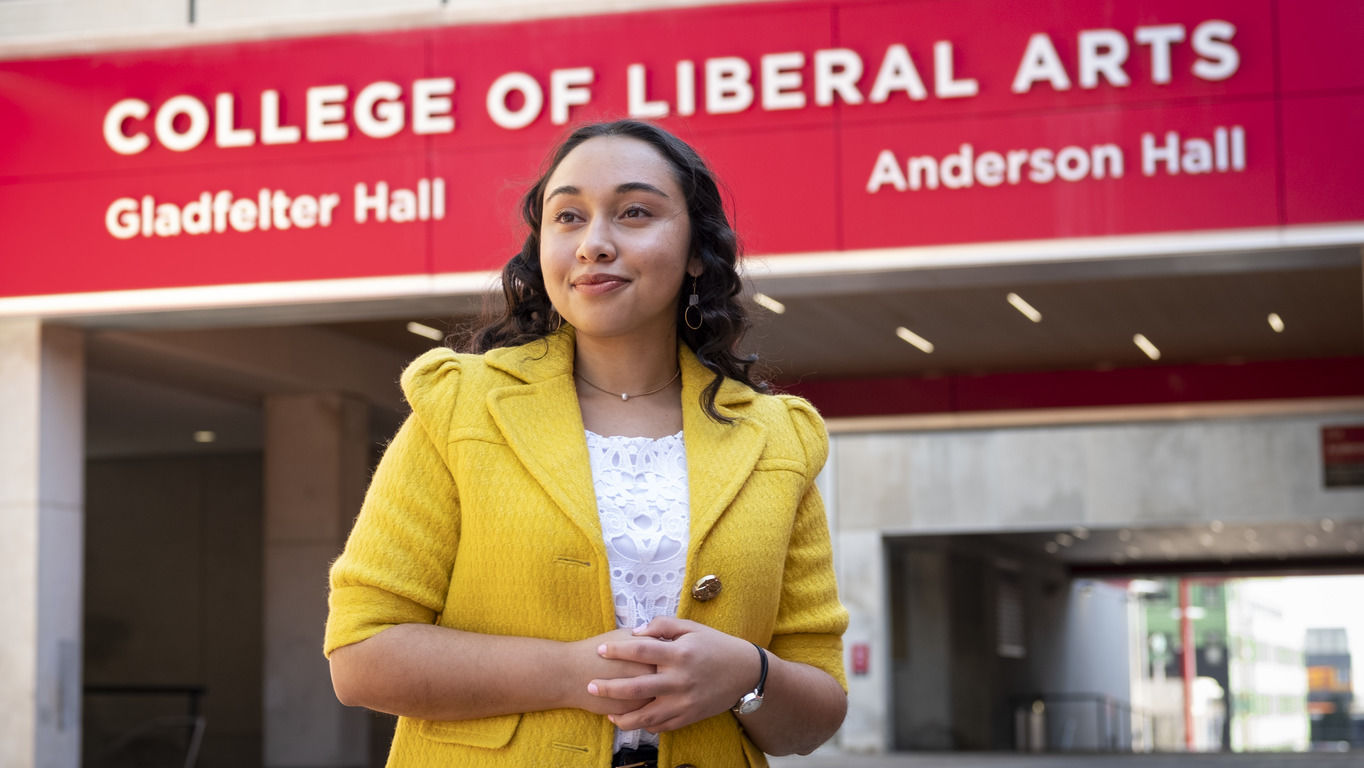 In her Commencement speech three years ago, Paige Hill, CLA '18, spoke to the graduating class of Owls with words inspired by Shirley Chisholm: "If they don't give you a seat at the table, bring a folding chair." Hill encouraged her peers to not just bring their own chair, but to pull up an extra for another person. 
Now she and fellow trailblazer Tylir Fowler, Class of 2021, have been offered spots at Yale University's Graduate School. Hill, a biracial Black/white woman of Caribbean descent, and Fowler, a Black man, have both been accepted to Yale's PhD program in political science for the upcoming fall semester, and plan to keep creating room at the table for voices that are often unrepresented. Hill has also been accepted to a program at Stanford University.
Though both students bring different approaches to their studies, they are led by their "people-first" perspectives on political science. Fowler's interest in how economics intersects with policy and programs allows him to untangle and expose how race is bound into existing systems. 
"Political science should be used as a tool for collecting more diverse viewpoints to better inform research topics, and generate more intersectional real-world results," said Fowler. "This field has the exceptional ability to change the viewpoint and enhance understanding in regards to solving inequality."
Similarly, Hill has always championed for the voices that go unheard. As an undergraduate, Hill was involved in many forms of activism, including criminal justice reform and access to reproductive rights. Now she uses that experience as a legal assistant at Landau, Hess, Simon, Choi & Doebley, to help advocate for immigrants and their families or employment-based residence proceedings. She said that existing policies can often lose touch with the people they affect. 
"That's why I try to ask questions like, 'Are we humanizing these issues?'" Hill said. "Are we thinking about how to improve people's lives before things like money, profit or prestige?"
As graduation rapidly approaches, Fowler is already hard at work applying his knowledge in the field. He is presently working as a Liberal Arts Undergraduate Research Award Scholar with one of his mentors, Nyron Crawford, assistant professor of political science, on the topic of criminal record expungement. As a double major in political science and economics, Fowler is using his specific expertise to explore the framework that makes it difficult for people to move through the justice system. Together, Fowler and Crawford are working on ways to record and study data beyond costs involved for people with criminal records, looking into the psychological toll this system takes on those convicted.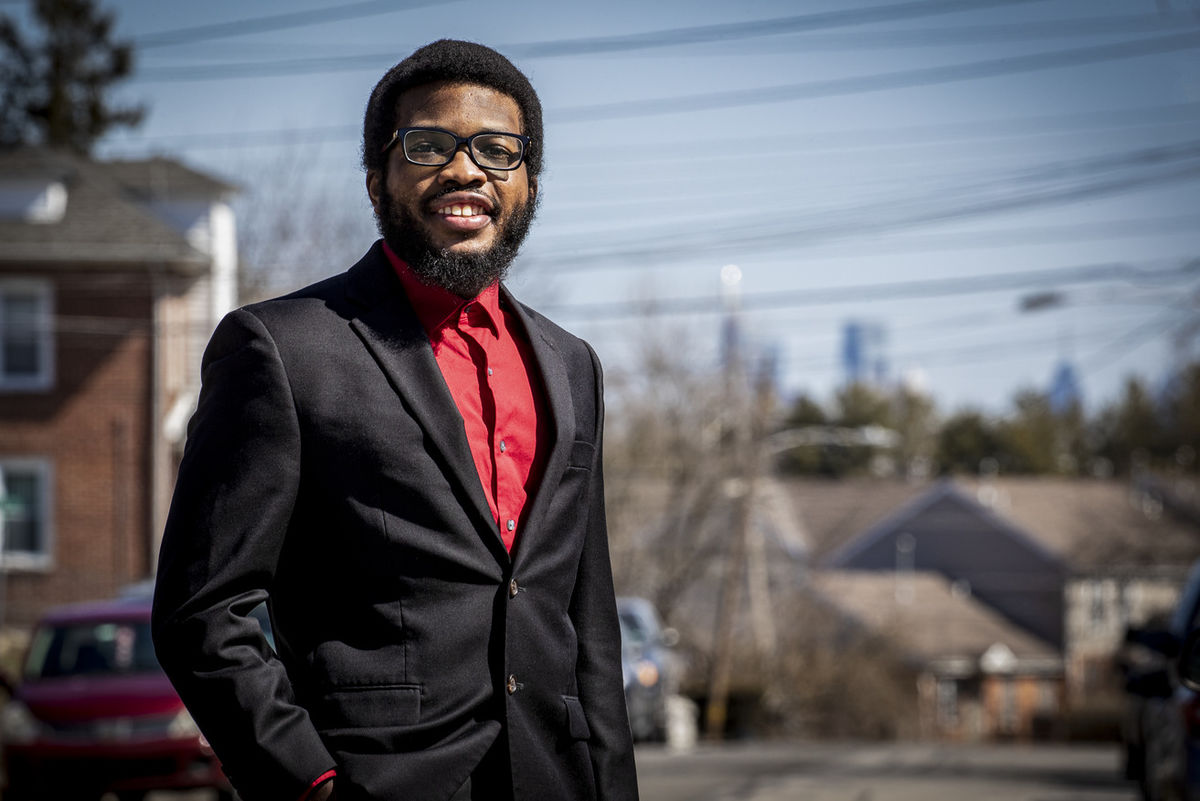 Fowler said the people around him have gotten a renewed sense of confidence that they can pursue the things previously thought unattainable. (Photo by Ryan S. Brandenberg)
Though Fowler is motivated by his passion for economics and political science, he said he is helped down that path by the people around him. 
"This is not something I did by myself: there are a lot of faculty members who will help you if you reach out, and they want you to succeed," Fowler said. "My advice to other students is don't feel like you're a burden to them. Without them, I wouldn't be in my current situation."
Hill also finds strength from the people around her, empowering them as she continues to pave the way for others. Her journey has given her a greater appreciation for working with people, and has helped solidify her plans to become a "pracademic," or a practicing academic—someone who teaches and also works directly in advocacy and policy spaces. 
"The inspiration came directly from Temple's faculty," said Hill. She didn't imagine herself working in academia until she took a graduate-level course regarding African American political identity as an undergrad from Heath Fogg Davis, professor of political science and director of the Gender, Sexuality and Women's Studies program. "He gave me the tools to explore teaching and political science as a career, and as something I may be good at," said Hill.
Hill and Fowler embraced and excelled in opportunities that led them down this path. Hill participated in the Emerging Scholars of Political Science Program at Princeton University, which had her performing pre-doctoral research along with taking courses to better prepare her for graduate school and a career in academia. Fowler joined the Ralph Bunche Summer Institute, a program designed to support people of color who want to pursue higher education with a track toward attaining their doctoral degrees. 
Their faculty mentors have kept them motivated and optimistic in the face of setbacks, rejection and feelings of inadequacy.
Shortly before applying for PhD programs, Hill applied for three fellowships and scholarships, and was turned down by all of them. Though self-doubt crept up on her after being told "no" so many times, she relied on her support network to lift her spirits. This encouragement helped her feel like the acceptance process wasn't insurmountable.
Fowler encountered a similar pattern of rejection. Thirty minutes before receiving his acceptance letter from Yale, he was turned down by another school and consequently expected Yale to bring another rejection. When it was an acceptance letter instead, Fowler found himself questioning the validity of the letter, but his mentors reminded him that this was no accident. 
Professor of Political Science David Nickerson encouraged Fowler. "'You have the work ethic, curiosity, and mental stamina to get through,' he told me," explained Fowler.
Though barriers are diminishing, there is still work to be done. "Racial minorities are still significantly underrepresented in political science," said Crawford. "When minority groups have inadequate representation, pertinent questions don't get asked, communities are excluded and research is skewed.
"By creating a pipeline of students—particularly students of color, who pursue political science in reputable schools—it holds open the door for future students who seek to make a difference in the world," he said. "These acceptances are a good indicator that Temple is a school that can produce quality undergraduates who can go on to top-level graduate programs."
Robin Kolodny, professor of political science and chair of the department, elaborated on Crawford's sentiment.
"Students need to see that other people like them are taking a chance and it looks like it's going to work out," said Kolodny. "Encouraging students every step of the way to break barriers is the best thing faculty can do for their students. We wouldn't have suggested they submit these applications if they didn't have what it takes."
—Rayna Lewis