2021 Wearable Art Show goes virtual
This interdisciplinary and collaborative event hosted by the Tyler School of Art and Architecture encourages students to think performatively and create art that transforms the ordinary silhouette.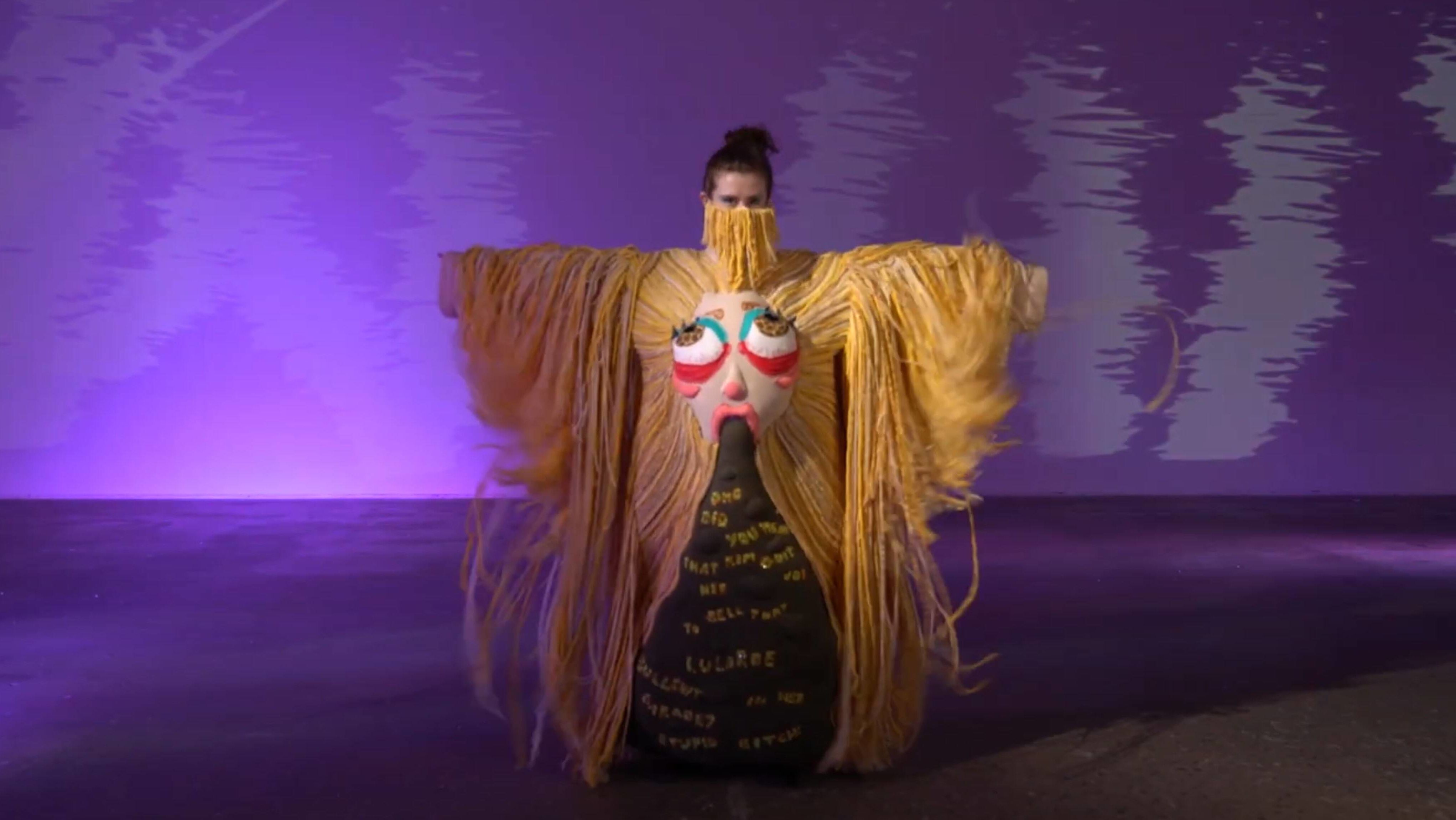 This year, the Tyler School of Art and Architecture's popular Wearable Art Show went virtual. The show is an annual, free public event hosted by the school's fibers and material studies program that serves as the culmination of a semester-long interdisciplinary process of planning, thought, creation and collaboration. The show screened live on May 6 and is now available for viewing through Tyler's virtual gallery space STELLA.
For some students, this event concluded more than a year of preparation—the 2020 Wearable Art Show was cancelled as Temple, along with other universities across the country, move all activities to remote operations in the spring of 2020, due to the COVID-19 pandemic. Despite the setback, this year's show has provided students with many unique opportunities.
Students had the chance to collaborate across two academic years—this year's event brings together the 2020 and 2021 Wearable Art Show classes, as well as work from two other classes: Digital Garment Making and Body Art & Adornment.
"One of the hardest aspects of creating work during the pandemic was not having the Tyler community around me or working collaboratively with my peers," said Julianna Daly, Class of 2021. "But this is why I'm excited for the Wearable Art Show. Everyone has been so supportive and encouraging." 
Rather than develop the show around a theme, as in previous years, this year's focus shifted to utilizing the resources available to students in their respective, remote studio environments. 
"Working remotely was not the ideal scenario," said Paige Fetchen, adjunct faculty in Tyler's Fibers & Material Studies Program and Wearable Art Show program coordinator. "But I think it really gave students a taste of what it's like to create artwork on their own, once they graduate."