Temple alumnus honors wife by running for 500 straight days and other stories featuring Temple in the media
Faculty members discuss topics including #MeToo in the Summer Olympics, our innate sense of direction and how to enjoy a summer vacation.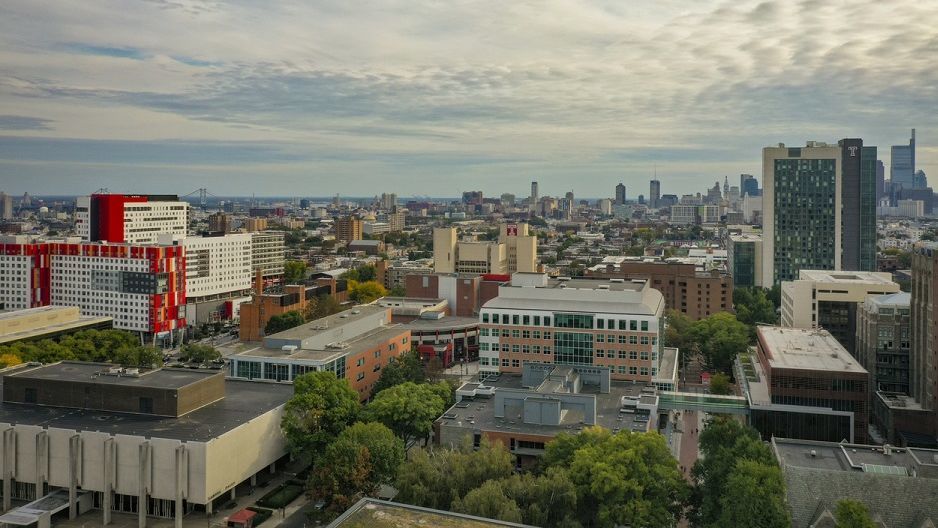 School of Sport, Tourism and Hospitality Management faculty member Elizabeth Taylor discusses how the #MeToo movement has made an impact at this year's Summer Olympics while Nora Newcombe of the Department of Psychology chats with CBS News about humans' natural sense of direction. The launch of the new Jonathan Logan Family Foundation Center for Urban Investigative Reporting also leads the university's top media hits for the month of July.

Women Olympians makes their voices matter this summer
This summer marked the first Olympic Games since the #MeToo Movement, and according to Elizabeth Taylor, an assistant professor in the School of Sport, Tourism and Hospitality Management, female athletes are using their platforms to advocate for several issues. "Women are really finding their voice and they're realizing that their experiences matter," she said.
The Washington Post | July 29, 2021
How do you find your way without a GPS?
While it's common to use a GPS when navigating, the reality is that all humans have a sense of direction. "All of our senses are involved together in forming this sense of place," said Nora Newcombe, a Laura H. Carnell Professor of Psychology. While a sense of direction is wired in our brains, that does not mean that humans always use it, even if they should. "They ought to be good at it, because if you lose your way, that's really a threat to survival," Newcombe added.
CBS News| July 25, 2021
Klein to add new Center for Urban Investigative Reporting
In July, the Klein College of Media and Communication announced the launch of the Jonathan Logan Family Foundation Center for Urban Investigative Reporting. Through the new center, students will be able to tackle some of the prominent issues facing Philadelphia and other large, metropolitan cities. They will have a chance to report on these issues and also research key solutions.
AL DÍA News | July 20, 2021
Questions persist regarding the future of condo living
Following the tragic condo building collapse in Surfside, Florida, there are questions regarding the future viability of living in condos. David Wilk, director of the Real Estate Program at the Fox School of Business, joined Matt Leon on KYW Newsradio's In-Depth podcast to discuss exactly what the future may hold.
KYW Newsradio | July 19, 2021
Family vacations can be fun, but downtime is key
This summer, many families took vacations again for the first time in almost two years. Vacationing with young children can often feel like a chore. According to Kathryn Hirsh-Pasek, the Stanley and Debra Lefkowitz Faculty Fellow in the Department of Psychology, that's why downtime is so key. "It's OK not to fill every minute," she said. At times, that might lead to children saying that they're bored, and Hirsh-Pasek said she expects that to be the case when she travels with her own grandchildren. "I will say, 'it's up to you to figure out how to fill this time.'"
The New York Times | July 17, 2021
Road rage incidents have more than doubled. But why?
The number of road-rage shootings leading to death or injury increased to a monthly average of 42 between June 2020 and May 2021. During the four years prior to that, the monthly average was 22. However, Jerry Ratcliffe, a professor of criminal justice, argues that comparing year-over-year crime statistics for low-frequency events like road rage is not a sound strategy. "It generates confirmation bias because we probably are unaware of all the towns where road rage has declined. It just doesn't get advertised," he said.
The Independent | July 16, 2021
Olympic couple uses social media to build brands
While Olympic athletes Tara Davis and Hunter Woodhall are known for their presence on TikTok, they also engage thousands of fans via Instagram and YouTube. According to Thilo Kunkel, director of the Sport Industry Research Center in the School of Sport, Tourism and Hospitality Management, that's a sound strategy. "Instagram could change the algorithm tomorrow, and we've seen that in the past. Over the last year, Instagram changed their algorithm so right now you don't reach 100% of your Instagram following because Instagram wants you to invest in sponsored content. What we often hear is 'I am focused on one platform.' Your followers are not your property there. They're the property of Instagram, and those aspects really matter."
USA Today | July 15, 2021
Temple alumnus runs more than 500 days straight to honor wife
Move over, Forrest Gump. You've got nothing on Eddie Gieda, CLA '03. Gieda, a musician and DJ, has been running every day since Feb. 2020 to honor his late wife Amanda Medina, who died in a traffic accident in 2019. "The best way that I could honor my wife is to continue living in a capacity that's dignified and she would be proud of. This not only honors Amanda, it benefits me and makes me into a better man," he said.
The Philadelphia Inquirer | July 14, 2021
Jordan court convicts two men following plot to replace king
In July, two Jordanian men were sentenced to 15 years in prison for the role they played in creating a plot to replace King Abdullah II with former Crown Prince Hamzah bin Hussein. Sean Yom, an associate professor of political science who studies Jordanian politics, discussed the ramifications of the plot within the pages of The Wall Street Journal. "It's not good for any royal dynasty to see its ugly innards exposed. But the strategic takeaway is that with U.S. help, the Jordanians have been able to round up the troublemakers and set their house in order," he said.
The Wall Street Journal | July 12, 2021
Research finds synthetic CBD could offer pain relief
Together with Doylestown-based pharmaceutical company Neuropathix, Temple University researchers have developed a synthetic molecule based on cannabidiol (CBD) that seems capable of providing more pain relief than regular CBD. "We see CBD and possibly CBD analogs as giving us a different type of tool that's not only safer than opioids, but may be more effective because it's working in a different way," said Sara Jane Ward, an assistant professor of pharmacology at the Lewis Katz School of Medicine.
The Philadelphia Inquirer | July 6, 2021