Temple trauma surgeon earns fellowship aimed at curbing gun violence
Jessica Beard will study the current state of gun violence reporting in Philadelphia and partner with local journalists to educate the public on root causes and solutions for the city's gun violence epidemic.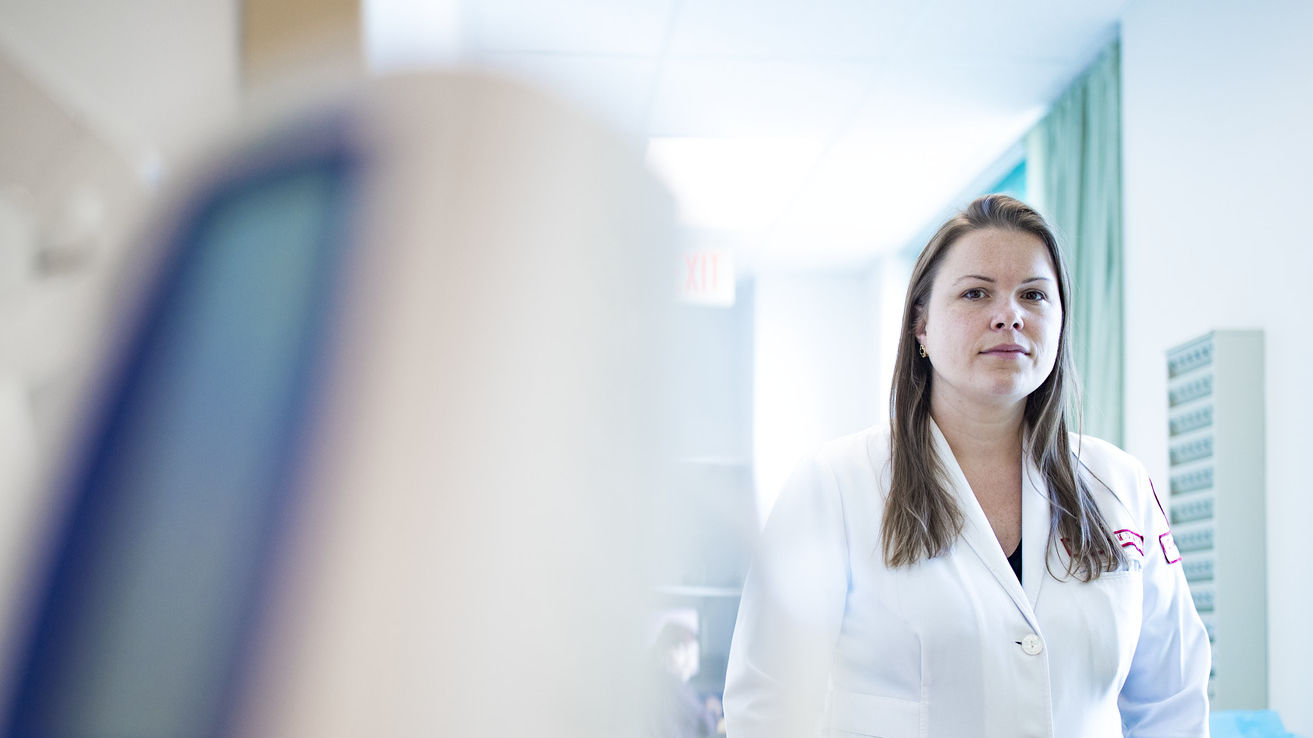 As a trauma surgeon and public health researcher at Temple University Hospital, Jessica Beard cares for critically ill and injured patients, including those who are victims of shootings. 
Now as a Stoneleigh Foundation Fellow and director of research at the Philadelphia Center for Gun Violence Reporting, the assistant professor of surgery and director of trauma research at the Lewis Katz School of Medicine will work to deepen the media narrative around gun violence, with the goal of increasing support for policies and programs that can save lives. The Philadelphia Center for Gun Violence Reporting is committed to improving reporting on community gun violence by collaborating with journalists, researchers and local organizations.
According to the American Public Health Association, gun violence is a public health crisis in the U.S. Each year, approximately 110,000 Americans are shot and 38,000 die from gun violence. Troublingly, those numbers are increasing.  "Since the pandemic began, we've seen a surge in the number of patients who sustained firearm injuries, and this led me to explore the problem from an epidemiological perspective," said Beard. 
But when she looked at media reports of the issue, she discovered mostly episodic reporting. According to Beard, attempts to explain what was happening and why appeared much less frequently. One aspect of her research will examine how to tell the stories of those impacted by gun violence more effectively and empathetically. 
"Our research indicates that gun violence in Philadelphia is inextricably linked to poverty, environmental factors, and historic and structural racism," Beard said. "However, we don't typically see these root causes explored or used to contextualize gun violence in local media reports."
"We believe that if the public is better informed about the epidemiology, root causes and solutions for gun violence, this could ultimately lead to increased support for policies and programs to prevent it," she continued. "Leveraging the media as a public health tool to prevent gun violence and save lives is the goal of the project." 
 
Listen to an episode of the Narratives of North Broad Podcast featuring Beard.
Learn more about Temple Health's lifesaving programs and how you can help.