Honors Program appoints new leadership positions
Following the retirement of Ruth Ost, the longtime senior director of the Honors Program, Amanda Neuber will take over her position as the new director, while Bryant Simon joins her as the first-ever Academic Chair of Honors.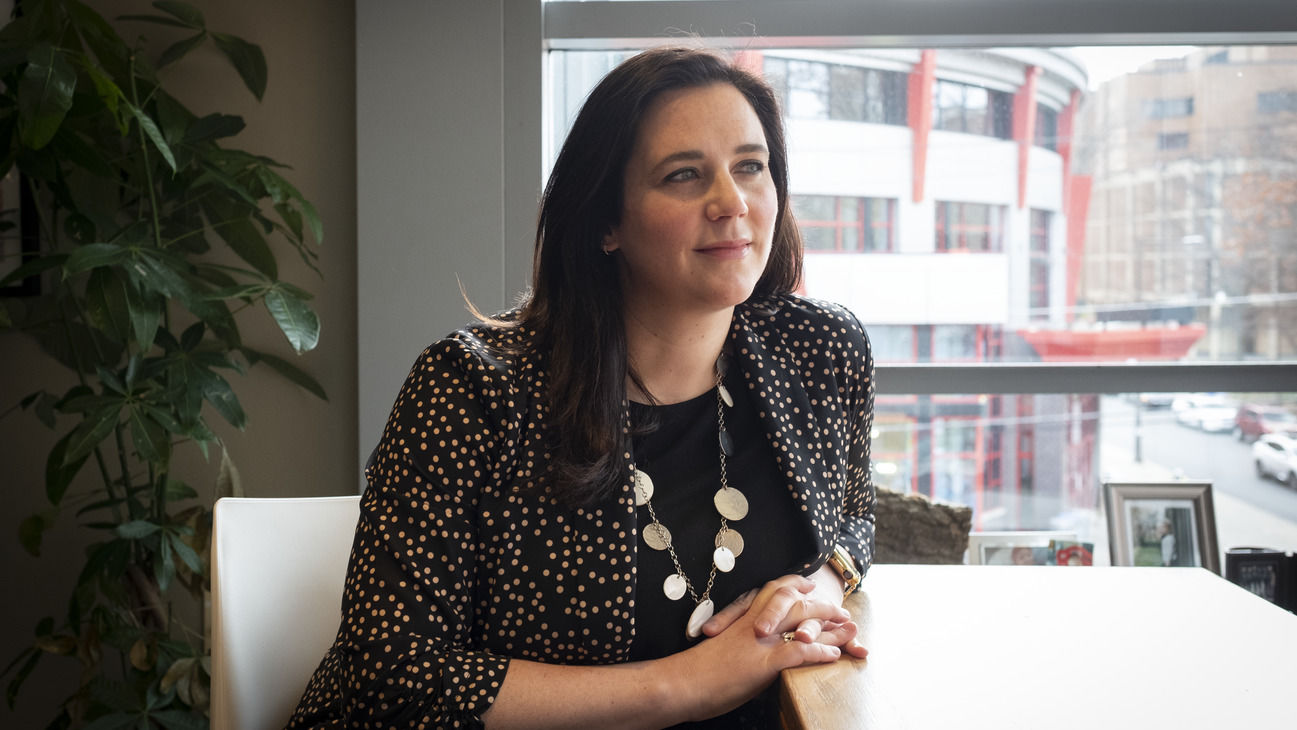 Temple University's Honors Program has appointed new leadership following the retirement of its longtime senior director, Ruth Ost. Taking the helm as director will be Amanda Neuber, who looks forward to preserving Ost's legacy.
"The main obstacle is just her lack of daily presence. Ruth was many things to many people, but to me personally, for 16 years now, she was and is my mentor and my family," Neuber explained. "I will work tirelessly to honor her and strengthen the culture she created, while also growing Temple Honors to meet the ever-changing needs of our students. Ruth is Honors, I only hope to make her proud."
Joining her, as the first-ever Academic Chair of Honors, is Laura H. Carnell Professor of History Bryant Simon, who said, "I really don't think I would have been excited about the opportunity if it wasn't for my deep and enduring respect for Ruth and Amanda and what they've already accomplished."
Together, their goal is to build upon what already makes Temple Honors great, focusing on the four pillars—intellectual curiosity, inclusive community, social courage and integrity in leadership. 
Neuber explained: "We want to give our students the space to discover their true intellectual passions while developing as deep, critical thinkers and to do so in a shared community. We hope our students graduate with an established sense of self which brings them the confidence to advocate for themselves and others, while serving as authentic and trustworthy leaders."
Simon's new role will focus on re-developing the thesis program, unifying opportunities for honors students to engage in the creation of knowledge, promoting intellectual engagement outside of the classroom and assisting in the organization of honors courses.
"One of the reasons why I was interested in this position was the chance to have ongoing engagement with students, to see them in class and run into them at the honors office space," Simon explained.
Neuber's first step was creating the Honors React seminar this past fall, where students explore and critically analyze themes related to each pillar, and how theoretical, personal and shared conceptualizations of each can relate to their prior experiences and current transition to college, as well as their possible future careers.
"This shared experience will be built upon with the development of Honors course goals—a set of consistent shared philosophies, designed by students and faculty, to work alongside individual course learning goals and further enhance the honors experience," said Neuber.
The mantra of the Honors Program is collaboration over competition. They're working to create a respite from toxic environments that promote forced comparison, credential collecting and grades as self-worth indicators.
Neuber went on to say, "I tell students constantly, 'Follow the rabbit hole of happiness. Your major doesn't decide your life, but it should get you up in the morning. Do things because you want to, not because you think you should or think they will make you look good.'  We want them to enter our space and feel like they can truly be themselves. We celebrate their uniqueness."
In sum, explained Neuber, "We truly believe in Temple first, Honors second. You can't be a Temple Honors student without first being a Temple student. We believe in the great things this university has to offer. Temple students are known for their persistence and hard work, and Honors students are no different."
Simon is set to begin his new role this January, and looks forward to collaborating with Neuber and continuing to honor the legacy Ost left behind.
— Christine Nolthenius