Message in Washington Post op-ed resonates with college admissions audiences
 Within the piece, Vice Provost for Admissions, Financial Aid and Enrollment Management Shawn Abbott outlines how Temple University has reimagined its admissions process in the wake of the COVID-19 pandemic.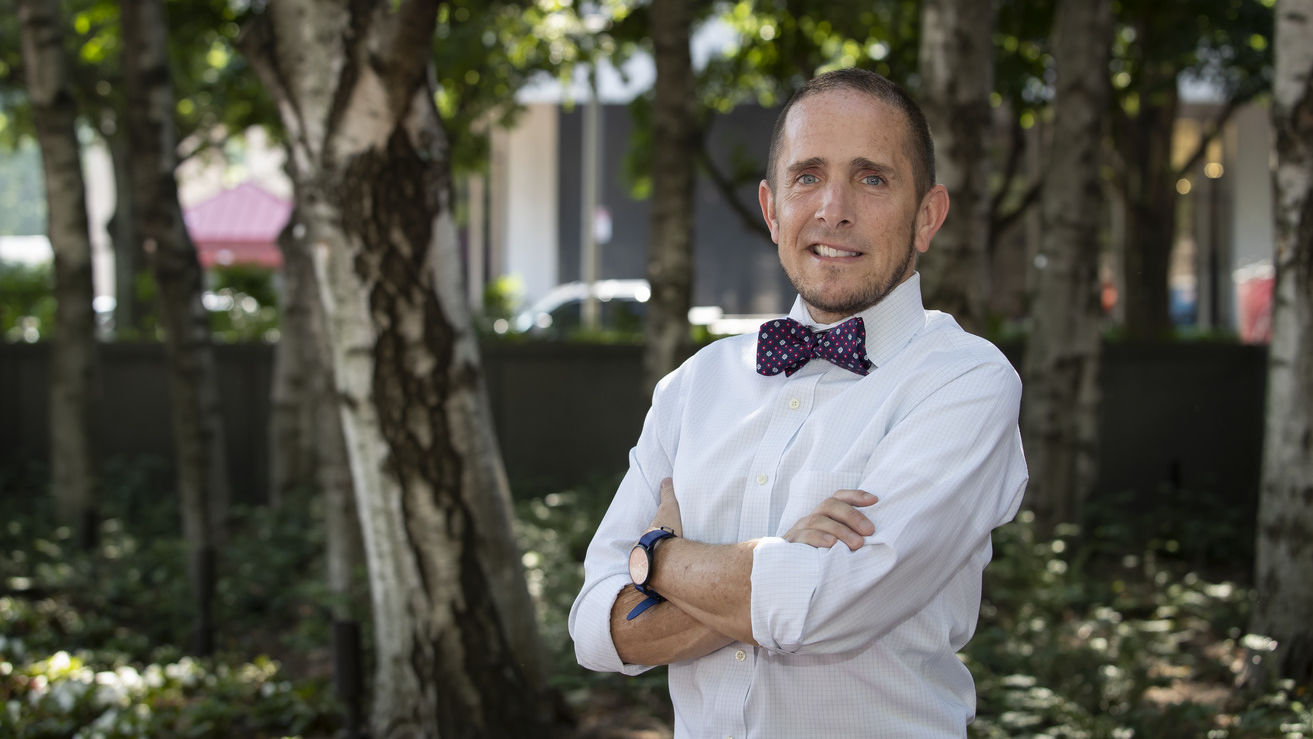 Last week, Shawn Abbott, vice provost for admissions, financial aid and enrollment management at Temple University, had the op-ed, "My college stopped relying heavily on the SAT. Enrollment of students of color climbed," published in the Washington Post.
The article illustrated how Temple was forced to reimagine the admissions process thanks to the COVID-19 pandemic. As fewer and fewer applications included standardized test scores, Abbott outlined how he and his colleagues instead began to reward students for their academic records and extracurricular activities. 
The results were considerable.
"Temple's Class of 2025 arrived last fall slightly larger and with virtually the same GPA (3.46) as our previous class (3.48), and with very little change in first-generation students (nearly 30%) or the population of students on Pell Grants (a similar percentage). But strikingly, students of color took a significant leap in representation," writes Abbott in the op-ed. "Freed from using SATs to make decisions, and without using any affirmative action measures, Temple's student of color community grew to 45%—up from 42% just a year ago and 39% the year before that. Both Black and Latinx students were admitted in record numbers."
Since being published, Abbott's piece has gained considerable traction. College counselors from near (the Lycée Francais in New York and Dwight Englewood in New Jersey) and far (Westminster in Atlanta and Woodside Priory in Silicon Valley) have shared positive feedback about the piece. And a counselor from one of the oldest boarding schools in America, the Middlesex School, previewed the article for the College Admission Counselors Facebook Group, which has nearly 18,000 members worldwide.
The piece and its message also reverberated across national media outlets. ABC News invited Abbott to appear as a guest on its Start Here podcast, where he discussed the SAT's move to digital and its reduction from three hours to two. 
He also joined NewsNation's The Donlon Report and detailed how the College Board's planned changes to SAT tests will affect future college admissions.
In the coming months, standardized testing will likely remain a frequent topic in the news media as questions surround the SAT's move to digital. There is also uncertainty about the test being reduced in length. But as Abbott outlined in his op-ed, Temple is not going backwards with its approach to admissions.
"I can't say I'm thankful for the pandemic. And I'm not sure we've seen the last of SAT scores, even if Harvard has put them on hiatus and the entire University of California system is refusing to consider them entirely," Abbott wrote. "But at the very least, here in Philly, we are going to move forward with admitting one more class—unrestrained by the SAT."