Temple Made for … McKinsey
Alvira Bonsu was hired as a business insights fellow at McKinsey & Company, where she wants to have an impact.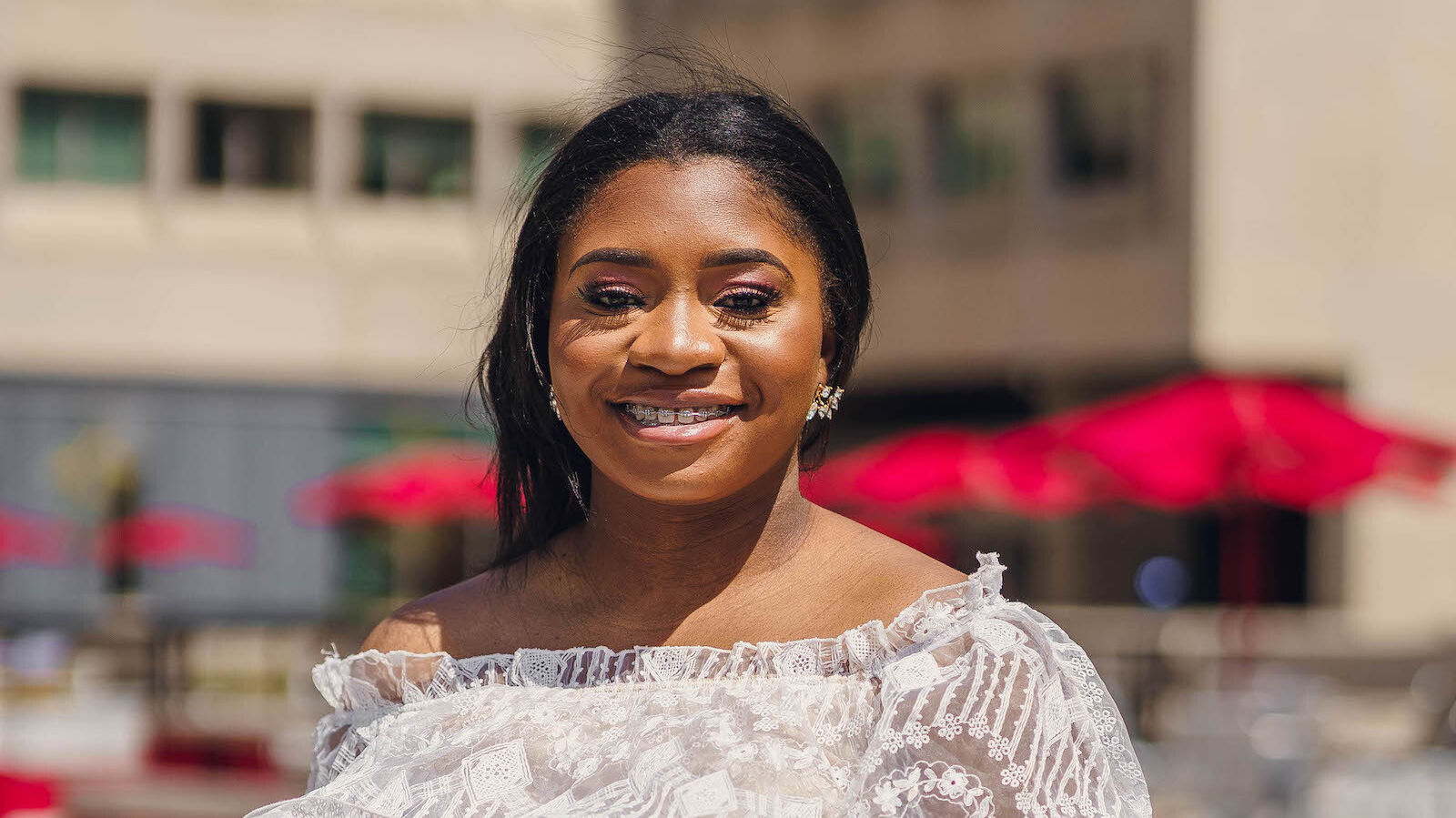 Name: Alvira Bonsu
Hometown: Worcester, Massachusetts
Major: Global studies
As the oldest of five, Alvira Bonsu knew she had to leave her hometown of Worcester, Massachusetts, and join the Owl's nest.
"I needed my own space and experiences outside of what I knew," said Bonsu. "I wanted to go out of state and challenge myself by getting out of my comfort zone."
During Bonsu's college search, her father suggested Temple. She researched it and immediately was attracted to the global studies program, so she applied and was accepted.
"I can't tell you the joy I felt getting in."
Interested in race and politics, especially as a Ghanian-American, Bonsu liked the options and flexibility of Temple's global studies program, including the ability to study abroad and work for a variety of companies such as nongovernmental organizations and nonprofits.
The liberal arts have helped prepare her for her upcoming role as a business insights fellow at McKinsey & Company, a global management consulting firm that works with different governments and industries such as agriculture, education, healthcare, and the public and social sector.
"The liberal arts give you a lot of skills that people don't realize you need," she said. "The College of Liberal Arts pushes you to verbalize and understand your argument and use evidence. Having the ability to write and come up with new thoughts, ideas and arguments is useful for people that want to work for a company like McKinsey."
Another resource that helped Bonsu land the job was Temple's Career Center. There, she met with a coach who conducted a mock interview closely matching the actual one with McKinsey.
"[The Career Center] pushed me to be vulnerable about my career goals," said Bonsu. "Sometimes I'm reluctant to share my aspirations, but it was a resource I needed, and the center being so accessible helped a lot. My career coach provided good feedback and seemed as excited as me, which gave me energy and confidence."
Ultimately, what drew Bonsu to McKinsey was the social impact the company has and how she could help further it.
"I want to be part of making people's lives better," she said. "My whole goal is to empower lower-income children so that when they grow up they can have a better life."
Bonsu also credits the support and mentorship of her professors, especially Associate Professor Emeritus Conrad Weiler and Assistant Professor of Economics Shreyasee Das.
"My professors encouraged me to speak about my experience because no matter how narrow or broad it can be, there's value in what you say," said Bonsu. "Temple values everyone's experiences and backgrounds."
Another key to her success? Kindness.
"Always say please and thank you. It doesn't hurt to be nice," Bonsu advises.