Jennifer Griffin named Temple's vice president for public safety
Following a search by nationally-regarded executive search firm Spelman Johnson, Griffin joins the university as its first vice president for public safety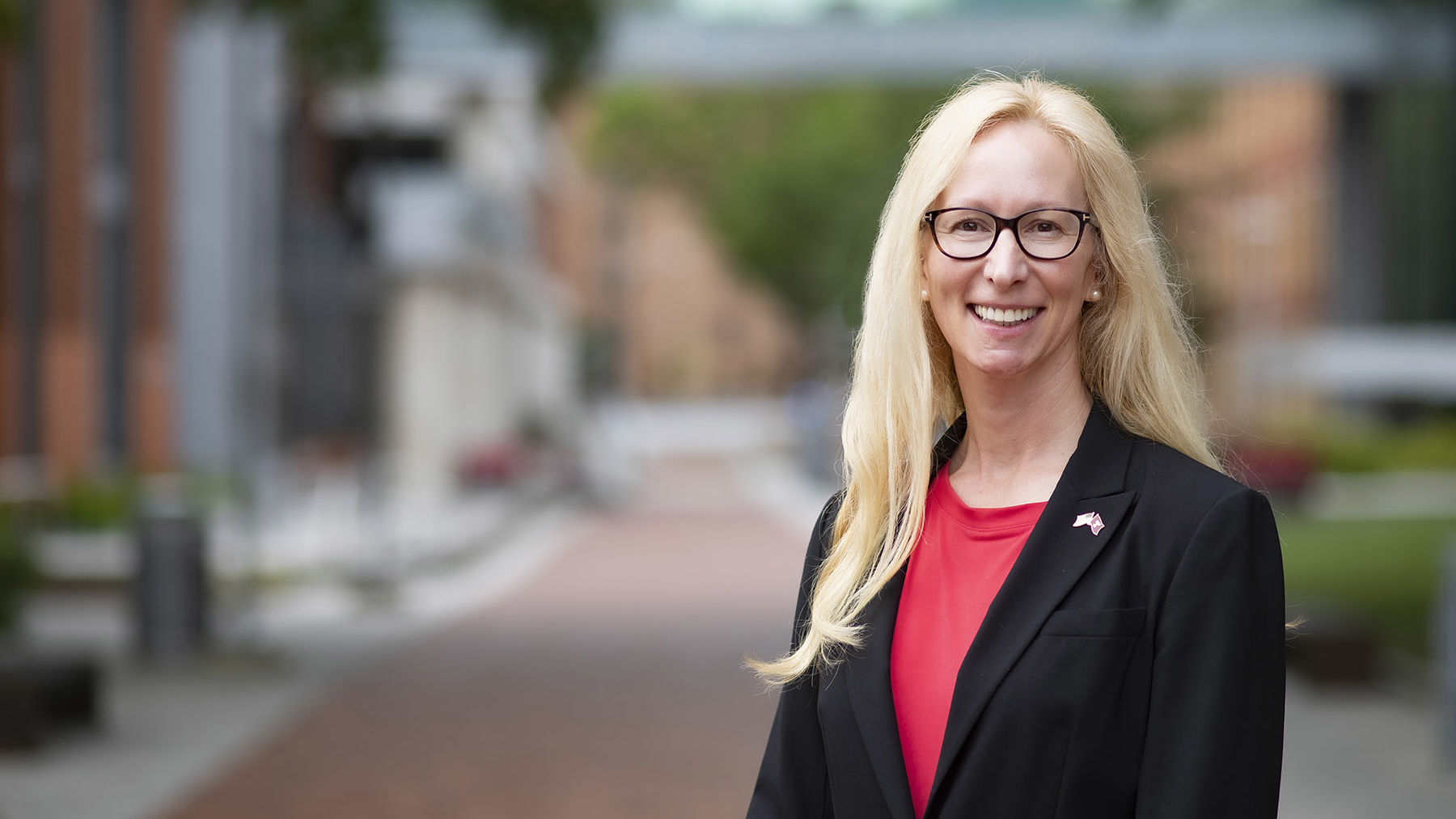 Jennifer Griffin, a longtime Delaware State Police Trooper, graduate of the FBI National Academy session 268 and adjunct faculty member at the University of Delaware, has been named vice president for public safety, Temple University Chief Operating Officer Ken Kaiser announced July 27.
Griffin joins Temple as its inaugural vice president for public safety. The search was led by nationally regarded executive search firm Spelman Johnson, and Griffin will begin in this new role on Monday, August 22.
"Creating the new vice president for public safety position is a continuation of our efforts to further our commitment to campus safety here at Temple. Quite frankly, it is our No. 1 priority, and we could not be more pleased to see this search ultimately yield someone like Jennifer," Kaiser said. "For more than 20 years, she has been a key member of the Delaware State Police, and she brings a unique blend of education, experience, emotional intelligence, knowledge, skills and abilities to this role. As a longtime instructor at the University of Delaware, she also understands the higher education landscape, and her evidence-based, progressive policing tactics will serve her well as she works to connect with all Temple and North Philadelphia stakeholders."
Griffin comes to Temple after serving as Troop 6 commander at the rank of captain within the Delaware State Police, a role she has held since 2019. In addition, since 2013, she has served as an adjunct professor in the Department of Sociology & Criminal Justice at the University of Delaware, where she teaches Introduction to the Criminal Justice Systems, Problems of Law Enforcement, Criminal Justice Ethics and a seminar on policing. 
"I am thrilled to embark in this new position and join the Temple family. I look forward to honorably representing Campus Safety Services with our students, faculty, staff and the surrounding community," Griffin said. "This opportunity allows me to merge my love of public service and safety within a university environment. It has been a privilege to teach and engage with students, athletes, colleagues and staff during my time at the University of Delaware. I come to Temple with an open heart and mind with high levels of interest and openness to the unique challenges and possibilities our Temple community is facing."
Throughout her career, Griffin has worked in law enforcement and the academy to bridge the space between community policing and the university environment. She also understands the current challenges facing today's law enforcement officers and has worked tirelessly to advocate on their behalf.
Most recently, she helped launch the Delaware State Police Wellness App. The app, which provides mental health support with a focus on officer wellness, gave Delaware State Police Troopers, civilians and their families, and retirees confidential access to counseling services, safety and crime prevention tips, as well as a self-assessment tool that allows users to rate how they feel mentally.
"The safety, health and well-being of officers and public safety professionals are paramount to me. Suppose our officers and employees show up mentally, physically and emotionally healthy. In that case, they can show up at their best to support and serve the Temple community and return home to their supportive families healthy," Griffin said. "Officer wellness is community wellness. I look forward to engaging all of the resources and services existing on campus for public safety, as well as those resources for our students, faculty and staff, to ensure we are supporting best practices."
Griffin earned a bachelor of arts in sociology from Millersville University and a master of science in administration of justice with specializations in leadership and management from Wilmington University. A committed lifelong learner, she also holds a doctorate in sociology with specializations in deviance and gender from the University of Delaware.
Since April, Denise Wilhelm has served as interim executive director of public safety. She will continue to play a key role within the department moving forward.
"The important work that Denise has done over these past several months cannot be understated," Kaiser said. "This is not easy work, and Denise gracefully stepped up and guided Campus Safety Services during a very challenging period. We are immensely appreciative of her devoted and tireless efforts, and we look forward to having her continue to be a part of this department for many years to come."