Posted
September 27, 2022
A new interfaith prayer room on campus welcomes students of all faiths
The newly constructed nondenominational prayer space initiated by Student Affairs is located on the third floor of the Howard Gittis Student Center.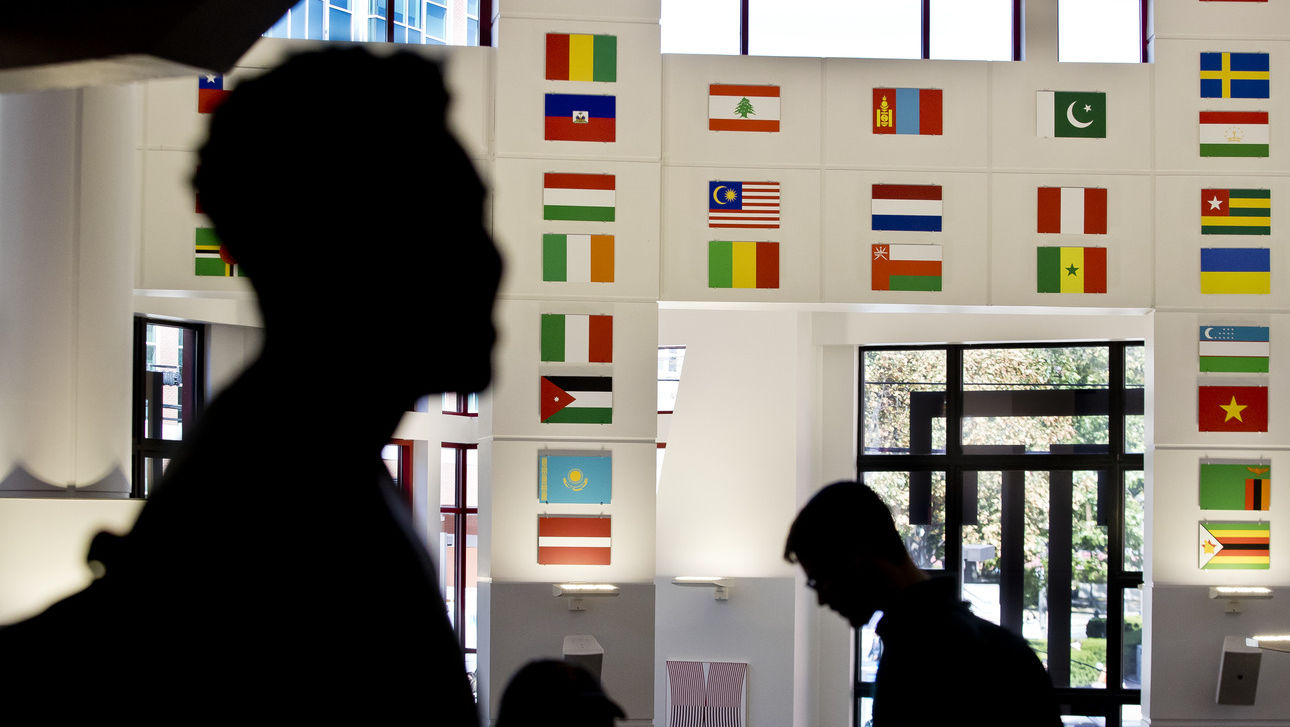 Temple University is home to a brand new interfaith prayer room, within which students from various religious denominations can pray, reflect and meditate without having to leave Main Campus.
The new prayer space is located in room 312 on the third floor of the Howard Gittis Student Center, and was led by the Division of Student Affairs, specifically their Student Center Operations department, in partnership with the university's Office of Institutional Diversity, Equity, Advocacy and Leadership (IDEAL). 
IDEAL's office, located at the northern end of Main Campus near the corner of Broad Street and Diamond Street, had previously housed a multipurpose space for interfaith prayer. However, Tiffenia Archie, associate vice president and chief inclusion officer for IDEAL, said there was growing demand for prayer space located closer to where students take classes and hang out on campus.
"Students had said it was difficult to get down to that end of campus, so they were really looking for something more centrally located," said Archie, who added that constructing additional prayer space on campus has been an ongoing conversation in her department for years. 
Planners from Student Affairs and IDEAL settled on the Student Center as the location for the new prayer space because of its proximity to other highly trafficked facilities and the building's familiarity among students. 
Martín Droz, associate vice president of planning, design and construction at Temple, discussed the construction of the prayer space, which he said his team designed to accommodate all denominations that may use it.
"The design is purposefully simple. When you walk in this room you will see neutral colors. That's on purpose. We didn't want to give any preference to one denomination over another," he said.
Due to the stripped-down nature of the prayer room, Droz said it was important for the space to include storage where various denominations and groups can store items they may need for prayer. The room features a closet with storage shelves, as well as benches that double as storage underneath their removable lids.
The prayer room is also adjoined by a newly constructed ablution room, which is a space where someone can wash themself prior to using the prayer space. Droz said this feature was crucial to the design and construction of the space.
He added that the 700-square-foot space is meant for daily prayer and reflection by smaller groups, since the university's various denominations already accommodate congregational prayer that requires more space.
"We needed to accommodate the smaller, daily meetings, where it's maybe two, three or five people coming in and out of the space at a time," Droz said.
Chris Carey, senior associate dean of students, said Student Affairs has closely consulted with members of the Interfaith Council and student leaders, particularly those within the Muslim Student Association, in organizing the prayer room. 
"We are engaged in continuous conversation to make sure that the space can meet the needs of everyone who wishes to use it for prayer or meditation," Carey said. "I anticipate that we will make adjustments and additions throughout this academic year as we learn more about what those needs are and the space gets used."
Serving  the denominations on campus is an ongoing mission for IDEAL as well, and Archie said that her office is continually looking for ways to meet prayer space needs.
The interfaith prayer room is open and accessible during regular Student Center business hours. Visit the websites for Student Affairs and IDEAL to learn more about the ways they support Temple and its students.