Temple senior selected for competitive Television Academy Foundation internship
Katie Agnello has been working as a scripted development intern at EPIX/MGM in LA during the fall 2022 semester.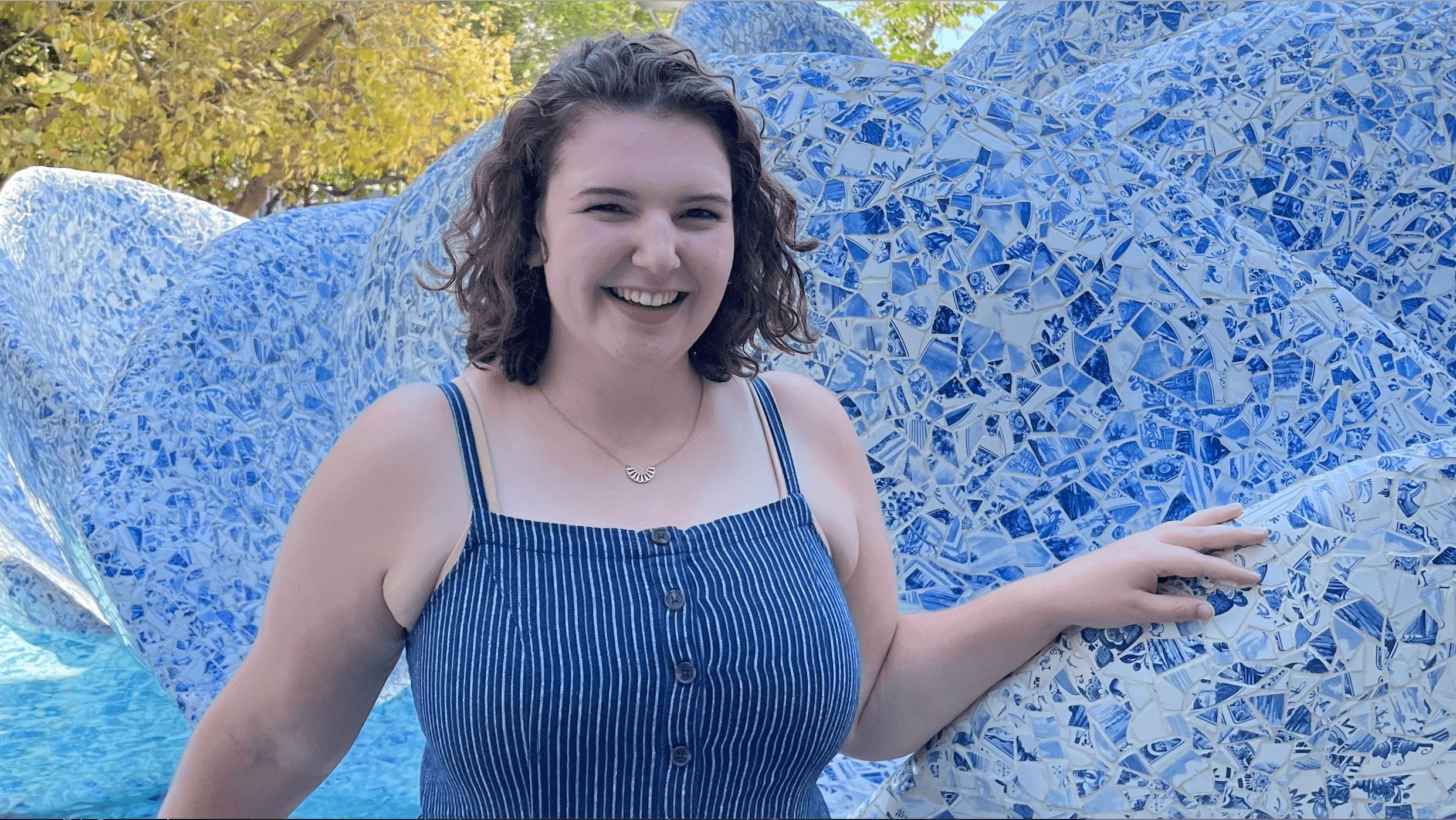 Sometimes no means not right now rather than never.
That was the case for Katie Agnello, Class of 2023, after initially being rejected by the Television Academy Foundation internship program. She took it in stride, applying for other internships as part of her semester in Temple's LA Study Away program. 
But as fate would have it, the academy contacted her a couple days later to rescind its decision, giving her the chance to move forward in the process after all. Ultimately, Agnello was offered a position as a scripted development intern in the development department at MGM/EPIX, which will relaunch as MGM+ in January 2023.
Agnello, a media studies and production major from Fanwood, New Jersey, was one of just 12 students for the fall 2022 semester selected by the Television Academy Foundation, which is responsible for the Emmy Awards. Its program provides eight-week paid internships at major Hollywood studios and production companies to U.S. college students and has launched the careers of prominent producers, writers, directors and executives in the entertainment industry. Interns become lifelong members of this alumni network, with access to events, networking and other opportunities.
As a scripted development intern at EPIX/MGM, Agnello has gotten a firsthand glimpse at how and why TV shows are greenlit. Her work includes coverage writing in which she provides a summary and analysis of scripts she reads before passing them on to producers. "I work more in the pre-production stage for individual episodes, so learning about that development side of the production process has been really awesome," she said. "This internship has helped me figure out where I fit in the industry."
"The Television Academy has been great about using its connections to teach us the world of production," said Agnello. "The program takes people who want to be in the industry, shows us how to do it and provides all these resources at our disposal. My main career goal is to tell stories I'm passionate about in whatever capacity that might be, and the Television Academy is very passionate about storytelling as well."
With a background in theater, Agnello initially considered studying stage management in college but realized her true interest lies in production and more specifically the episodic storytelling of TV. "When I pivoted from theater to production, my core drive of making a project the best it can be so that people can connect with the story remained," she said. "I'm inspired by female-driven and diverse stories, those stories that maybe you've never heard of and that show a slice of life."
Wanting to stay close to home on the East Coast, she became interested in Temple's media studies and production major. Agnello was sold after attending an admissions event held by Klein at CBS3 studios where she learned more about the program and spoke to professors, who said they have connections and could help with internships.
"I love that practical 'you're here to learn so that you can get a job' attitude at Temple," she said. "I've learned a lot at Temple that has helped me with this internship. Knowing the basics of production, such as how to set up a shot and establish continuity, has helped when reading scripts. I've also worked on many TUTV shows, including as executive producer of Temple Tonight, which has been invaluable in figuring out my career goals." 
"Temple has been great at having all those opportunities available," added Agnello. "I love this program and school, as well as the history of the university. That night Owl vibe is very me. It's the cherry on top."