Meet the Temple student on the Eagles cheerleading squad
James LeGette, a Class of 2025 special education major, has spent the past two seasons as a member of the Philadelphia Eagles cheerleading squad.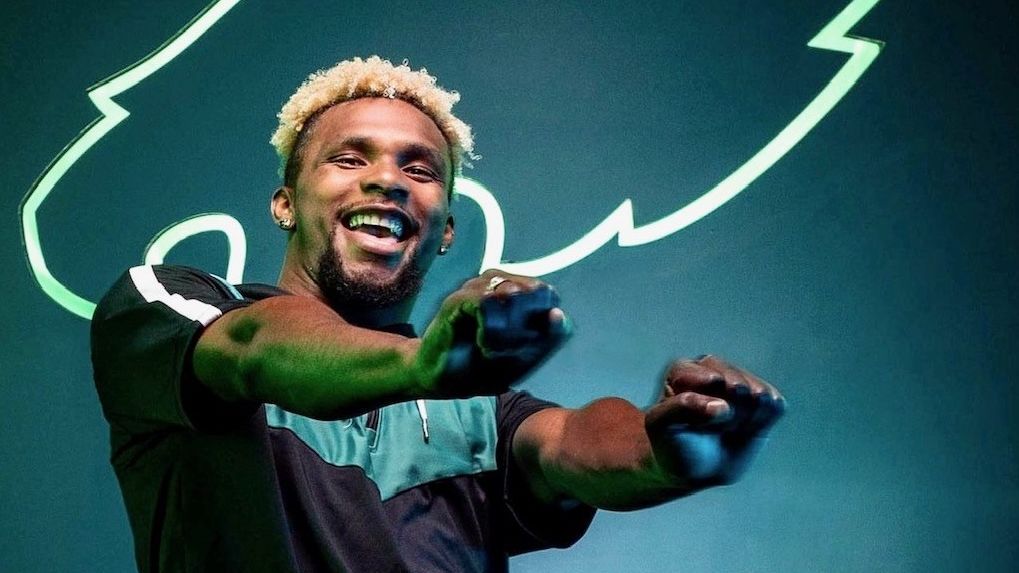 On select weekends this football season you'll find Temple student and cheerleader James LeGette on the sidelines of Lincoln Financial Field. He won't be in cherry and white cheering on the Temple Owls, however. He'll be in green and black cheering on the city's beloved Philadelphia Eagles.
"Eagles fans are so passionate about our team that you can literally feel the ground shaking from how loud they're screaming," said LeGette, a Class of 2025 special education major. "It's absolutely phenomenal."
LeGette was born in Philadelphia and raised in nearby Levittown, Pennsylvania. His path to becoming an Eagles cheerleader began in the seventh grade, when he tried out for his middle school cheerleading squad. He made the team and quickly fell in love with cheering, and in the eighth grade he served as cheer captain.
LeGette stopped cheering in high school, but he continued to perform in other ways. He became involved with his high school's theater department, dance team and color guard, and also worked as a costumed performer at Sesame Place. Whether it was on the cheer squad, in a musical or with his high school dance team, LeGette has always loved the way he could move a crowd with his performances.
"I love the energy of a crowd. Being able to captivate someone by doing what you love is one of my favorite things ever," he said. "When I see people looking at me dance or do something on the stage or on the field, and they're smiling and having fun with me, it's one of the best feelings."
LeGette was inspired to try out for the Eagles' cheerleading team after seeing one of his idols, Kyle Tanguay, make the squad in 2019 as a male cheerleader. He tried out the following year as an undergraduate student at Bucks County Community College and was not chosen as a team member despite making it to the final round. Making it that far in the process only motivated him to try out again the following year even more.
"I was thinking, this is where I'm meant to be," LeGette said. "I hadn't had any proper training in so long, why did I make the finals? So I was like, I'm going to try again and see what happens."
The 2021 tryout began that April, and LeGette was once again competing against more than 500 applicants for a spot on the 32-member squad. He advanced through the tryouts, which included a virtual introduction and dance routine, a business interview where applicants answer questions for judges and a final, in-person round consisting of dances and additional interviewing. He was finally selected as a member of the squad ahead of the 2021–2022 NFL season.
LeGette has since spent the past two seasons on the squad, cheering the Eagles on during home games, practicing two nights a week and participating in various community outreach events that the cheerleading squad takes part in.
One of his favorite community events is the Junior Cheer Clinic, in which members of the Eagles cheerleading squad meet with young cheerleaders, teach them cheer routines, answer questions, and even do a performance together on Lincoln Financial Field in front of the junior cheerleaders' friends and family. LeGette has always enjoyed working with children, and in addition to his full-time duties with the Eagles and as a Temple student, he also works as an assistant teacher, gymnastics instructor and youth mentor at Maple Point Middle School in Bucks County.
"I love how honest kids are. It's a good thing and a bad thing," LeGette laughed. "I love seeing how their minds work, and how excited they get over the littlest things."
Eagles cheerleaders are allowed to continue trying out for the squad for up to six years. LeGette said he'd like to complete a full tenure on the team, but upon graduation he also plans on leveraging his degree from Temple to become a teacher and dance instructor.
As for short-term goals, LeGette is hopeful he'll have the opportunity to travel with the Eagles to Glendale, Arizona, in February for the Super Bowl. "If we make it to the Super Bowl, fingers crossed, I will be cheering them on," he said. "I want to manifest it. I'm feeling good this year."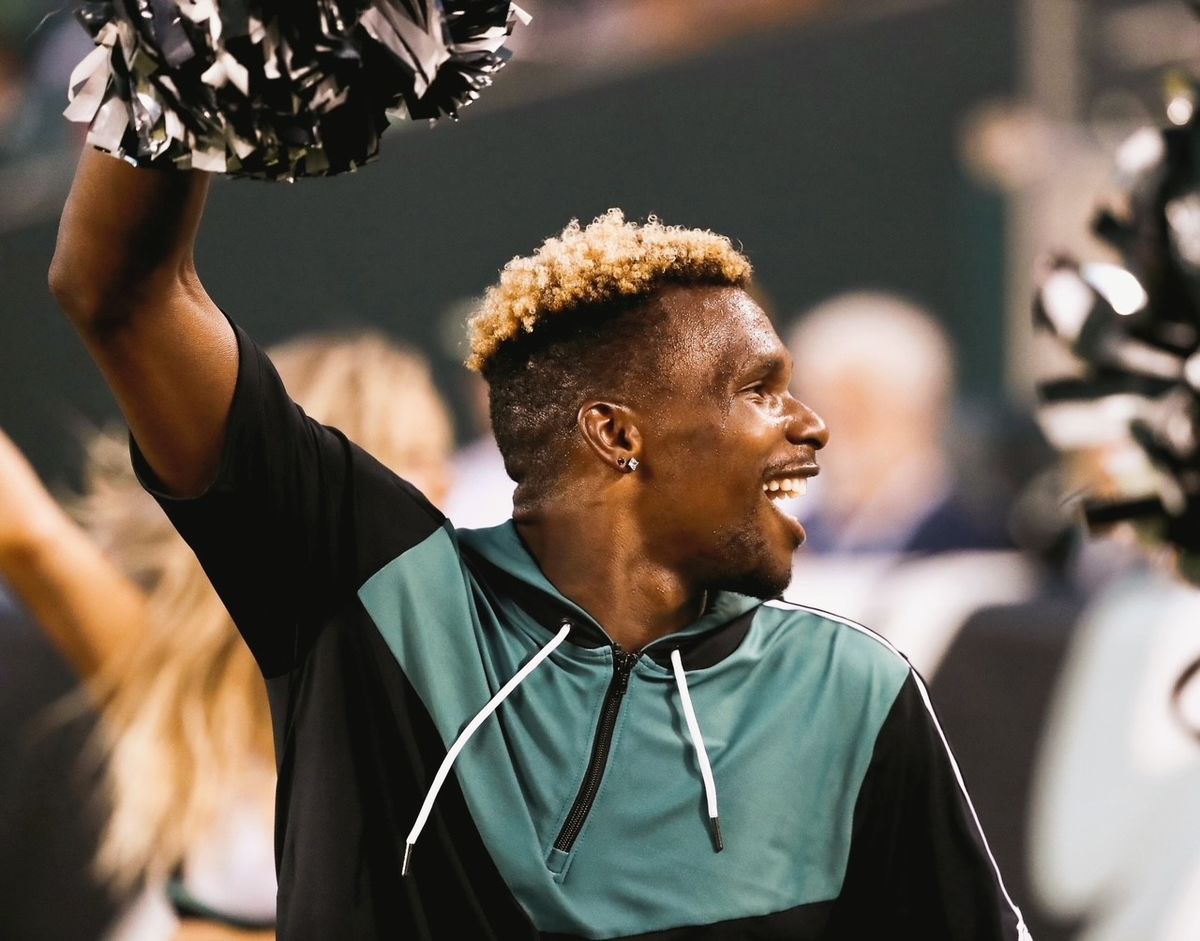 In addition to cheering for the Eagles and working at Maple Point Middle School, LeGette has also competed with the Temple gymnastics club. (Photography courtesy of @photog_lori)