Temple experts discuss the impact of a Phillies World Series from multiple angles
Four Temple researchers weigh in on superstitions, sports psychology, the economic impact of the Philadelphia Phillies in the 2022 World Series and the popularity of the team's "Dancing on My Own" anthem.
As the Phillies enter their first World Series since 2009, Philly sports fans are buzzing with excitement, celebrating and savoring every bit of the team's stunning Red October run. 
We checked in with four Temple experts to learn more about the social and economic impact of the Phillies playing in this year's Fall Classic, discussing everything from superstitions, economics, athletes' psychology and why it's significant that the Phillies chose "Dancing on My Own" as their playoff anthem.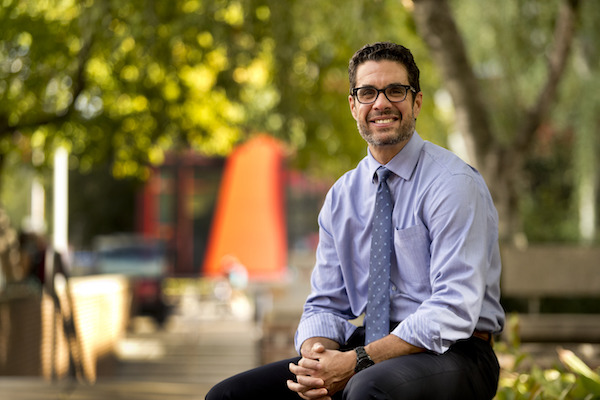 Jeremy Jordan is a professor and vice provost at the School of Sport, Tourism and Hospitality Management. His research focuses on the individual and community benefits of spectator and participant events, which includes the economic benefits of an event like the World Series. 
"The Phillies' participation in the World Series offers an opportunity to showcase Philadelphia as a destination that is of interest to tourists, while also changing the recent national narrative about Philadelphia that has been focused on crime. Local businesses, such as bars, restaurants and retail will benefit as they are likely to see an increase in business. Hotels are likely to see an increase in occupancy for the dates that the World Series will be played in Philadelphia—guests could be Phillies fans located in the region, as well as fans traveling from other locations, especially Houston. Residents of Philadelphia and the surrounding counties will experience a heightened degree of goodwill resulting from the Phillies continued success. Referred to as BIRGing (Basking in Reflected Glory), we associate ourselves with the success of the team and the opportunity to be part of a community of fans connected via the Phillies."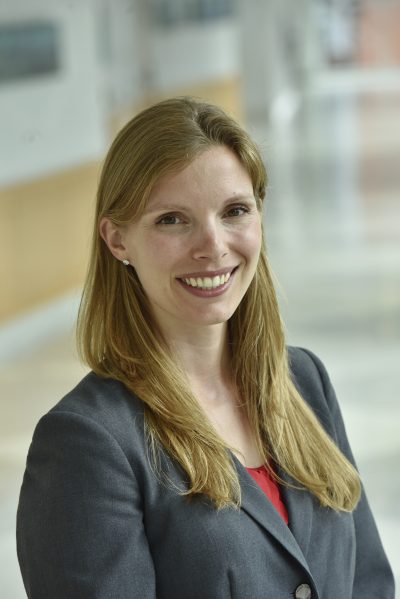 Crystal Reeck is an assistant professor at the Fox School of Business and the associate director of the Center for Applied Research in Decision Making. Her research investigates a number of topics, including self-control, emotion and emotion regulation, social processes, and choice architecture interventions. 
During times of tense competition such as the World Series, fans and players alike can turn to good luck charms or superstitions—turning hats inside out, wearing the same clothes during each game—to keep their team's momentum going. She explains the science of superstitions seen during the Phillies improbable run to the World Series.
"Most superstitions develop because people want to exert some control over an uncertain outcome. When you're a committed fan, you also want to do what you can to help your team. This combination can lead committed fans to develop rituals and superstitions to try to help ensure their team's success. These superstitions can help them cope with the emotional rollercoaster of being a devoted fan, provided they don't drive their friends and family crazy."
Reeck also remarks on how a successful team can positively impact just about everyone, even non-sport fans.
"Emotions are contagious, spreading through our communities and neighborhoods. Even something as simple as seeing another person smiling (or climbing a street pole!) can put us in a better mood. And these positive emotions can spill over into other areas. For example, reliving the Phillies' success during small talk can set a positive tone for the business meeting that follows," Reeck said.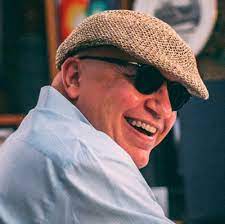 Scott Gratson is the director of undergraduate studies at Klein College of Media and Communication and director of the interdisciplinary communications program. His research interests include advocacy and argumentation, sexual identity studies, and urban and rhetorical analysis. Gratson explains how English singer Calum Scott's "Dancing on My Own" has become the theme song for the Phillies and why that is especially important given the song, which was originally performed by Swedish pop singer Robyn, is known to be a Pride anthem for the LGBTQIA+ community.
"['Dancing on My Own'] really came to encapsulate many of the feelings held by those of us within the LGBTQ community. An analysis of [Robyn's] body of work suggests the same—she sings about being misunderstood, and for so long we felt misunderstood, with no culture to mirror back what being queer, being outside really feels like. Making the decision to be inclusive of all fans in Philadelphia is a welcomed move. That kind of inclusion, whether it's through an inclusive event or a song, speaks wonders about the players' dedication to their fans."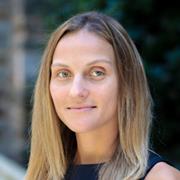 Ksenia Power is an assistant professor in the Department of Kinesiology in the College of Public Health. Her research interests include eating disorders and compulsive exercise in collegiate athletes, facilitation of post-graduation exercise adherence and sport commitment for NCAA athletes, and exercise promotion and adherence for adult and underserved populations. 
For most athletes, being in the spotlight generates an immense amount of pressure to perform at a high level. Power explains through the lens of sports psychology the immense pressure that athletes feel as they carry the weight of a passionate sports fanbase like Philadelphia on their shoulders.
"Philadelphia sports fans are extremely passionate about the peak performance of their favorite teams, including the Phillies. However, this overzealous passion always puts a significant amount of pressure on professional athletes to win at all times. Thus, professional athletes face sociocultural pressure from fans to win at all costs, which can result in increased levels of anxiety, decreased mental toughness and subsequent poor performance. Although they should remain passionate about their favorite teams' performance, Philly fans should demonstrate some restraint when it comes to criticism and recognize that these athletes are committed to doing their absolute best!"