Owls in the NFL are carrying on Temple's mission and spirit
Part of being Temple Made is giving back to our communities. Learn how these Owls in the NFL are doing just that.
After six months away, the NFL season is back. Twenty-four Owls are currently players on NFL teams to kick off the 2022 season, six of whom—including Robbie Anderson, Sean Chandler, Sam Franklin Jr., Matt Ioannidis, Colin Thompson and PJ Walker—now play for the Carolina Panthers under head coach Matt Rhule, who was the head coach for Temple Football during 2013–16. 
In addition, six NFL Owls participated in the NFL playoff games last year, including Daniel Archibong, EDU '20; Shaun Bradley, EDU '20; Dion Dawkins, CLA '17; Michael Dogbe, KLN '18; Tyler Matakevich, EDU '16; and Chris Myarick, FOX '18. And former Owl and NFL player Todd Bowles is in his first year as the head coach of the Tampa Bay Buccaneers.  
As Owls, giving back to our communities is an important part of who we are and what it means to be Temple Made. From the gridiron at Temple University to the playing fields of the NFL, these Owls are fulfilling the Temple mission through their commitment to giving back to communities that are most important to them.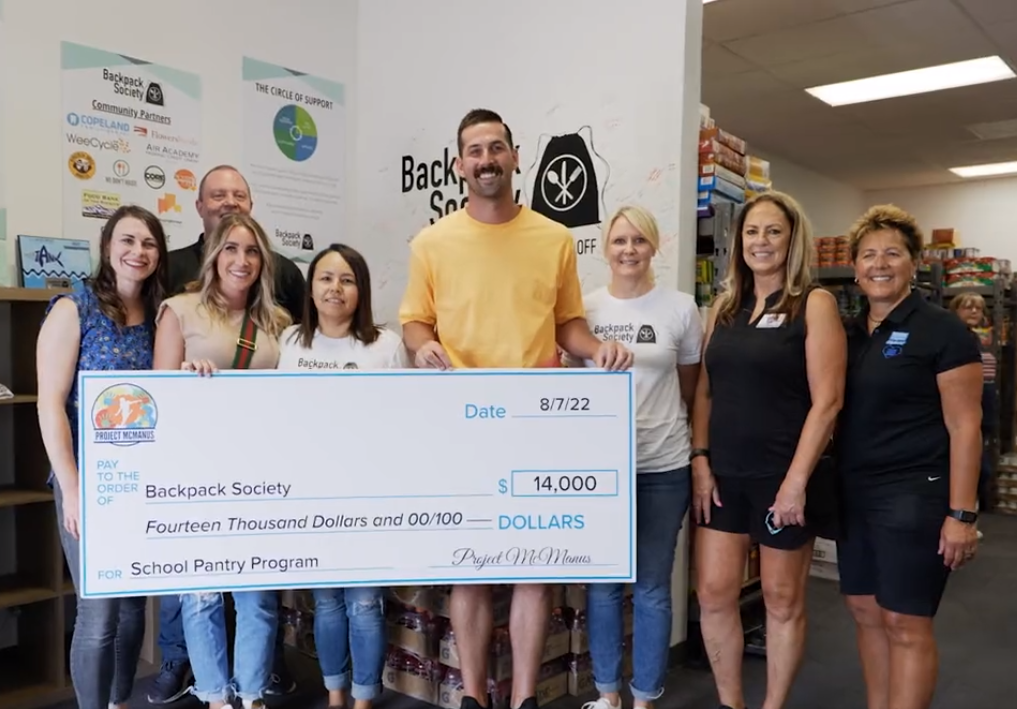 (Courtesy of Brandon McManus) 
Brandon McManus, CST '13, is a Super Bowl–winning placekicker for the Denver Broncos. In 2019, he started Project McManus, a clothing line that donates all proceeds to benefit underprivileged youth in Denver. This year, he and his wife Nadia partnered with the Backpack Society to hold a back-to-school supply event in which 100 backpacks filled with school supplies were donated to kids in Denver. He also partnered with King Soopers, a supermarket company, to stock up Backpack Society's School Pantry Program, donating $14,000 to tackle food insecurity in the communities. Last year, he was named the Week 15 NFLPA Community MVP after having donated more than $50,000 worth of resources for families in Denver during his 25 Days of Giving campaign. In 2019, he donated $25,000 for staff-inspired projects to the North Penn School District, which he graduated from in 2009. 

(Photo by Brian A. Pounds / Hearst Connecticut Media)
Tyler Matakevich, EDU '16, holds the Temple school record for most career tackles. Matakevich, a seven-year pro who plays linebacker for the Buffalo Bills, hosted his third football camp for over 100 kids in Grades 5–8 at St. Joseph's Dalling Field in Trumbull, Connecticut, in July.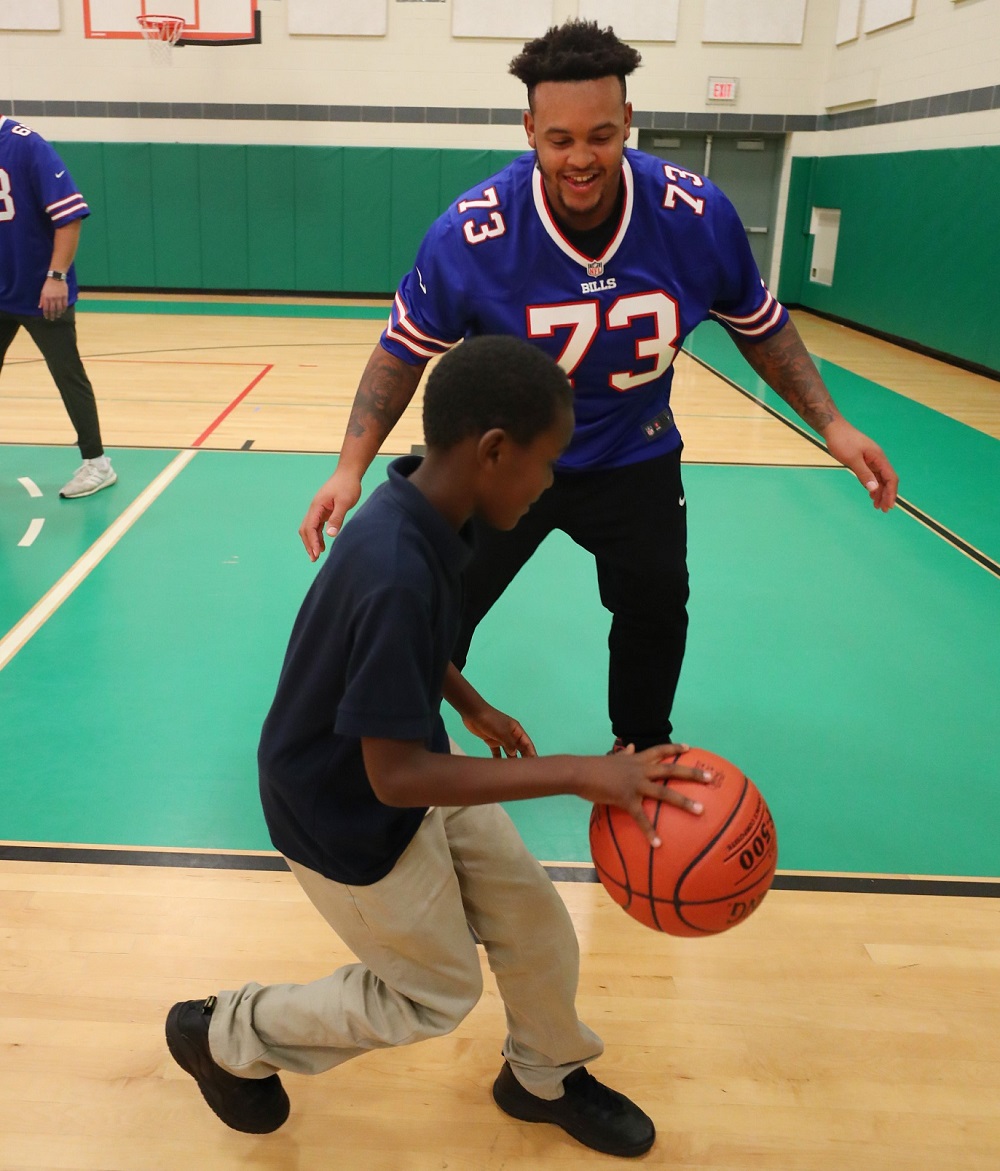 (Courtesy of Dion Dawkins and the Dion's Dreamer Foundation) 
Dion Dawkins, CLA '17, a starting left tackle for the Buffalo Bills, is entering his seventh NFL campaign, coming off a year in which he was selected to his first Pro Bowl. He founded Dion's Dreamers to provide mentorship and support to young men and women in a place of mental, financial or physical hardship in underserved communities. Last year, Dawkins pledged $100 toward his foundation, Dion's Dreamers, for every touchdown the Bills scored.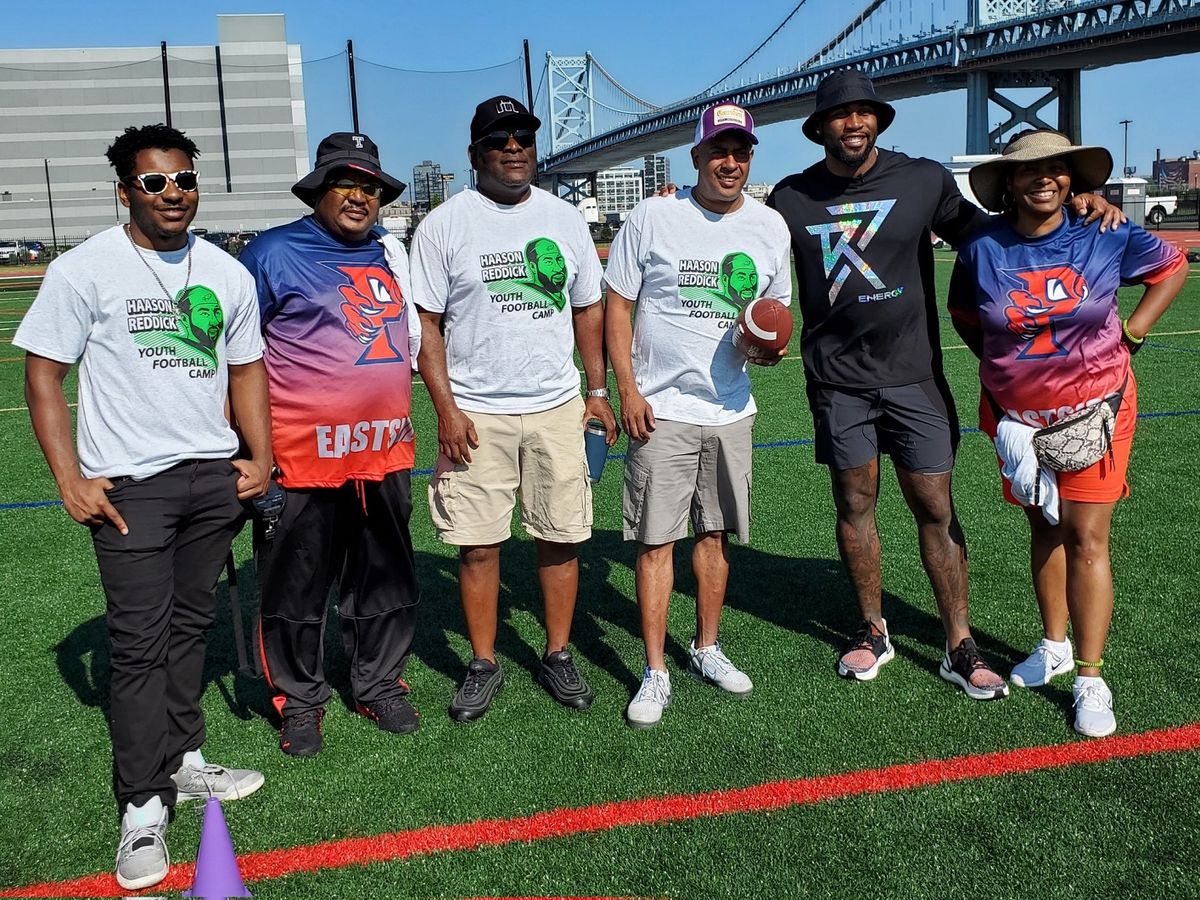 (Courtesy of Haason Reddick) 
Haason Reddick, CLA '17, is back to playing home football games at Lincoln Financial Field, just like he did as an Owl, after signing a three-year, $45 million contract with the hometown Philadelphia Eagles as a free agent in March. This year, Reddick hosted his first-ever free youth football camp at the Camden Athletic Complex in his hometown and donated $15,000 worth of toys to Camden students in 2021.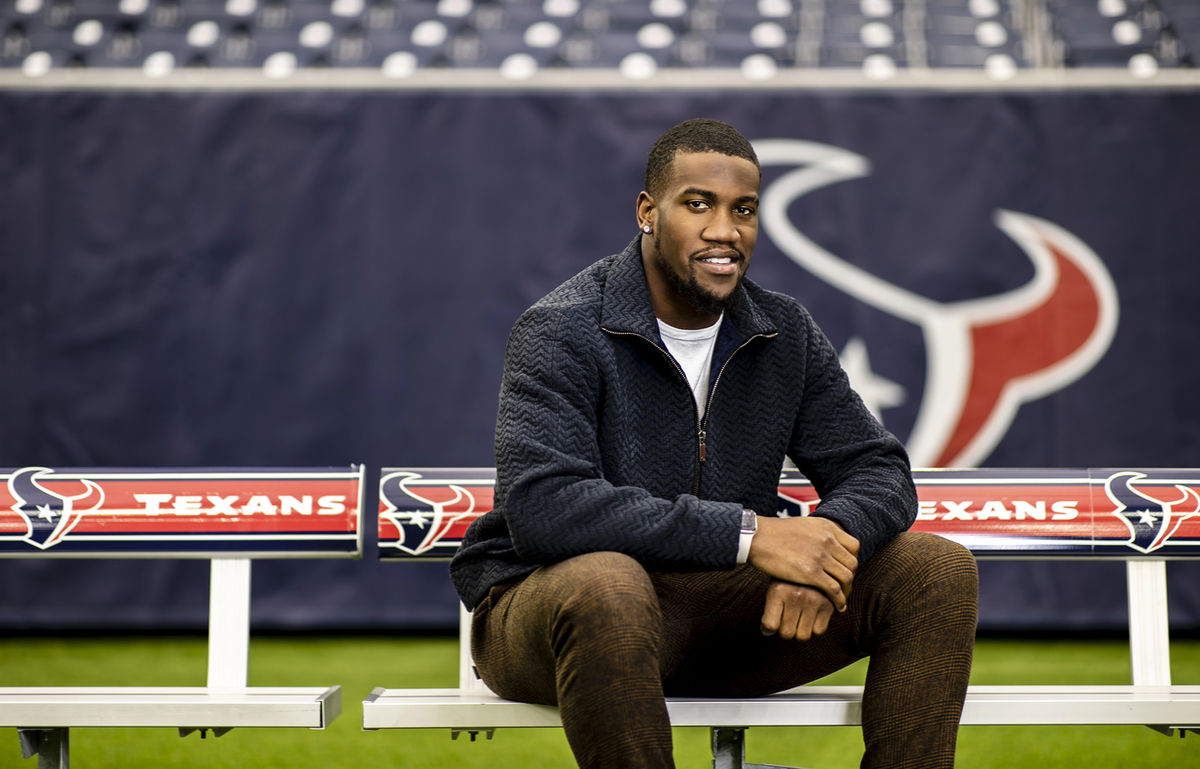 (Photo by Zach Tarrant) 
Jacob Martin, KLN '19, a defensive end who led the Owls in sacks during his tenure, found a new home in the NFL this offseason after signing a three-year, $15.5 million deal with the New York Jets. Last season, while playing with the Houston Texans, Martin developed a partnership with the Greater Houston Police Activities League and helped to foster discussions with teens about social justice and build relationships between youth and police officers. As an alumnus of Temple's Klein College of Media and Communication, he provided his expertise on sports journalism to the newly opened Claire Smith Center for Sports Media. 
(Photo by Zamani Feelings) 
Shaun Bradley, EDU '20, a linebacker for the Philadelphia Eagles, hosted his second annual free football camp for over 420 kids between the ages of 7 and 18 at Rancocas Valley Regional High School in his hometown community of Mount Holly, New Jersey. He is also on the council for the Eagles' End Philly Gun Violence campaign in which players on the team donate funds to combat gun violence at the community level in Philadelphia.