Kornberg School of Dentistry alum joins Temple University's Board of Trustees
Two-time Temple alum and area orthodontist Kellyn Hodges was introduced as a newly appointed commonwealth trustee at the board's meeting on Jan. 31.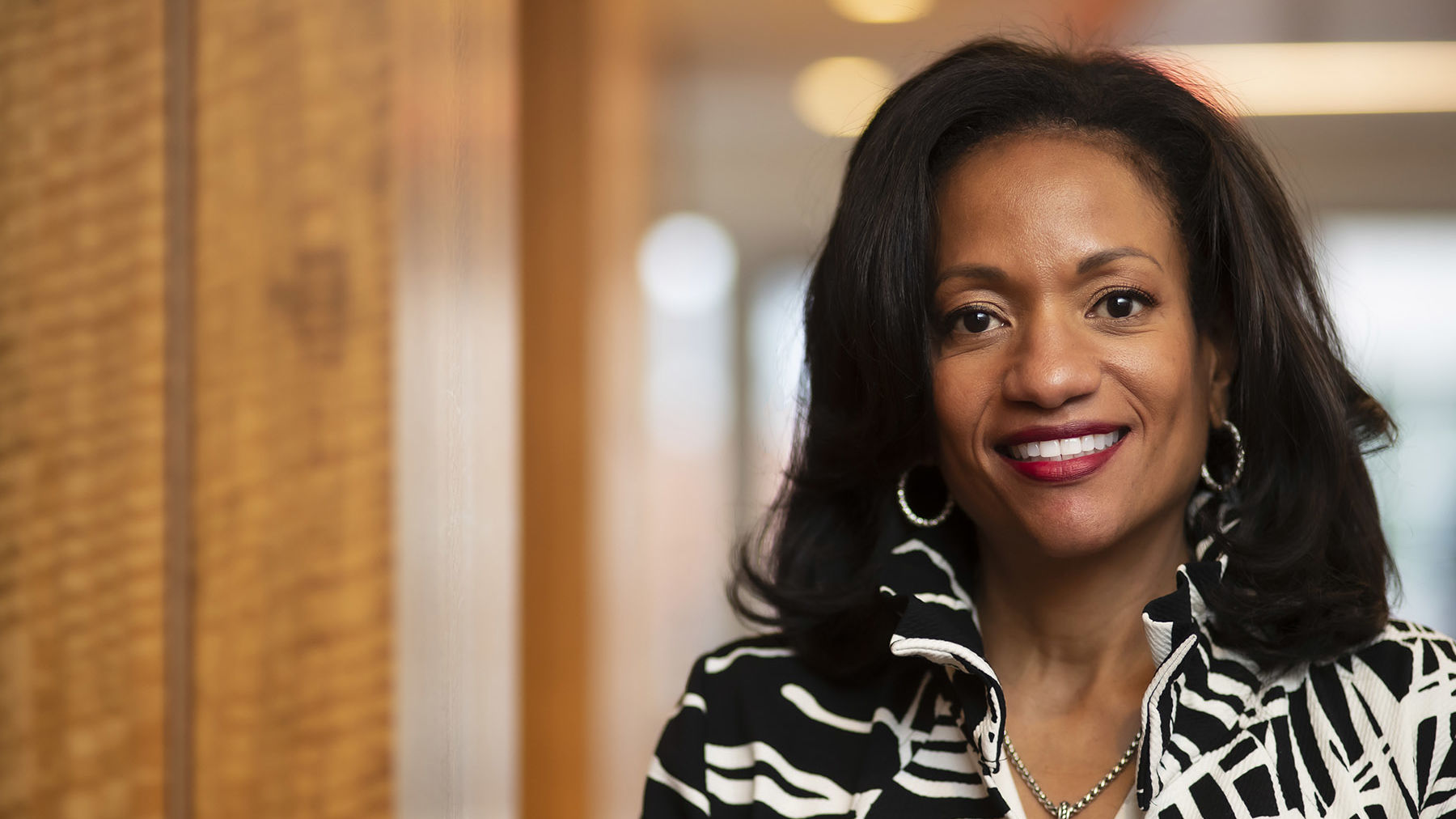 Two-time Kornberg School of Dentistry alum Kellyn Hodges was introduced as a newly appointed member of the Temple University Board of Trustees (BOT) during the board's most recent meeting on Tuesday, Jan. 31. Her appointment on the board fills a seat that has been vacant since the passing of former Trustee Ron Donatucci. 
A native of Philadelphia, Hodges received both her doctorate in dental medicine and master's degree in orthodontics at the Kornberg School. A graduate of Philadelphia High School for Girls, Hodges pursued an undergraduate education at Howard University, where she graduated Phi Beta Kappa and valedictorian of their chemistry department in 1988. 
"We are immensely excited to add someone of Kellyn's caliber to the Temple Board of Trustees," said BOT Chair Mitch Morgan. "She is twice Temple Made but more importantly than that, her career path and her commitment to service represent the core values that guide this institution. She will be a tremendous addition." 
"I am honored for this opportunity to return to Temple University to serve on its Board of Trustees. Temple has meant so much to me, as it provided me with the foundation to start my career and build my career. I am eager to give back, and I look forward to collaborating with both President Wingard and my new Board of Trustees colleagues help guide this institution moving forward," Hodges said. 
Hodges is the owner of the multifacility orthodontics practice Kellyn Hodges Orthodontics, which operates offices in Bala Cynwyd, Bensalem and Montgomeryville. She also serves as an orthodontic consultant to various Employee Retirement Income Security Act (ERISA) funds and unions in the area where she helps to oversee and review the orthodontic cases of other orthodontists and also assist in recommending appropriate treatments for patients. 
Hodges is committed to both service and charity. She regularly teaches and speaks at churches and in the community about self-improvement and empowerment. She also volunteers with a number of civic organizations and has spent time building wells for desolate villages in Africa.