As 'Succession' nears its end, who will become the next CEO of Waystar Royco?
Fox School of Business faculty member and former Glenmede Trust Company Vice President Cindy Axelrod examines each member of the Roy family and weighs in on who would make the best successor in HBO's Emmy-winning drama.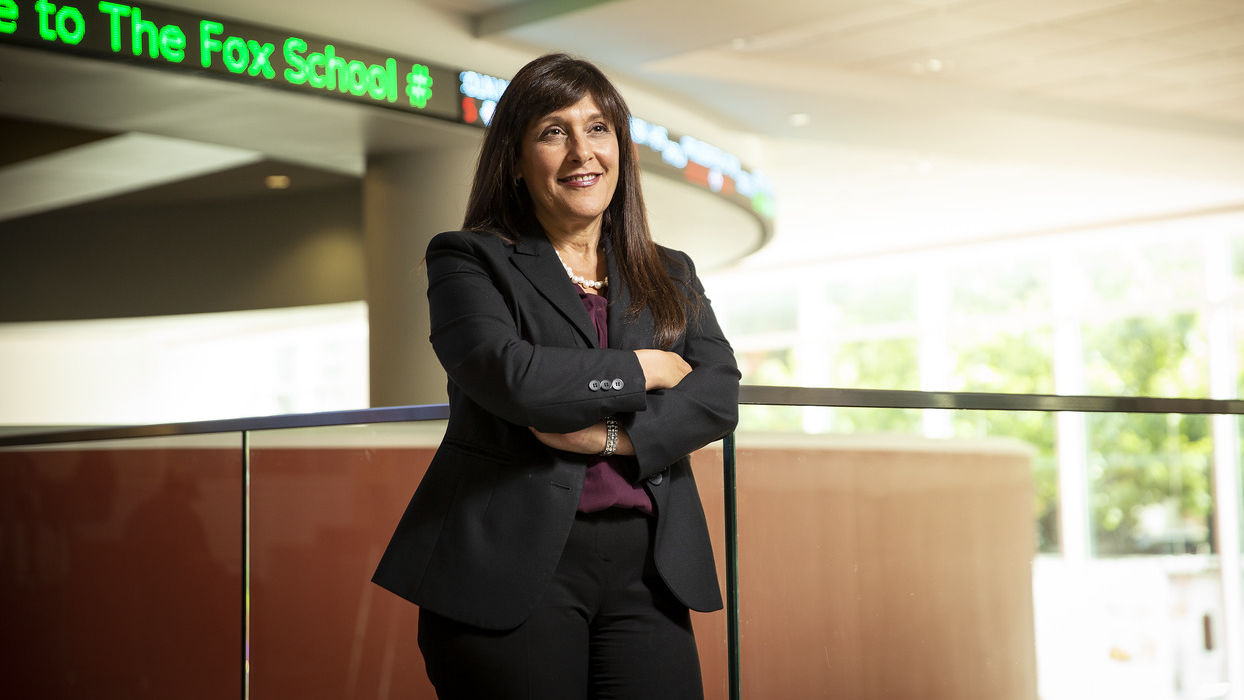 (Author's note: The following piece contains spoilers for the HBO series Succession.) 
This weekend, HBO's hit series Succession will air its series finale. Now in its fourth season, the show centers on the family-owned media conglomerate, Waystar RoyCo. In the series, four siblings and a nephew jockey to gain control of the company from the family's patriarch, Logan Roy.  
With the show's finale on the horizon, one pressing question looms: Which family member will win the cut throat competition to take over the company?  
Cindy Axelrod is an associate professor and deputy finance department chair at Temple's Fox School of Business, where her courses focus on investment analysis and financial planning. Prior to joining the Temple faculty, she previously worked at Glenmede Trust Company as a vice president and securities analyst, focusing on consumer staple and healthcare stocks.     
Given her professional background, Axelrod immediately became a fan of Succession. 
"I was so drawn into it, and so fascinated by the family dynamics. There is a huge difference between how someone who is self-made views money versus someone who is born into it, and we see that with Logan Roy, who is self-made, and his children," she said. "The show really marries a lot of what I work on at the Fox School of Business as it relates to wealth management and financial planning. Succession planning of a family business is so important and sadly, Logan Roy really didn't do much succession planning for his firm."  
In advance of the final episode of the series, Temple Now caught up with Axelrod to gain her insights into who would have actually made for the best successor. Here, she opines on all of the candidates, analyzing why they would or would not be equipped to take over the family business.  
Connor Roy: Of all of them, he's probably the least qualified. He was essentially born with a silver spoon in his mouth, has no real business experience and therefore, the idea of him taking over the family business is not a possibility. This, coupled with his lack of political experience makes his bid for the presidency a non-starter too. When you look at all of the Roy children and consider their chances to be the successor, Connor is the easiest one to put a big red X through. There's no way he could ever do it.   
Greg Roy: I have to give him some credit. As a cousin to the family, he's smart enough to know where his bread is buttered. He recognizes that there is money to be made and a lifestyle that can be maintained through his association with the Roy family. But I really don't think Greg has any business skill whatsoever, so it's just not really feasible. So that then leaves us with the three others, which is where the real debate begins.  
Kendall Roy: Honestly, if it weren't for his baggage, my choice would be Kendall. He's the voice of reason, and for the most part, he thinks things through. He's not as emotional or as impulsive as his siblings, and he has some business skill. He has also been groomed by Logan. But, Kendall has two big demons. First, he has an addiction problem, but beyond that, he also murdered someone.  
From a leadership standpoint, you just can't have a drug addict and a murderer running a company. It's very unlikely that this could be kept secret, and morally it shouldn't. So because of all of this, I just cannot go with Kendall. But if it were not for all of the baggage, I think he probably would be the best choice.  
Roman Roy: Roman is certainly entertaining. He's like the playboy brother who loves all the aspects of being wealthy. But here's the problem with running a company. You actually have to work for it, and would Roman be willing to do that? Has he ever worked a day in his life, or does he just like the nice suits and nice things that come from having money? He is very impulsive and makes very emotional decisions, with little to no thought about the ramifications. That's not CEO material at all.  
Beyond that, there are also some unsavory things out there with him. There have been some inappropriate things that he's done and inappropriate pictures that he has sent to corporate counsel, and who is to say that those could not leak? The internet is forever and anything that you put out there stays there forever. That's a lot of risk for a company to take on, and that makes him a poor choice here, too.  
Siobhan Roy: I really like Shiv. That might be tied to the fact that like her, I am a woman and have worked in male-dominated industries like investment management and academia. She's had some work experience, and she's politically savvy, and thinks on her feet. She knows how to handle things.   
But at the end of the day, Shiv is all about herself. She's always asking, "What's in it for me?" And of course, everyone is interested in that when they're working to make a business, especially a family business, work. Still, Shiv just doesn't play nice in the sandbox. However, I think she has really good instincts, so I'd like to think she could become the next CEO of Waystar Royco. The key would be ensuring that she has a good team behind her because if it's ever going to work, she has to learn to play nice in the sandbox.