Remembering Charles L. Blockson
The curator emeritus of the Charles L. Blockson Afro-American Collection at Temple University is remembered for his passion for collecting items related to the global Black experience.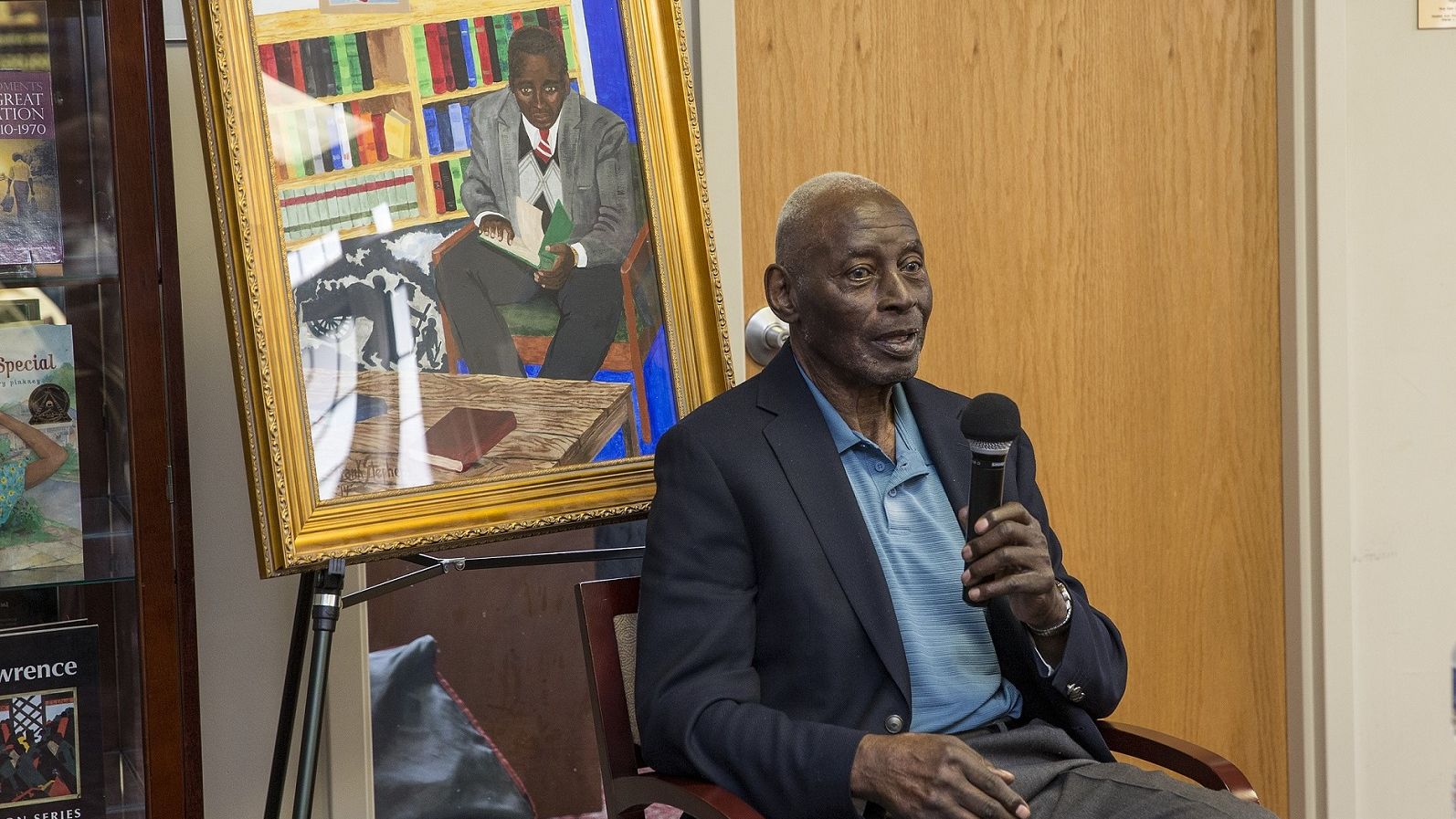 Charles L. Blockson, the curator emeritus of the Charles L. Blockson Afro-American Collection at Temple University, passed away Wednesday, June 14, at his home. He was 89. 
Blockson is remembered as the architect behind one of the most prestigious collections of African American artifacts in the U.S. Located inside Sullivan Hall, the Charles L. Blockson Afro-American Collection houses more than 700,000 items relating to the global Black experience, and its extensive catalog dates from 1581 to the present. 
"Charles Blockson spent a lifetime collecting the most precious African American artifacts, and in 1984 he donated that collection to Temple University, providing an enriching campus experience not only for our students, faculty and staff, but also for the Philadelphia community and beyond," said acting President JoAnne Epps. "He was a kind soul, devoted to preserving and recording America's history. He will be missed, but his legacy will forever live on through Temple's Charles L. Blockson Afro-American Collection, one of Temple's jewels and a hallmark of this institution." 
An accomplished bibliophile and author, Blockson's passion for collecting started at a young age, and its origins can be traced back to an experience that he had while attending elementary school in the Norristown area. There, a fourth-grade substitute teacher, a white woman, informed Blockson that individuals who look like him have no history, and that they were born to serve white people. Blockson went home and told his parents, who made sure that he was introduced to Negro literature, The Philadelphia Tribune, other local black newspapers, the Crisis and Negro Digest magazines, as well as the work of prominent African American men and women. 
This sparked a passion in Blockson that he continued to pursue throughout his life.  
Blockson once said, "My main goal in life is to build a good library of Black history—knowledge is a form of Black power and this is my part in it." It's safe to say that he accomplished his goal. 
"Mr. Blockson is well-respected because of his passion for collecting, preserving and disseminating the histories of people of African descent," said Diane Turner, curator of Temple's Blockson Collection. "His collections make accessible rich and diverse stories about their histories and cultures. He has been a great influence on numerous scholars, students and people of all nationalities. In honor of Mr. Blockson, we in the Charles L. Blockson Afro-American Collection will continue to promote his legacy through hard work and dedication because we love him." 
Since being donated to Temple in 1984, The Blockson Collection has served as a resource for both the Temple and North Philadelphia communities. It is especially significant for students and faculty members in the Department of Africology and African American Studies, which is one of the oldest in the U.S. and the first to offer a doctoral program in 1988. 
"No African American that I can recall has ever had an impact on the genealogical study of African people as Charles Blockson did. Using his vast knowledge and his family background as a platform, he tremendously advanced our understanding of contemporary African history," said Molefi Kete Asante, professor in the Department of Africology and African American Studies. 
"Blockson was a man who hunted in the forest of knowledge, and the books that he discovered became trophies that did not sit on shelves but instead actively energized an entire population," Asante said. "He is, in my judgement, one of Temple's most legendary figures. He was also, for me, a personal friend, a mentor, and a fighter for justice. He hated racism, and he was determined to ensure that all humans recognize the African source of information and knowledge. I loved him, the community loved him and he will surely missed." 
The Blockson Collection, which is part of Temple University Libraries, is open daily, from 9 a.m. to 5 p.m., to the general public. Some of the materials Blockson acquired during his life that are part of the collection include books, manuscripts, sheet music, pamphlets, journals, newspapers, broadsides, posters, photographs and rare ephemera. 
"Charles Blockson's commitment to collecting and creating broad public knowledge of African American history and culture leaves an extraordinary legacy for Temple, one that it will be our privilege to steward so that future generations of our students and faculty will have access to the rich collections he assembled over the course of his life. We are forever in his debt," said Joe Lucia, dean of Temple University Libraries. 
"The Temple family, Philadelphia community and people around the world are indebted to Charles Blockson for his unrelenting pursuit of the Black narrative and all of its historical significance," added Valerie Harrison, vice president for diversity, equity and inclusion. "His work will have an enduring impact on us all, and I believe we're all the better for it." 
Blockson is survived by his daughter, Noelle P. Blockson; his siblings, Betty Thompson, Caroline Caulker, Gertrude Poage and James Blockson; and many nieces, nephews, cousins, godchildren, dear friends and associates. Learn more about Blockson and his legacy in this obituary. 
Information regarding a commemoration for Blockson will be provided at a future date. Those who would like to make a gift in Blockson's honor may do so by contributing to The Charles L. Blockson Afro-American Collection Endowment.