Posted
September 14, 2023
Temple raises $100 million-plus for fourth straight year
In total, gifts made to the university during fiscal year 2023 reached $127,841,145, which represents a $13 million increase from the previous year.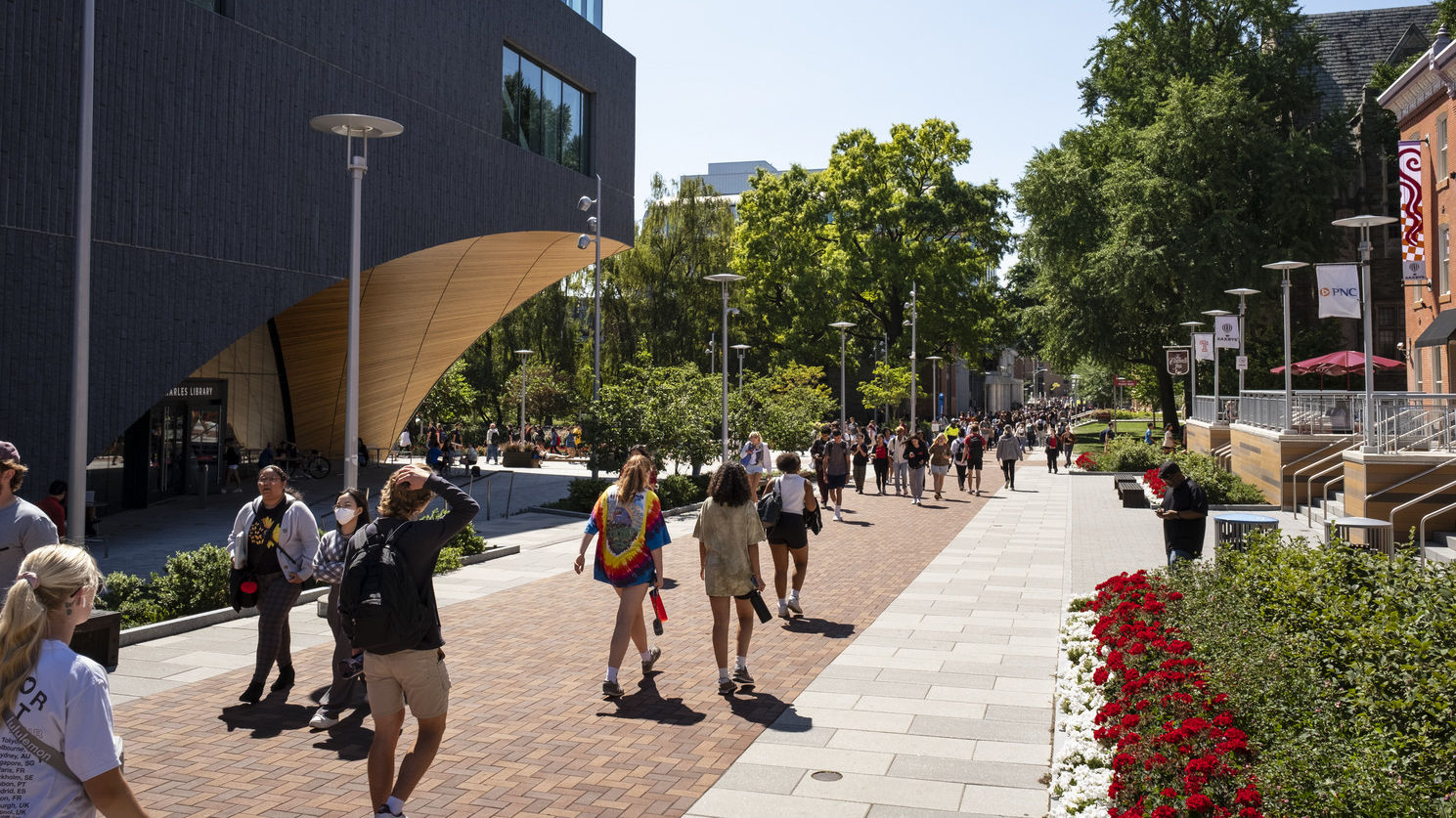 When JoAnne Epps was named Temple University's acting president in April 2023, she identified enrollment as one of her key priorities moving forward. 
For enrollment to remain strong, it is important that young people, those regionally, nationally and internationally, continue to have access to the high-quality, student-centered education that defines this institution. One of the best ways to accomplish this is through scholarships, which is what makes the university's recent fundraising success all the more exciting. 
For the fourth consecutive fiscal year, donations to Temple University exceeded $100 million. In total, gifts made to the university during fiscal year 2023 reached $127,841,145, which represents a $13 million increase from the previous year. It is also the most gifts ever raised by the university during one single fiscal year. 
Student support continues to be Temple's largest area of contribution. Almost $40 million was raised in FY23 for student awards, scholarships and fellowships, which help reduce the cost of attendance and increase access to a Temple education. 
"It is immensely gratifying to see so much continued support for Temple and its mission. There is no shortage of great causes out there, so the significance of someone choosing to donate to Temple University is not lost on me," Epps said. "Our fundraising efforts have reached historic heights for four straight years now, and a significant portion of these funds go directly to support our students. This is key in continuing to support Temple's mission of access and to provide transformational opportunities for our students." 
Temple welcomed more than 3,800 first-time donors during this past year. A good portion of this support came during Temple's two signature giving initiatives, Giving TUesday and Temple Toast. In total, more than $845,000 was raised between those two giving days. This year's Giving TUesday will be held on Nov. 28, 2023. 
Large gifts and grants   
In total, the university received 17 commitments of $1 million or more in fiscal year 2023. One gift that will directly benefit students comes from the estate of Jeanne Zweig, FOX '53, which created an endowed fund of $10.9 million to help students with physical disabilities pursue education and earn their degrees. The fund will generate approximately $450,000 every year in perpetuity to benefit Jeanne Zweig scholarship recipients.  
This new endowed fund is just one of many that were recently introduced. During this past fiscal year, a total of 57 new endowed funds were also established. Endowed funds address immediate needs at Temple and generate indefinite support for students, faculty and programs.   
Students and faculty members within the School of Social Work will soon have a new space to conduct research related to autism thanks to the generosity of Christopher M. Barnett, CLA '10. The new autism lab will be used to conduct autism research, offer diagnostic services and train students to build the necessary workforces to not only meet the current needs of the autistic community but to reach out and make a difference for the general public. 
For years, College of Liberal Arts faculty member Kathy Hirsh-Pasek and her research have been leading the charge in terms of illustrating the value of playful learning. The impact of her work will only continue to grow as she and her team received a five-year, $19.98 million grant from the LEGO Foundation to introduce playful and deeper learning to the classroom in four different states. 
Leonard Barrack '68 has furthered his legacy of leadership at Temple Law School by establishing the Leonard Barrack '68 Chair in Law. The Barrack Chair will support the work of a faculty member "with an exemplary record of outstanding performance in teaching, scholarship and service" who works at the intersection of bias and the law. 
A new $875,000 grant from the William Penn Foundation will further support Temple Education Scholars (TES) program at the College of Education and Human Development. Support from this three-year grant will expand the cohort from 15 scholars to 20 and allow for the addition of a new, full-time TES staff member who can support the program. 
The Tyler School of Art and Architecture will soon have a new residency program. A $200,000 gift from Native American artist Edgar Heap of Birds, MFA '79, will see an exhibition space within its public gallery named in his honor and create an artist's residency program focused on Native Americans in North America. 
A $380,000 gift from Desimont Alston, BYR '74, has established The Edgar Ortenberg Bowed String Instrument Scholarship, which has been named in honor of Alston's former mentor, friend and teacher. The scholarship will provide financial assistance to Boyer students with demonstrated financial need.   
"Growing philanthropic support is about more than money. It's a testament to the passion our community has for the work Temple does to ensure opportunity for future generations of students. It also signals to the world that great things happen here. Our alumni are proud, our donors recognize the opportunity an investment in Temple represents and our community values the impact we make," said Mary Burke, vice president for institutional advancement. 
Fallen Heroes Fund   
Last year, Temple University Police Sergeant Christopher David Fitzgerald tragically lost his life while protecting this community. His brave sacrifice will never be forgotten, and he will always be Temple's hero. 
Hundreds of students, faculty, staff and members of the Temple community have come together to mourn and honor his life. More than $485,000 has been raised for the new Temple University Fallen Heroes Fund.  
Temple Health   
Donors continued to support the Lewis Katz School of Medicine, Temple University Hospital and Fox Chase Cancer Center during the past fiscal year, as well. In total, more than $51 million was raised for the entire Temple Health enterprise. 
Included in this was more than $10 million in support for Katz School of Medicine scholarships and fellowships. One of the key highlights of these gifts was a $6.5 million donation from the late Joe Torg, MED '61, the Temple Made father of sports medicine.   
In terms of gifts received, the Fox Chase Cancer Center had its most productive year ever. The cancer center received a total of $23.9 million from 11,000 donors, more than one-third (4,053) of Fox Chase donors made their first gift. 
A $2.5 million gift will establish the Richard Laylord Evans and Dorothy L. Evans Foundation Endowed Chair in Medicine. This will aid in the recruitment, retainment and reward of superior faculty leaders in the Department of Medicine. 
The Acres of Diamonds Gala continues to be a popular draw, as well. Temple Health welcomed more than 1,000 guests to Citizens Bank Park in May to celebrate the reimagined Acres of Diamonds Gala in partnership with the Philadelphia Phillies. Funds raised during the event will support investments in vital, lifesaving work across Temple Health's campuses, in the community and throughout the region.   
For a full recap of Temple's record-breaking fundraising year and to learn how you can participate in Temple's efforts this year, visit FY23 Year in Review.