Posted
September 29, 2023
Celebrating the life of President JoAnne A. Epps
The Temple community gathered on Sept. 29, 2023, to remember the life of President JoAnne A. Epps.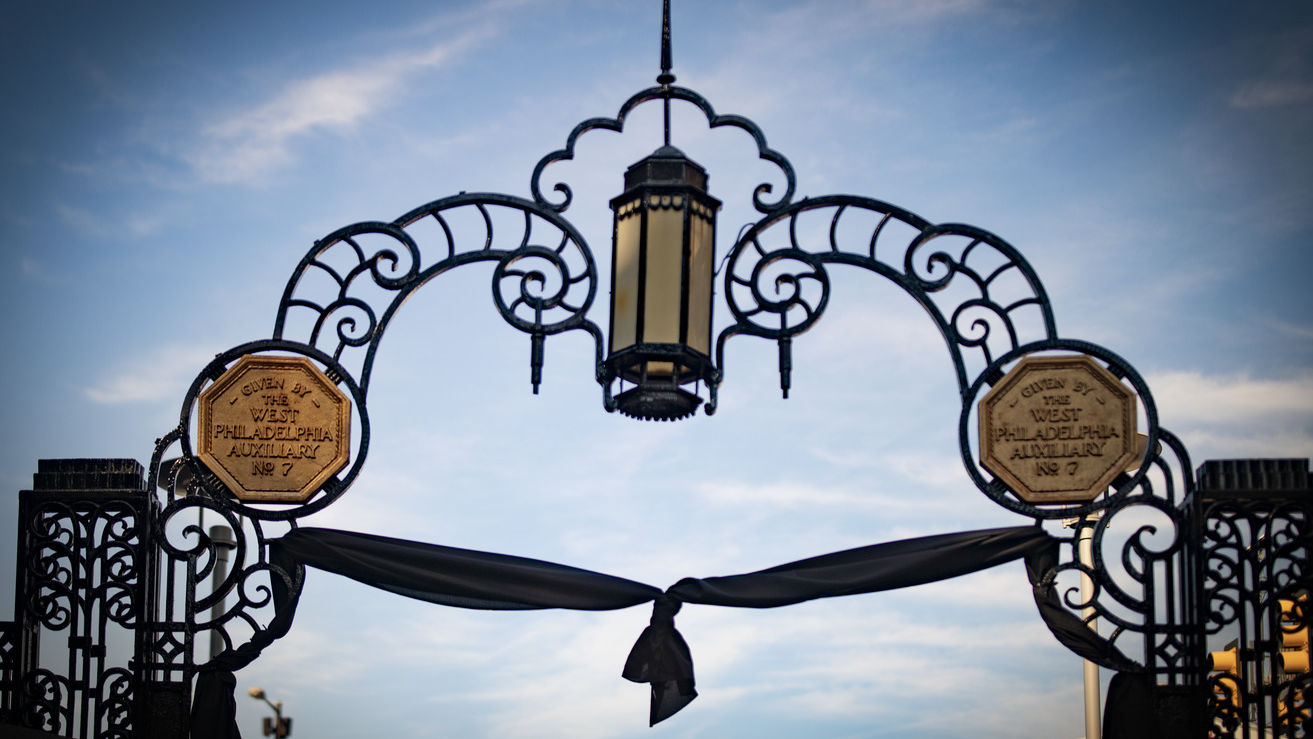 More than a thousand people gathered on Sept. 29 at Temple University's Liacouras Center to celebrate the life and legacy of President JoAnne A. Epps. 
Epps, who passed away suddenly on Sept. 19, had stepped into a temporary role as Temple's president in April 2023 to help guide the university while it searched for a permanent president. Previously, she had served in leadership roles that included dean of the Beasley School of Law, senior advisor to the president, and executive vice president and provost of Temple University. 
In the nearly 40 years she worked at Temple, Epps was known as a passionate advocate for educational access and affordability. In all aspects of her work, she placed an emphasis on taking a student-focused approach. The legacy she leaves behind is that of a brilliant, kind and thoughtful leader who represented the very best parts of Temple. 
She dedicated herself tirelessly to Temple. She gave even more of herself to her students, including long after we had graduated.
-- Danielle Banks, CLA '89, LAW '93
During the Celebration of Life ceremony, family, friends and colleagues shared the ways in which Epps enriched their lives, careers and communities. Despite the wide variety of speakers who shared stories from different facets of Epps' life, there was a clear throughline in all their words: Epps was a warm and generous person who dedicated her life to uplifting others. 
"She would tell the first-year law students at Temple that their job was to make the world a better place," President Richard Englert recalled. He said Epps was the embodiment of this advice. "She leaves a legacy of fairness and genuine respect for all of God's children and the beautiful diversity of mankind. Her legacy is also one of hope and optimism."  
Mitchell Morgan, chair of Temple's Board of Trustees, welcomed attendees by saying, "Today we are together, and we are unified as we celebrate JoAnne's life. I think she would love that."  
Other speakers included Epps' friends Tracy Davidson, KLN '05; Donna Lamborne; Marylouise "Weegie" Esten; Elmer Smith, KLN; Pete McDaniel and Roberta Liebenberg; Epp's cousin Donal E.C. Jackson; Danielle Banks, CLA '89, LAW '93; Carlton L. Johnson, LAW '84; and Joe H. Tucker Jr., LAW '89. There were also video statements from Pennsylvania Governor Josh Shapiro and Robert Reinstein, dean emeritus of the Beasley School of Law. 
"JoAnne would make a fuss over you but didn't expect the same in return. When you were her guest, it was all about you," said Smith, a longtime friend of Epps and her husband, L. Harrison Jay. Smith described Epps as a "lioness" in the way she took care of the people she loved. He spoke about the challenges she faced in her career as a Black woman lawyer who felt a responsibility to clear a path for those following behind her.  
"I can only imagine the barriers she had to break through in order to find herself in the salons of power," he said. "And when she got there, she wasn't just in the room, she was wielding the gavel." 
Another friend, Roberta Liebenberg, shared that Epps, early in her career, would comment on the fact that she almost never saw a lawyer that looked like her and that made her committed to guiding others like her. Liebenberg shared a story about an acceptance speech Epps gave when she received an award—one of the hundreds she received in her lifetime—celebrating her accomplishments as a lawyer. "She talked about fighting to ensure that all young people, regardless of their ZIP code could have access to a quality education," she said. 
Later in the ceremony, three alumni from Temple's Beasley School of Law attested to the impact Epps' support and guidance had on their careers. Banks, Johnson and Tucker explained that having a calm and kind guiding hand who looked like them meant the world to them. "She made us feel like we were her favorite children, a sentiment that we later learned was shared by many," Banks said. She added that despite Epps' busy schedule, Epps always made time to show each of her mentees that they were special and valued.  
"She dedicated herself tirelessly to Temple," said Banks. "She gave even more of herself to her students, including long after we had graduated."