Meet the negotiating team
The negotiating team, comprising labor and employment professionals, and faculty members with decades of experience at Temple, has the requisite skills and expertise to address the issues on the table.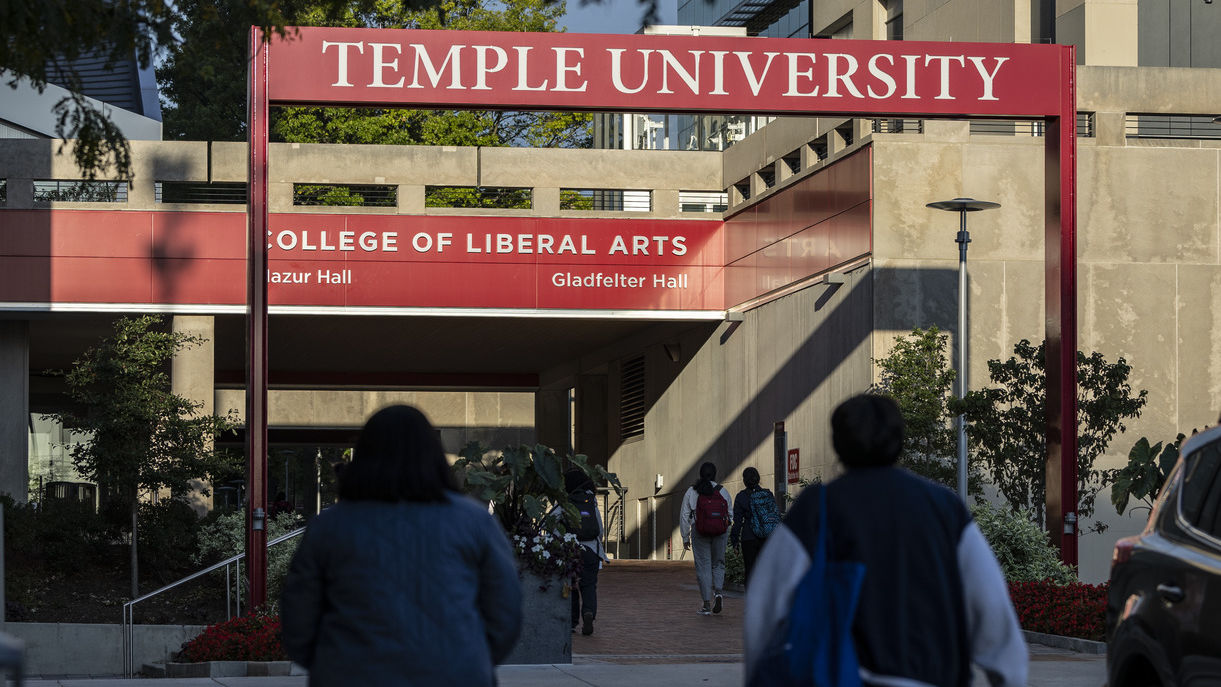 The team representing the university in negotiations with Temple Association of University Professionals (TAUP) has been in place since spring 2023, and is charged with resolving a wide range of issues, including wages, working conditions, benefits and job security. The team's guiding principle is to balance the needs of the university and the faculty for the benefit of students and the entire Temple community.
Who's Around the Table  
The negotiating team, comprising labor and employment professionals, and faculty members with decades of experience at Temple, has the requisite skills and expertise to address the issues on the table.
The university's negotiating team includes 
Richard Deeg, dean of the College of Liberal Arts. Prior to his role as dean, Deeg served as a professor of political science and was a member of TAUP for 25 years;
Keya Sadeghipour, dean of the College of Engineering. Dean Sadeghipour has been in his current role for 20 years and, although he has never been a member of TAUP, this is his third time participating in negotiations with the union;
Monica Washington, assistant vice president of labor and employee relations. Since 2005, Monica has served as chief negotiator with all 11 bargaining units at Temple; 
Sharon Boyle, vice president of human resources. Sharon has been at Temple since 1997, beginning in an entry-level role in labor relations, and has led the HR function since 2012; and 
Jessica Meller, associate university counsel, labor and employment. Jessica joined Temple in May of this year, but handled several negotiations in her previous role at Rutgers University.
Shared Interests
What's most important to the negotiating team is to maintain amicable relationships with the union to work together toward a resolution. 
"Despite public perception, union negotiations don't have to be dramatic or contentious. We find they are usually collaborative," said Boyle. "It takes listening, understanding and considering the overall impact of what the changes might be. Then we can all move forward without any unanticipated negative consequences."
One of the most important considerations is how to allocate the university's budget. Temple's operating budget is supported largely by student tuition, so the negotiating team considers itself stewards of those funds. 
"Our team looks at all the economic terms that we will pay for out of our budgets. We have to ask, how much is this going to cost us? And more importantly, how much will this cost students?" said Deeg. "We have to find the right balance between recognizing and rewarding faculty for their work, and then turning around and asking the students to pay. For many students, tuition is hard to pay. A few hundred dollars could be the difference in being able to attend Temple."
The negotiating team also exists to clarify various aspects of the process, communicate the rules and reduce misunderstandings. That is especially important when it comes to the legal implications in order to represent and protect all interests.
"As an attorney for Temple, I weigh in regarding the potential legal implications of the proposals the university will make and the union makes," said Meller. "I also provide advice regarding how certain proposals may conflict with or impact university policies, the employee manual, and other things that may not be evident to some members of the negotiating team and the bargaining unit."  
It's More Than Just Bargaining
The negotiating team not only has combined decades of experience at Temple, but also has personal connections to the student body. Washington's cousin and goddaughter are currently studying at Temple, as is Meller's sister.  
"What we do directly impacts the current and future Temple. We want to set our students up for success," said Washington, also a Temple alum. "We know that Temple will be around after we leave, and we want to leave the university in a healthy space, fiscally, relationship wise, etc."
Many of the members know firsthand the impacts of failed union negotiations, particularly Dean Sadeghipour.
"When I first came to Temple, the faculty went on strike," said Sadeghipour. "I was an assistant professor from England. I didn't cross the picket line, and I lost four weeks' salary. Remember, we are faculty. We understand the union and what they want."
Reaching a Successful Outcome
Every negotiation is different, but one thing remains the same: Neither party walks away from the table with everything they want. But success happens when all parties get what they need.
"Success happens when we've all made compromises that we can live with," said Boyle. "You want to have a contract that you are able to execute, and one that doesn't cause more problems than when you started."