Why you won't want to miss Philly's historic November election
While this November's election doesn't feature presidential or midterm races, Philadelphia voters will cast ballots for other important offices like City Council, the Pennsylvania Supreme Court and the mayor.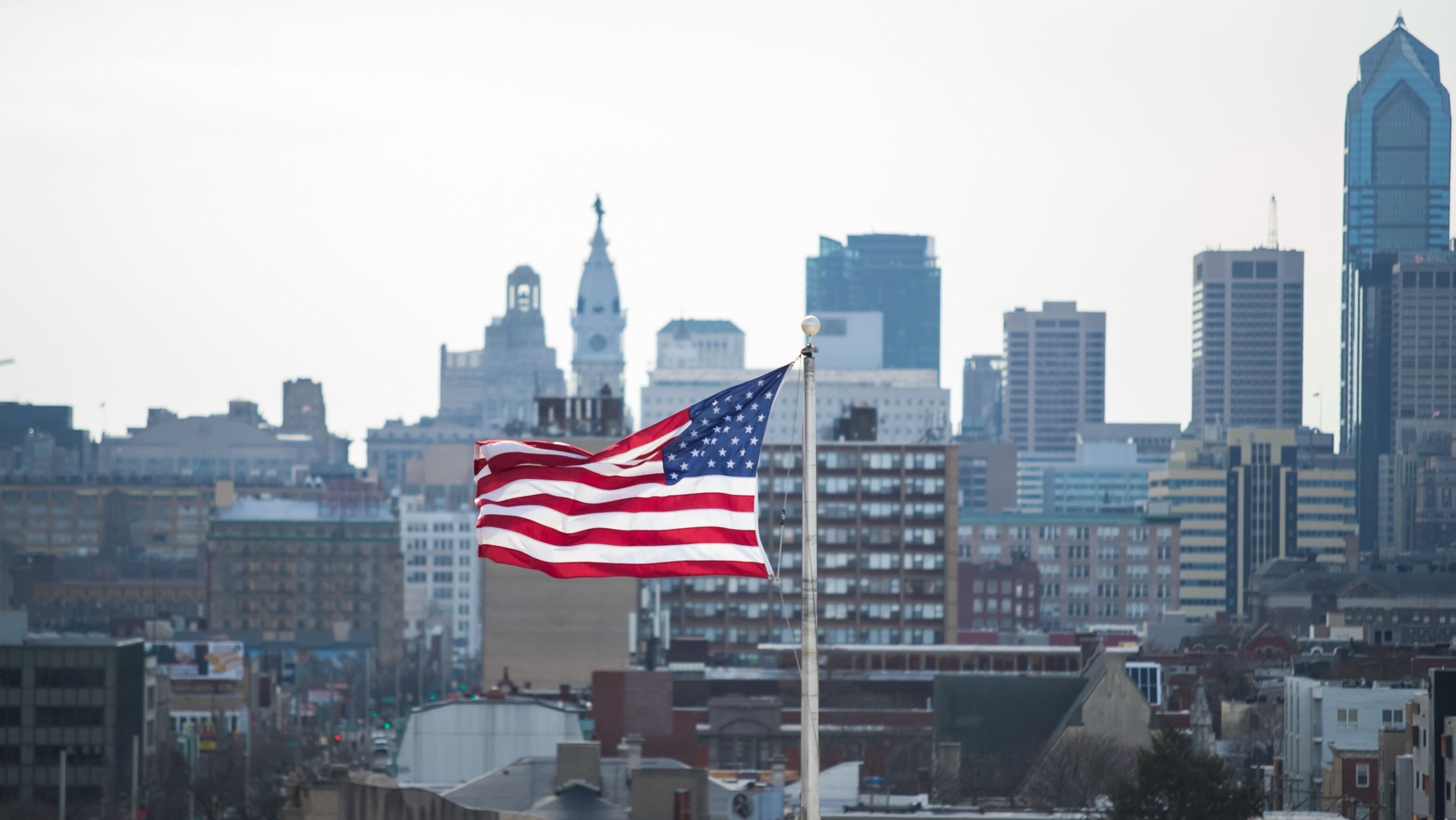 During off-year elections, the call to "get out and vote" loses its punch. Voter turnout in the 2020 presidential election was 66%, meanwhile only 29% of eligible Philadelphians cast votes in the 2019 election. But the upcoming election on November 7 has major implications across Philadelphia and the commonwealth of Pennsylvania, and voters will be casting ballots in a number of important races. 
All 17 seats on Philadelphia's City Council and one seat on the Pennsylvania Supreme Court are up for grabs. This election also features a historic mayoral race, which will decide whether Cherelle Parker, poised to become the city's first woman and woman of color mayor, or David Oh, the potential first Asian American mayor, will lead the city. 
We discussed the election with three Temple faculty members: Michael Sances, associate professor of political science from the College of Liberal Arts; Laura Little, the James G. Schmidt Professor of Law from the Beasley School of Law; and David Brown, assistant dean for community and communications from the Klein College of Media and Communication. They weighed in on the upcoming election and why it is important for the future of the city. 
What do Philadelphia City Council members do, and why are they important? 
You can think of it like an analogy, where if the mayor is the president, then City Council is like Congress. City Council members handle important jobs like writing and passing laws, holding hearings to investigate issues, conducting oversight of the mayor and other city agencies, and passing the city budget. There are 7 at-large seats up for election, which all Philadelphians can vote on. There are also 10 district City Council member seats up for election, which are only voted on by residents of each respective district. 
—Michael Sances 
A seat on the Pennsylvania Supreme Court is on the ballot. Aren't Supreme Court justices appointed to lifelong terms, though? 
The Pennsylvania Supreme Court works a little differently than the Supreme Court of the United States. There are 7 justices on the Pennsylvania Supreme Court, and they are not appointed to their positions like justices on the Supreme Court of the United States. Instead, Pennsylvania Supreme Court justices receive their job through partisan, statewide elections. They also don't have a guaranteed position for life and must run for reelection every 10 years. 
—Laura Little 
What does the Pennsylvania Supreme Court do, and why is it important? 
As the highest court in the state, the Pennsylvania Supreme Court has final say in matters concerning state law, including the interpretation of the Pennsylvania Constitution and state legislation. The Pennsylvania Supreme Court will also review appeals in cases that merit its attention. 
States may also decide to use state law to recognize broader, more protective individual rights for their citizens than federal courts have recognized under federal law. So, for example, the Pennsylvania Supreme Court may provide broader protections under state laws than federal laws do on issues that impact the right to vote. 
—Laura Little 
Cherelle Parker would be the city's first woman and woman of color mayor, while David Oh would be the city's first Asian American mayor. Why is this a big deal for Philadelphians? 
For one thing, Philadelphia is considered a minority-majority city in that most of the population identifies as people of color. So having an affinity for those communities is very important in a mayoral candidate. Many people of color, myself included, experience this sense of duality when navigating both mainstream and multicultural environments. It certainly helps to be compatible with people on the street as well as people in the C-suites. Being able to navigate that duality becomes an incredible advantage for any candidate who is a person of color. 
And because both candidates are people of color, I think Philadelphians have also benefitted from more objective reporting and media coverage in the buildup to this election. When an election features a person of color versus someone who identifies from the mainstream, race issues tend to be much more pronounced in terms of the advertising and the rhetoric leading up to election day. I haven't seen a lot of that happening in this particular race, which allows voters to focus more on the issues at hand as opposed to the personalities. 
—David Brown
How do Americans everywhere benefit from such diversity in the mayoral race for a major city like Philadelphia? 
Many people who reach the Oval Office start off by running for mayor of a major American city. That experience certainly provides a good training ground and a pedigree for anyone who aspires to lead on a higher level, especially since we have the same issues that any major American city would have. Whether it's education, poverty, crime or gun control, those are issues that have implications across the country. You never know when an election like this can set up for something larger. 
—David Brown 
Interested in learning more about this historic mayoral race? Visit Charles Library on Thursday, November 9, for Chat in the Stacks: Race in the Race, a conversation on the influence of race in Philadelphia's mayoral election. The event will feature a discussion with award-winning Inquirer columnist Jenice Armstrong moderated by David Brown.