Walmart awards $100,000 for Temple student scholarships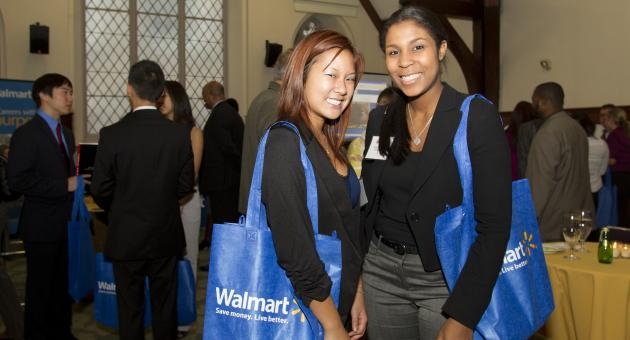 Ryan S. Brandenberg / Temple University
Temple held a reception last week to celebrate a $100,000 gift from Walmart Stores, Inc. to provide scholarships to Temple students who have come to the university through its Russell Conwell Center (RCC). The Walmart scholarship awarded $2,000 scholarships to 50 students who have come to Temple through its Russell Conwell Center (RCC).
The RCC is an academic learning center that enables students to maximize their university experience, achieve academic success, develop strong leadership skills and prepare for future careers. The center offers students academic support, tutoring, laptop loans and scholarship support.
Speakers at the event included Temple President Ann Weaver Hart, Mayor Michael Nutter and Walmart executive Phil Morris.
"This is the view of the future," said Mayor Nutter, looking out at the students. "You will soon be in charge. We want to foster that; support that; encourage that."
Walmart's scholarship programs support the educational initiatives and institutions that are important to its customers, associates and the communities it serves. Morris, senior director of human relations at Walmart, believes that Temple is just such an institution.
"Temple is the heart and soul of Philadelphia's higher education community and Walmart is very proud to support the university and its students with this $100,000 scholarship commitment," said Morris.