The truck stops here: Caribbean Feast
<p><em><span id="docs-internal-guid-a55e6161-f70e-e438-0334-b5d856cf19d5">We know you have lots to do before you finish the semester and drive off into the sunset to spend your summer tanning at the Jersey Shore. There are final papers to write and final exams to ace and final oxtails to eat. You know, oxtails. Wait, you don't know oxtails? Read this Nutshell review of the Caribbean Feast food truck (it turns out an oxtail is not actually the tail of an ox) and then go eat like you're on the soft Caribbean sands of Ocean City, N.J.&nbsp;</span></em></p>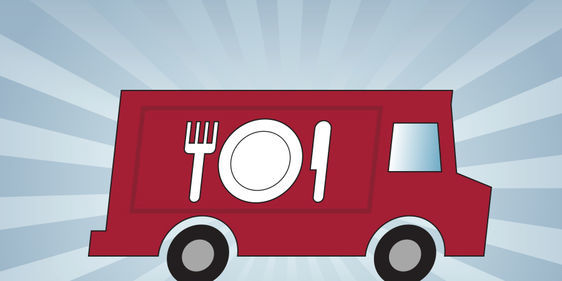 So you're in Jamaica, a Temple towel spread out on the white sand under a palm tree, the sun warm on your face as you doze, the sound of waves whispering at the edge of your dream. And then someone steps on your foot as he walks by and you wake up. It turns out your Temple towel is actually laid across the itchy grass of Beury Beach, that white sand is really the crumbs of your Cheetos and you have class in 10 minutes.
But don't despair, Owls. Can't get away to the beach just yet? Take a flavorful "staycation," instead.
Whether you're trying to make up for the lack of spring weather or prepping your taste buds for your next big vacay (#summergoals), there's a way to revel in the spicy-sweet flavors of the Caribbean without the hassle of booking (and paying for) a flight. Situated across the street from the Student Center, Caribbean Feast will transport you to the islands without leaving campus.
The truck carries all of the classic Caribbean entrees, including oxtails and a selection of chicken dishes and goat, as well as the not-so-classic tofu to please vegetarians.
Oxtails, it turns out, are not actually the tail of an ox. This fatty, flavorful cut of meat, which can be tough, is stewed to softness in a savory, gravy-like sauce that pairs well with rice.
If chicken is more your thing, there a few styles available. Jerk chicken is seasoned with powerful Caribbean spices, while curry chicken is cooked in a subtly spicy sauce that won't leave you breathing fire like the jerk seasoning does. (You can also opt for curry goat instead of chicken, if you're feeling adventurous, or curry tofu, if you're feeling vegetarian.) The stewed chicken falls off the bone in a light, sweet sauce.
Not a fan of chicken? Try the jerk salmon. And if you're not a carnivore or a pescetarian, fear not—you can order jerk-style tofu and enjoy all of the Caribbean flavor without the meat.
And definitely order a few sides. Rice and beans and steamed cabbage will complement any plate, but when mac and cheese is on the menu, it's hard to decide. Sweet plantains balance the heat of the jerk or curry entrees. Make sure to top it all off with coco bread, a slightly sweet roll made with coconut milk straight from the palm trees of Beury Beach Jamaica.
One platter can absolutely stretch to two meals—great news for your wallet, or if you want to invite a friend on your tropical staycay. Just ask for two forks and dig in.
____________
Related stories:
The truck stops here: Burger Tank
The truck stops here: The Creperie