Temple Survival Guide: How to get around Philly
You're an Owl now, and everyone keeps telling you that you can fly, fly, fly, and then, just when you're ready to take off, you realize it's all a big fat metaphor. Bummer. But even if you can't fly, you can still get around easily. Here's what you need to know about transportation when you're ready to get off campus and get into your new city.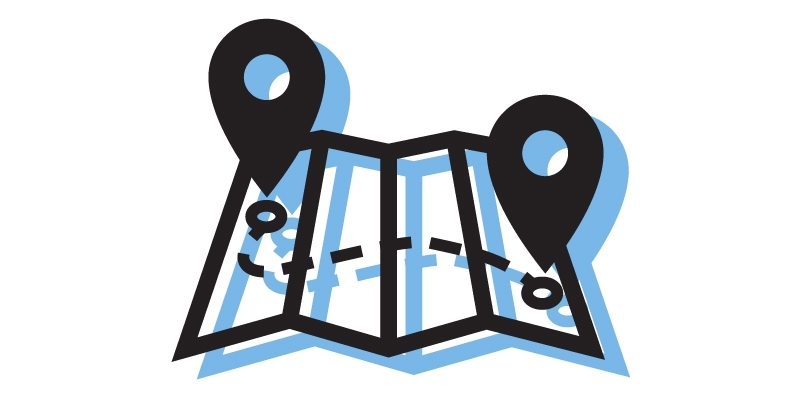 SEPTA
Wait...SEPTA?
It's not contagious. SEPTA's the public transportation system in Philadelphia (it stands for Southeastern Pennsylvania Transportation Authority). There are buses, two subway lines, and a slew of trolleys and regional trains.
Let's focus on the subway first.

Where do you get on the subway?
The Broad Street Line, or the orange line, has a stop right on Main Campus. It's on, you guessed it, Broad Street, and Cecil B. Moore Avenue. It's pretty hard to miss the gigantic stairwells going into the subterranean, but check out the signs above each entrance so you know in which direction you're going. The Barnes & Noble side of Broad Street will take you south, toward Center City; the Morgan Hall side will take you north, toward the Health Sciences Center. All you need is a token and a dream.


A token? Is it 1999?
For at least a little while longer, SEPTA will continue to embrace the ancient tokens as one-way fare. So let's party like it's '99 and, um, use a token. If you're paying cash at the teller window (near the turnstile), a one-way trip is $2.25 and to buy two tokens—you gotta buy at least two—it's $3.60.
So if I don't have a token, I can pay cash. Got it. But what about a credit or debit card?
No one carries cash these days, besides those nickels rumbling around with your pocket lint. Buuuutttt… SEPTA will accept credit and debit cards as payment at the entry turnstiles *in the near future.* Those payment boxes flashing their credit card logos aren't meant to tease us: The new system is on its way but hasn't fully launched yet.

If you're an avid rider—internship in Center City, what what!—consider investing in a SEPTA key card.
Where can you buy tokens or a SEPTA pass near Temple?
You can buy tokens and passes at the Cecil B. Moore Station, and at Fresh Grocer at Broad and Oxford streets. If you only need a pack of tokens, stop by one of the 7-Elevens on or near campus. Either way, you'll need cash.
 
ALTERNATE OPTIONS
Bus
Sometimes the bus is the cheapest and most convenient way to get around the city. There are several buses that pass through campus, and you can check out the routes and schedules here. It costs the same as the subway, but doesn't automatically stop at designated places. So put Pokémon Go on hold and pay attention to the street signs. When you want to get off, just pull the cord that lines the windows and the bus will pull over at the next stop.
Bikes
Get transportation freedom with Indego Bikes, Philadelphia's bike share. For a student-friendly fee—$4 per half hour and cheaper if you buy a monthly membership—you can grab a bike at one of the stations, do your thing, and drop it at any station you want in the city. There are three bike stations on campus (just look for the seas of blue bikes), but be sure to get a helmet first because we said so. No, really. Get a helmet.

Where to get your wheels:
13th Street and Montgomery Ave., outside Tuttleman Learning Center

Broad and Oxford streets, near Fresh Grocer

Berks Street, between 9th and 10th streets, near the Temple SEPTA Regional Rail station
Cars
If you're a baller, or you know, running late, cabs and Ubers are plentiful. Download the 215 Get a Cab app to request a cab ahead of time—they don't cruise campus too often.

Related stories:
Temple Survival Guide
Temple Survival Guide: Getting a Taste of the food truck scene
Temple Survival Guide: Learning Temple's lingo
Temple Survival Guide: Where to use your Acres of Diamond Dollars
Temple Survival Guide: 11 ways to save money that don't include ramen
Temple Survival Guide: The do's and don'ts of being a good roommate
Temple Survival Guide: What you need to kick off the football season
Temple Survival Guide: Your College Bucket List