The Truck Stops Here: Chicken Heaven
Someone once said that heaven is a place on earth. To which we said back: Heaven is a food truck on Temple's campus! Owls, say hello to Chicken Heaven—the truck with the cluck. With chicken BLTs, chicken cheesesteaks, chicken and ham, chicken fingers and chicken salad, it's the go-to stop for breaded- and grilled-chicken aficionados alike. And if chicken isn't your thing, don't worry—as your loyal foodie friends at Nutshell found, the truck serves up an assortment of chicken-less platters, wraps and sandwiches that also taste like they were sent from above.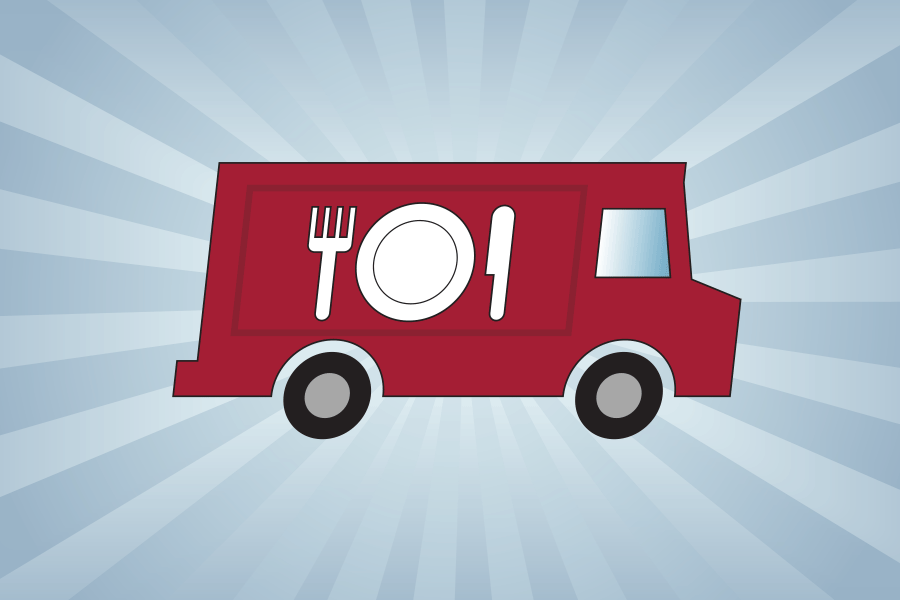 In the madness of the overwhelming sea of food trucks along Montgomery Avenue sits a small, but delicious slice of heaven. While you've walked by this truck a gazillion times and its appearance is similar to so many food trucks, the sign designates its special place in the foodie universe: "Chicken Heaven, The Best in Philly."
Among the menu options are chicken all ways: buffalo chicken, spicy chicken, pesto chicken, chicken parm, cajun chicken, grilled chicken, fried chicken, chicken cheesesteak, chicken and broccoli, chicken fingers, chicken BLT, chicken caesar salad, chicken salad wrap and a Nutshell go-to, the chicken ranch wrap.
But for a real escape to Chicken paradise, try the well-known (and well-worth-it) spicy chicken sandwich combo. The spicy chicken sandwich is served between a soft sesame seed toasted bun and with a side of french fries—topped, of course, with salt, pepper and ketchup. With additions of lettuce, tomato and a little bit of mayo, the sandwich's first bite is heavenly indeed.
For those not feeling poultry, Chicken Heaven has a wide variety of other American food choices, including breakfast platters, wraps and paninis. With a HUGE (capital letters huge) menu and reasonable prices, Chicken Heaven will also satisfy your breakfast needs with options including pancakes and French toast.
A morning must-have is the pork roll, egg and cheese omelette platter with a side of home fries. Not only will the plate leave your stomach full and satisfied, it's a great way to kick off a day of classes (orrrrr just have a super good breakfast).
The hidden gem? The truck's under-the-radar iced coffee, complete with a splash of cream, a pinch of sugar and absolutely no chicken (we think).
Related stories:
The Truck Stops Here: Mexican Grill Stand
The Truck Stops Here: Ray's
The Truck Stops Here: Burger Tank