Temple Survival Guide: Where to Spend Your Diamond $$$
You've probably figured out that your OWLcard is important to keep handy. Not only does that little hunk of plastic get you into buildings and get you student discounts around the city, it's also the keeper of precious Diamond Dollars. It's basically $$$ that you can spend at specific places on or near campus—you can buy groceries, get a haircut, do your laundry and more. DDs on empty? You can ask anyone (probz should be someone you know ...) to deposit money into your account. Now, shopping spree time!!!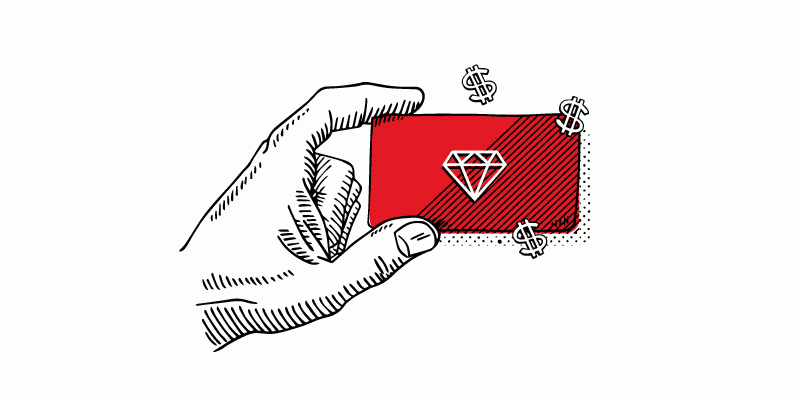 1. Dining halls. We'll start with the obvious: Your Diamond Dollars can be used at J&H, the Student Center and Morgan Hall. If you've got a meal plan, you may wanna use the dollars when you're stopping for, like, chips or coffee.
2. Laundry facilities. You're going to have to wash your clothes eventually. When that time does come you can use your Diamond Dollars at all of the residence halls' laundry facilities. Think of it this way: If your mom gives you Diamond Dollars to do your laundry, it's still kind of like she's doing it for you, right?
3. The Fresh Grocer (aka FroGro). It's that food wonderland where you'll probz grocery shop during your four years on campus. Whether you're picking up popcorn for a movie night or stocking your snack supply, you'll find anything here, including prepared meals and sushi. (Pro tip: Grab a free Fresh Grocer Price Plus card for coupons and discounts.)
4. 7-Eleven and Rite Aid. With three of the former and two of the latter on and near campus, these convenience stores quickly become go-to stops for candy runs, random toiletries and oddball seasonal dorm decorations. (Wawa loyalists: You'll have to go to Center City, and DDs are def not accepted. We've tried.)
5. Barnes & Noble. The bookstore, in the lower level of the Student Center, is where you'll find textbooks, school supplies and Temple apparel. Hats, shirts, sweats, even socks—there's also many parent options (holiday presents, noted). (Pro tip: Buy SEPTA token packets with your Diamonds.)
6. UPS Store. Literally right next door to B&N is the spot to buy envelopes, stamps and boxes. You can ship packages or have your mail and packages delivered here. Also, it's where you'll head when you want to send your fam a lovely handwritten letter (asking for more $$$$$).
7. Liacouras Walk. No, you can't buy the whole walk. But you can use your Temple currency at Saxby's Coffee, Master Wok, Maxi's and Mexican Post, all located on it. Also, check out the food vendors at the Wall on 12th Street (where you'll find Fame's Pizza, Richie's, etc.). Or eat up at the dining spots below the View: Potbelly, Crisp Kitchen, Blaze Pizza and Chipotle. And, if you're still hungry, there's Jimmy Johns, Dunkin' Donuts (that other DD), Qdoba and Philly Style Pizza & Grill.
8. The TECH. Cash in at the Starbucks on the first floor or take advantage of another DD perk: Each semester, students are given a $21  print allocation.
9. Mecca Unisex Hair Salon (1432 W. Cecil B. Moore Ave.) and Diamond Cutz (10th and Diamond streets). Deep in the throes of midterms or finals, you may find yourself resembling Hagrid. Fear not. Both of these salons offer student discounts and will happily accept your Diamonds.
Check out the full list of where you can use your Diamond Dollars.
P.S. Did you finish reading this and realize you have no idea where your OWLcard is??? Make your way to the OWLcard office, which conveniently is the same office that handles Diamond Dollars. Student Center, Suite 101  

Related stories:
​Temple Survival Guide: 5 Things You Should Know About Life At Temple 
​Temple Survival Guide: How To Pay For Public Transportation