Temple Survival Guide: How to Pay for Public Transportation
For a subway system that's so easy to navigate, the fares are surprisingly cray. Figuring out all the different ways to pay can be confusing, which is why Nutshell is here to the rescue!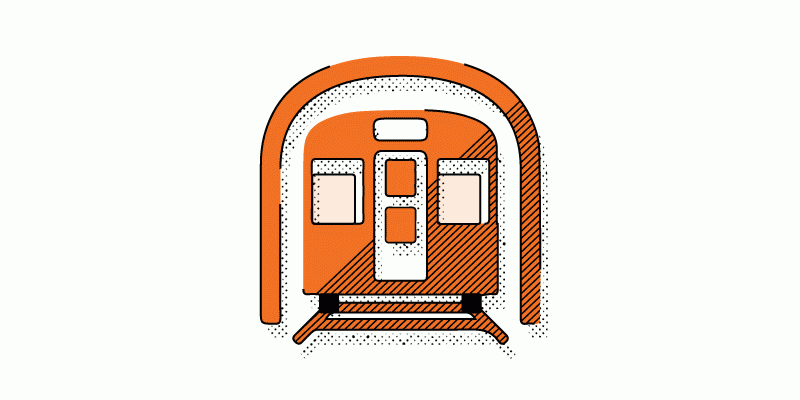 We're going to focus on the subway, but all of the fares mentioned can be used on other SEPTA (Southeastern Pennsylvania Transportation Authority) options in the city, like buses and trolleys.
1. Cash
There is a SEPTA employee stationed at the Cecil B. Moore subway stop (and all of the other subway stations throughout the city) who can take your $2.50 for a one-way fare. Be sure to have the exact amount because you won't be able to get change.
2. SEPTA Key Card
You'll notice a digital kiosk at all of the subway stations where you can purchase various fares, such as a single trip or a weekly pass. When you buy multiple fares, you will get a plastic card aka the SEPTA Key Card that can be recharged at any time. You can fill up at any subway station or online.
Why these kiosks are great: You can pay with a credit or debit card.
Why they're not so great: Using them isn't always intuitive so don't be shy about asking for help.

3. Monthly Pass
Get unlimited rides with this option, though it only makes sense to spend more $$$ on this pass if you're going to need transportation at least 10 times a week. You can order this pass through SEPTA's website or at the Cecil B. Moore station. Both options allow you to use a credit or debit card, which is totally recommended since this pass is pricier.
Related stories: 
Temple Survival Guide: 3 Ways To Make The Most Out Of College
Temple Survival Guide: Temple Lingo 101
Temple Survival Guide: Where To Spend Your Diamond $$$