The Truck Stops Here: 4 Brothers Loco Flavor
We love Beury Beach, but it doesn't always offer the island vibe we crave during finals week. As much as we can pretend the little patches of dirt are indeed sand, palm trees are never going to be a thing here in the Northeast—unless you're at IKEA. But there is something that can transport us someplace tropical: 4 Brothers. To be clear, we're talking about our new favorite food truck, not the 2005 Marky Mark and Tyrese movie (which is also great, BTW). This truck serves up Puerto Rican favorites like fried plantains and pastelillos, which are savory, fried pastries that will make you upset you ever wasted your time with a Hot Pocket.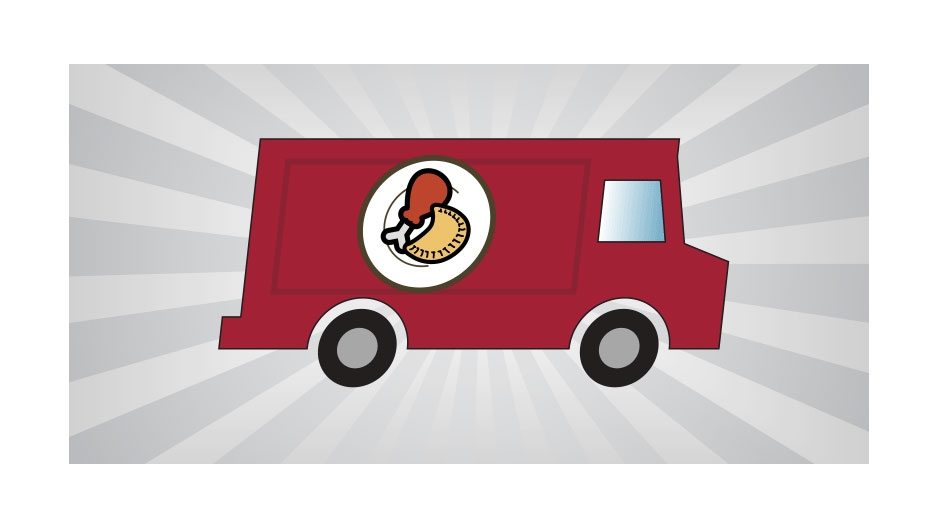 Temple's food truck scene is a microcosm of culinary delights, and our most recent pin drop was Puerto Rico (kind of). You'll find 4 Brothers Loco Flavor on 12th Street across from the College of Engineering. The family-run island-getaway-on-wheels recently revamped its authentic Spanish-inspired menu, and we're pretty impressed with the changes. OK, we're obsessed.

You'll still find the classics: crunchy tostadas; savory, twice-fried tostones; sweet maduros; and pastelillos (fried meat- and cheese-filled pockets of joy). While those flavors are already loco good, this truck added some daily specials that take their offerings to the next level. Be in the know about those specials via their Instagram (@4brotherzlocoflavor).

Those specials we were just talking about? They get fancy. The grilled catfish is served with mango pico de gallo and the little plantain cups are almost too cute to eat. Almost. 
Our newest lunchtime addiction is the magnificent maduros burger. Picture a regular burger but with homemade guac and fried plantains instead of boring old buns. Taco Bell isn't the only place thinkin' outside the bun.
If burgers aren't your thing, you can get a hearty sandwich for only $6, including a Cuban, jibarito (again with the fried plantain non-bun bun), or the tipleta, which is a trifecta of steak, roasted pork and ham with cheese, lettuce, mayo and ketchup on toasted bread. So ...  move over Arby's cuz someone else has the meats. (Sorry, we're done now.)
Heaping platters—complete with choice of meat, rice and beans, and plantains—cost only $7, and you will NOT leave hungry. We will be scared if you do. You can also snag some sides for as little as $2. 
If three cups of coffee doesn't quite cut it for breakfast, try the tortillas with eggs, Spanish breakfast platter or the pernil (pork) and egg sandwich.
Truck owners Priscilla and Jovan prioritize making food affordable for students. We're talking a one $ type of place, for which our wallets (and stomachs) are thankful.
Pro tip: Hot sauce on the side.
Related stories: 
The Truck Stops Here: Richie's Lunch Box
JOB ALERT: We're Hiring Our Next Student Vlogger 
-Nicole Quaste