Posted
September 13, 2018
Why you shouldn't wait until you're alumni to check out the Temple University Alumni Association (TUAA)
DYK there are 332,000 Temple alumni worldwide? In case you're unsure, that's a lot of people—people who have done the Temple thing, are out in the world makin' it better, and can help you get to where you want to be. The best part? You can take advantage of the alumni network right now, right on campus, so when you do graduate (yay!) you already have a solid network and know what benefits you have as a Temple grad. So, Owls, meet the TUAA. And TUAA, meet the best people ever.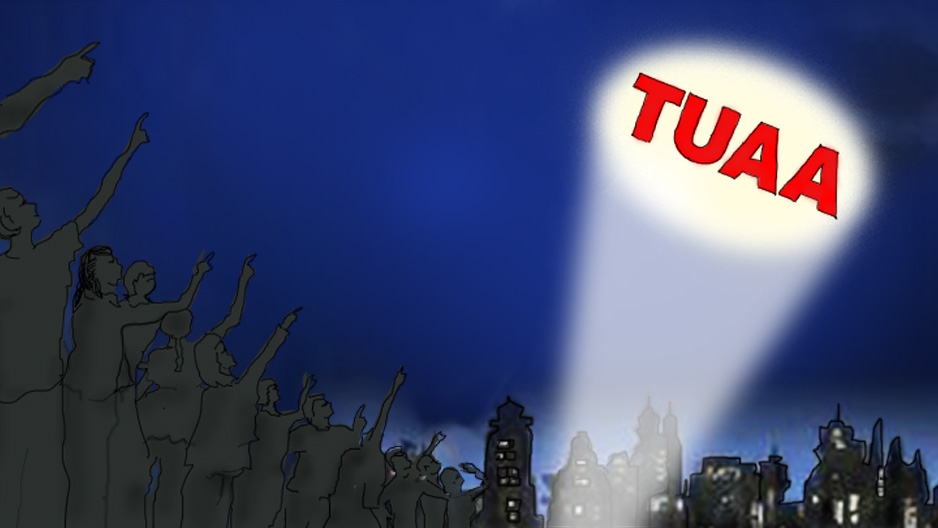 Feel as special as you should when you're a senior.
Graduating from college is a big deal. Like, a super big deal, so our alumni friends are going to celebrate seniors all year! TUGradCountdown is a series of special events (happy hours, tailgates, networking opportunities, etc.) designed for all you seniors to enjoy every single minute of being a Temple student during your last year. And, you know, prep you to graduate and conquer the world.
The TUAA offers grants up to $500 for student organizations.
What student org. doesn't need more cash for events and programing? The TUAA might be able to help you out. All you have to do is submit an application at least 21 days before the event for consideration.
Join the Temple University Student Alumni Association (TUSAA) sooner rather than later.
Like we said, there's no reason to wait until you graduate to get involved with Temple's alumni networks. That's why there's a student-centric alumni organization, TUSAA. When you get involved with TUSAA you have more opportunities to connect with alumni, and you can facilitate other students making meaningful connections, too.
Fill your brain and your résumé with leadership experience.
The TUSAA elects a board on a rolling basis. It's a great way to get involved, develop your leadership skills and spread the good word that the alumni associations are your friends. Plus, we dare you to find an employer who would see a candidate with leadership experience and think "nahhh." 
Once you are officially alumni, there are two groups specifically for the freshest graduates.
The Temple University Young Alumni Association (TUYA) is for all Temple grads 30 years old and younger. From volunteering or checking out a beer garden in Center City, TUYA organizes events so you can easily keep in touch with your peers and Temple (duh). Beyond Broad helps the freshest of the fresh graduates navigate their first year as Temple alumni. The transition from student to non-student life can be bumpy, but Beyond Broad offers discounted pricing to select events, networking opportunities and other success-evoking resources.