Posted
September 21, 2018
6 things you need to know before you apply to study abroad
How does speaking enough Italian to order the most insane cup of gelato or mastering the puzzle that is the Tokyo subway system, all while studying and interning in the world's most incredible cities sound? Dumb question bc it's obviously cool. But, how does someone actually get there? Not to brag, but Temple has A LOT of study abroad options. From a full year to just a few weeks in pretty much anywhere you want to go. We've got the info you need to make it all happen. But, before you pack your bags, there's a few things you should know before you actually, like, apply.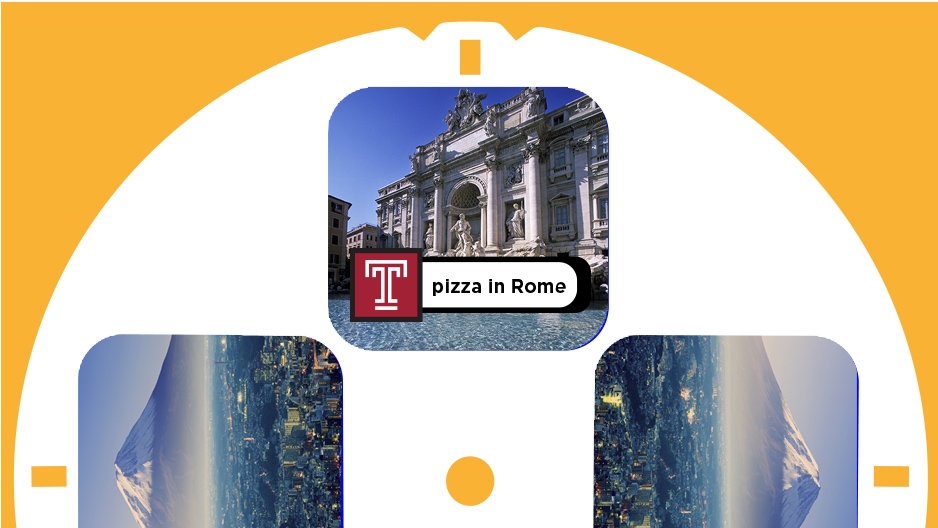 Do your research
Whether or not you have a destination in mind (it's OK if you don't) there are some things to think about when deciding to study abroad: costs, if your major accommodates it, how far in advance you need to get a passport or a visa, etc. Check out Education Abroad's FAQs and myths for answers to some of your most pressing questions. And when you're ready, take your first step in choosing a study abroad experience and sign up for a Foundations of Study Abroad session (it's a must).
Talk with your academic advisor
Your advisor can talk you through how to make studying abroad actually happen (trust us, it's possible no matter your major). They'll give you some advice on what programs are a good fit for you, review your degree and graduation requirements, and discuss your overall plans.
Stop by Education Abroad's office or check out their events
The friendly folks at Temple's Education Abroad office host a slew of events throughout the year to help students discover study abroad opportunities, such as the Study Abroad Fair, Study Abroad Week and info sessions. Can't make it to their events? Pop by their office and meet with one of their advisors.
Figure out costs
Real talk, studying abroad can be expensive, but it doesn't have to break the bank. Learn about the costs of your desired destination, then research scholarship and financial aid opportunities to help you foot the bill. Also, plan to have a budget while abroad. That way you won't want to blow all your moolah on souvenirs too early in your experience.
Learn other students' perspectives
Put your scrolling fingers to use and read some blogs from students who've taken a semester or summer away. Or you can get advice directly from study abroad peer advisors. Either way, get some tips on what to do, where to go, and all that jazz from fellow travelers who've successfully done the study abroad thing.
Get final approval
Once your destination is locked, you've attended a first step Foundation session, and your finances are squared away, it's time to get all your appropriate docs in order and final approval from your advisor.
Yay! You did it!! You're ready to apply!!! You're that much closer to making your dreams of conquering Tokyo's subway system or gorging on all the gelato in Rome or running with the bulls in Spain (not recommended) a reality. Still have questions? Stop by the Education Abroad office, 200 Tuttleman Learning Center.