13 scary movies and TV shows with Philly-area connections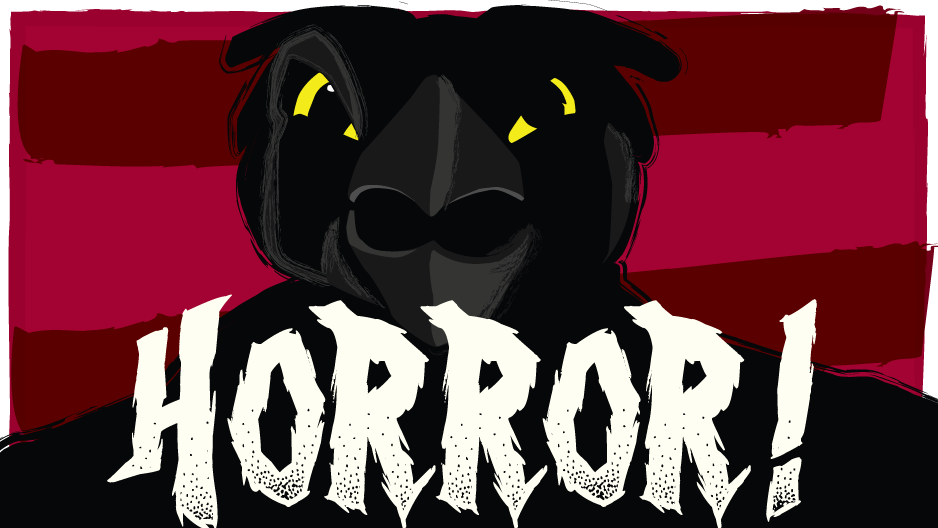 Note: This story was updated on Oct. 14, 2022.
It's no secret that the makers of many major motion pictures (think Rocky, Philadelphia or Silver Linings Playbook) choose to shoot in our fair city. When a film crew is in town, the closed streets brightly lit at all hours of the night and frequent celebrity sightings at local restaurants are an easy give away. What some of you may not know is that Philly has also served as home to well-known writers and directors.  
For this Halloween season, we got to thinking—which SCARY movies are Philly-made? 
After carefully searching the archives (metaphorically speaking), we came up with a list that is sure to induce goosebumps while shining a spotlight on our city's rich cinematic roots.
It and It Chapter Two
The feature film adaptation of Stephen King's supernatural horror novel about a group of bullied kids who battle a demonic clown was co-written by Gary Dauberman, TFM '02. The Temple grad also wrote the screenplay for the sequel.
The Lovely Bones
A young woman watches from the afterlife as her family comes to terms with her gruesome rape and murder. The author of the novel upon which the movie is based grew up in the Philadelphia suburbs, which serves as the setting for both.
Philly locations to look for: Valley Forge National Historical Park and more
The Sixth Sense
Known for its masterful narrative and ability to deliver on the shivers, this haunting ghost story launched a thousand "I see dead people" memes and catapulted director M. Night Shyamalan, who hails from nearby Penn Valley, Pennsylvania, to fame. Most of the film was shot in and around Center City.
Philly locations to look for: Old Pine Presbyterian Church, Pine Street, Saint Albans Street, Delancey Street and more
Twelve Monkeys
Set in Philadelphia, this sci-fi movie starring Brad Pitt and Bruce Willis follows a time-travelling convict who is sent back from the future to the '90s to learn more about a man-made virus that wipes out civilization.
Philly locations to look for: City Hall, Delaware Power Station, Eastern State Penitentiary, abandoned Met Theater, Fairmount Park, Macy's Center City, Pennsylvania Convention Center and more
Blow Out
This Hitchcockesque '80s suspense/thriller from famed director and Philadelphia native Brian DePalma follows a low-budget slasher audio editor (John Travolta) who witnesses a car careening off a bridge. He later realizes his recorded sounds prove the accident was murder,  and as a result, he finds his own life is in danger. Hint: If you like the twists and turns in this DePalma edge-of-your-seater, check out his Dressed to Kill, which also takes place in Philly.
Philly locations to look for: Wissahickon Memorial Bridge, Henry Avenue and more
Eraserhead
Although not technically filmed here, acclaimed filmmaker David Lynch (of Twin Peaks and Blue Velvet fame) used his time studying in our city in the 1960s as inspiration for this bleak, surrealist cult classic about a man who lives alone in an apartment in a post-industrial area. P.S. It's shot in black and white.
The Blob  
This 1958 oldie-but-goodie takes place in nearby Chester County and features a big gooey alien that terrorizes a town. Fun fact: every spring Phoenixville's Colonial Theater hosts Blobfest, a three-day festival that includes a screening of the film and other horror classics, a reenactment of the theater escape sequence (a scene in the movie that takes place at that theater), street fairs, and more.
Unbreakable, Split and Glass
M. Night Shyamalan's spooky superhero/villain trilogy was born in 2000 with the release of Unbreakable, and wouldn't conclude until the release of Glass nearly 19 years later. Unbreakable tells the story of David Dunn, a man with superhuman abilities, and Elijah Price, a comic book store owner suffering from brittle bone disease. In Split, Shyamalan introduces the world to Kevin Wendell Crumb, a man living with 23 distinct personalities. The characters and stories clash in the trilogy's finale, Glass.
Philly locations to look for: The Philadelphia Zoo, Franklin Field, 30th Street Station and more
Servant
M. Night Shyamalan is all over this list for his blockbuster thriller films, but it is the local director's newest TV show, Servant, that is getting all the buzz lately. The show follows a Philadelphia couple, Sean and Dorothy Turner, and chronicles the ways they try to cope with the death of their infant son, Jericho. With episodes running just 30 minutes long, all three seasons of this spooky show can be binge watched ahead of the release of the fourth and final season.
Philly locations to look for: Fitler Square, Rittenhouse Square and more
Pretty Little Liars
This iconic mystery teen drama full of suspenseful twists and unexpected turns is loosely based on the novels written by Sara Sheppard, who grew up in Chester County. The show takes place in a fictional town called Rosewood, which locals will tell you is a mashup of the nearby Rosemont and Wynnewood neighborhoods.
 
Thanks to IMDb, Pennlive, Billy Penn, Wikipedia and our team of horror aficionados for references.
—Jared Michael Lowe, Jonny Hart and Kim Fischer