5 Minutes With… Cheryl Zhang, President of Temple First
Tourism and hospitality major Cheryl Zhang sat down with Nutshell to discuss her role as president of Temple First and how the organization supports first-generation students.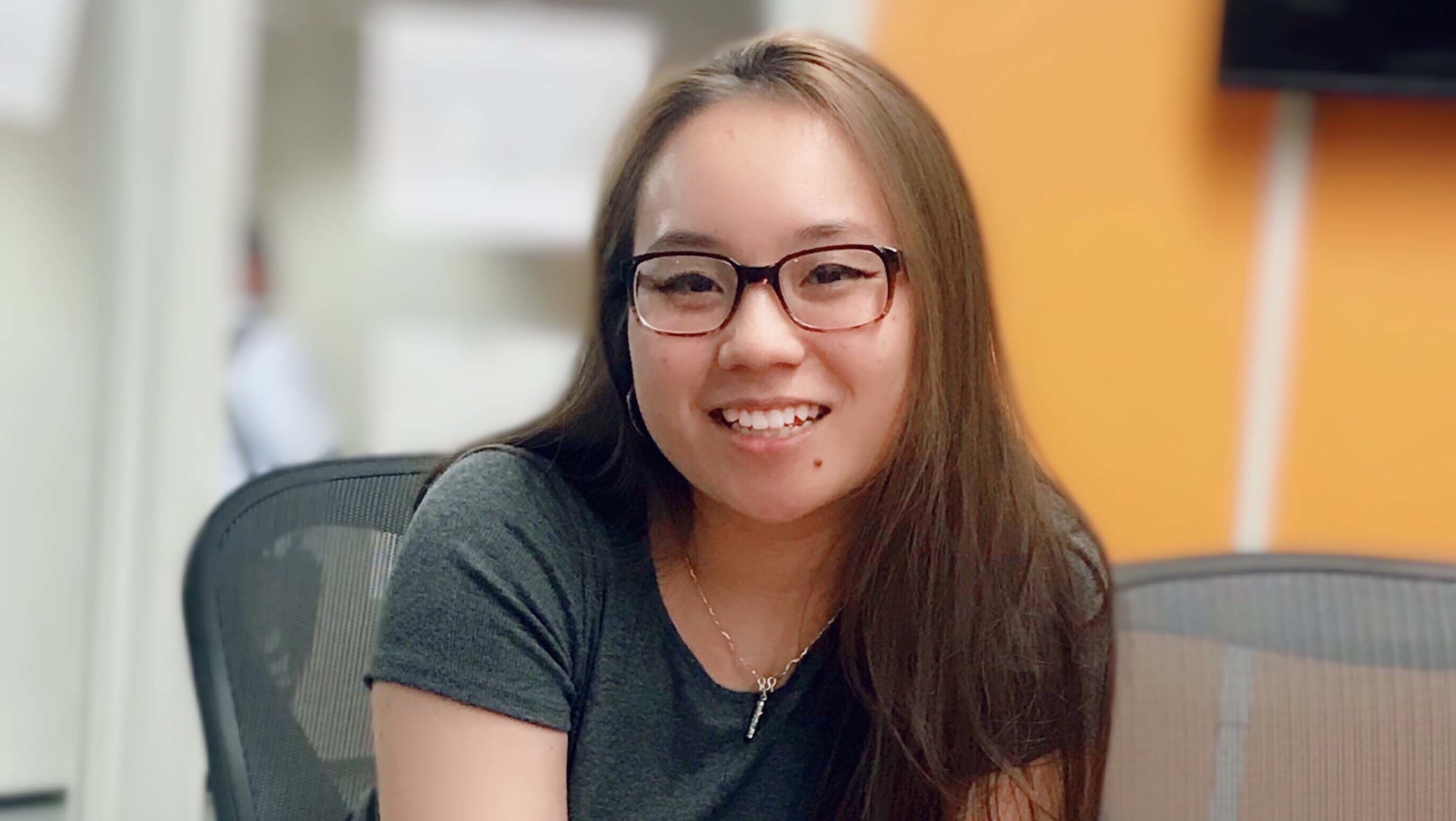 Nov. 8 has been designated as a national day to celebrate first-generation college students. It marks the signing anniversary of the Higher Education Act of 1965, the hallmark legislation that generated academic opportunity in the form of financial aid and federal loans in support of college students nationwide.
 
We sat down with Cheryl Zhang, Class of 2020, who's the president of Temple First, a student organization with a charge to support first-generation college students. The tourism and hospitality major discusses her organization and her own experiences as a first-gen student.
 
Nutshell: What is Temple First?
Cheryl Zhang: We are one chapter of the Collective Success Network, which is like our motherboard. Nearby universities like Drexel and Penn also have their own chapters. We are a hub of first-generation students that support other first-generation students in our community.
Nutshell: How do you define a first-generation student?
CZ: We define it as a student whose parents have never gone to college, or never received a bachelor's degree. If that describes you, you are considered a first-generation, or first-gen, student. Of course, there may be other legal and political definitions, but we keep it simple.
 
Nutshell: What inspired you to join Temple First?
CZ: They had a booth at Welcome Week and they asked students what they wanted their legacy to be. And I thought, as a first-generation student, I want to leave behind something spectacular for other students who follow in my footsteps. I then joined the organization as the co-program director, where I spent a semester planning different workshops and panels for students to attend. I really like the hustle and bustle of event planning, it inspired my concentration in event planning.
Nutshell: What types of events does Temple First host?
CZ: Panels and workshops with professionals. Recently, we had alumni come and talk about interview prep and life after Temple, and that was a hit because it was also around the time when everyone was preparing for the career fair.
There is a lot of anxiety, especially with juniors and seniors, around getting a job after college. Hearing from actual Temple graduates and their views on the job market helped alleviate some of the stress the students faced. We try to host informal, lowkey events, if that's the right word for it. We don't want these experiences to ever be intimidating, only welcoming.
 
Nutshell: What are the unique challenges faced by first-generation students?
CZ: I can't speak on all first-generation students' experiences because they're all different. I can only speak about my experience as a first-gen student. I didn't know about any of the resources available to me, which is a huge part of Temple First: increasing awareness of the aid available to first-generation students.
I came to Temple with the mindset that I wanted to go into the pre-med track, because I was taught that these fields were the only ones available. If you're not a lawyer or a business person, then you are a doctor—I thought those were the only options. My parents don't understand what tourism and hospitality is. It's kind of funny because they think this is a job where you have to clean up after people. But I'm cultivating my skills so that I can be a qualified general manager. It's hard to talk to parents, especially if you have a language barrier. If you speak better English than you do Spanish or you speak better English than you do Chinese, it's really hard to communicate your dreams to your parents who may not speak English as well.
The second biggest struggle is financial. I am paying tuition without the help of my parents. I work full time during the winter and summer breaks, and during the school year I work part time. Also, I usually take 18 credits. So it's a lot to balance, but it's something I have to do because without working, I do not have the financial means to pay for my loans and living expenses.
My first semester here, I messed up my FAFSA [Free Application for Federal Student Aid]. I accidentally filled in my dad's income twice, which made it seem like my family was making a lot of money, when really we weren't. I was able to correct the mistake, but it goes to show that first-generation students do not often have the support of someone with experience with these types of documents. There are a lot of students who experience similar situations, and we try to help them by giving them resources. I remember when the Broad Street Finish Line Scholarships were announced; we blasted that everywhere we could. Many first-generation students need these grants to attend university.
And often first-year students don't like to admit that they are first-generation students because there's so much stigma behind it. Temple First creates the safe spaces for students to talk to about their struggles.
Nutshell: What type of stigmas do they face?
CZ: Some people assume you don't know anything because you're the first one in your family to attend college. But this is something that you should be proud of; it's a really big accomplishment and it should receive the greatest amounts of praise ever. But instead, sometimes it feels shameful.
It seems like everyone else's parents are doctors, nurses, lawyers, big business people. But my parents own a little grocery store and they didn't really have much exposure to college. I feel like that's another reason why it is uncomfortable to call yourself a first-gen student, because it feels like you're comparing yourself to other people, which people should not do.
I'm Asian, but there are definitely other first-gen students who may be Latino or a person of color. I think each individual feels a different type of stigma regarding their own culture and their own background. I can't speak for first-gen students as a whole, but I definitely feel like we all face a huge struggle to be accepted and be proud of our accomplishments.
 
Nutshell: What advice would you give to first-generation students?
CZ: It's okay if you don't know what you want to do. It's okay if you thought you wanted to be a lawyer, doctor or engineer. And it turns out, you want to pursue a career in the media, or you want to write. It's okay if you don't do something that your parents want you to do, because at the end of the day, you're the one that's stuck with this major; you're the one who has to go into your career.
 
Nutshell: What has been your most transformational moment at Temple?
CZ: Walking away from my biology major was the biggest, most difficult decision that I ever made, because I was walking away from everything I ever knew.
One day I was just sitting in class and thinking, 'I just hate this.' I hate this so much and my friend noticed how absolutely miserable I looked. It took me months to gather the courage to walk away and not look back. I didn't feel equipped to handle biology and to go to med school. It was one of those moments where you're in a cocoon and you're ready to become a butterfly. I was lost, but changing my major was probably one of my best decisions ever.
 
Nutshell: How can other students join Temple First? 
CZ: Join our mailing list, and if you're interested in a leadership position, join our eboard! Check out what roles we offer and consider applying. No prior experience is required, nor do you have to already be a part of the club! We're looking for new and eager students to carry on the vision of Temple First. If you have any questions, feel free to contact us at csntemplefirst@gmail.com.
—Nick Eiser