Temple introduces scholarship program to support first-generation college students
The Broad Street Finish Line Scholarship program will aid students facing hardship in their pursuit of graduation.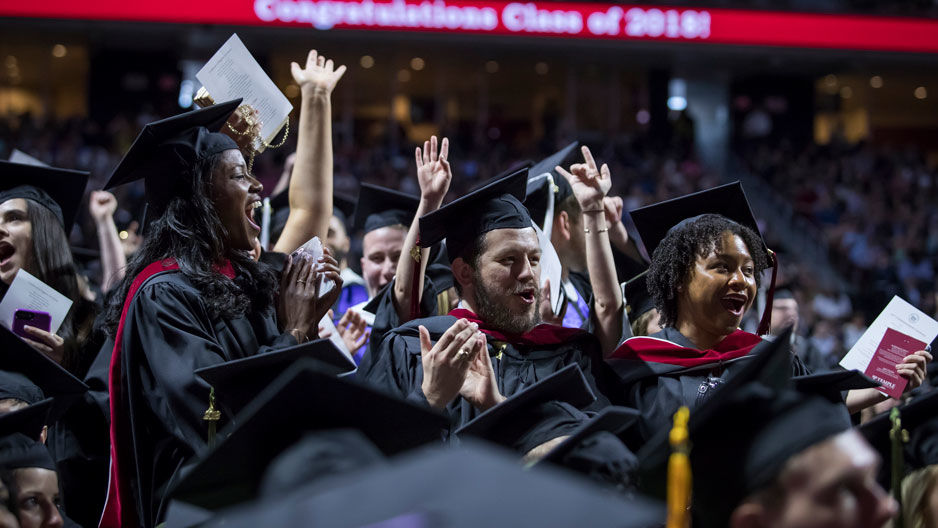 Temple University has launched a new scholarship program aimed at enhancing graduation rates and retaining of first-generation college students, President Richard M. Englert and Provost JoAnne A. Epps announced Feb. 18.
The Broad Street Finish Line Scholarship program, named after the iconic thoroughfare that runs through Temple University's Main Campus, will allot $1.5 million from existing endowment funds to help new and current students stay on course for graduation.
Beginning in Fall 2019, Broad Street Finish Line Scholarships will be awarded annually to first-generation college students in increments of $500 to $5,000, depending on individual financial need. Nearly $200,000 will be awarded each year to incoming first-generation students, while the majority of available scholarship funds will be awarded to current Temple students who experience a change in financial circumstances during their academic careers at Temple. 
Preference will be given to students from Philadelphia, though all students—including international students—are eligible. Scholarship recipients will be encouraged to consider supporting the Broad Street Finish Line Scholarship upon graduation and the launch of their professional careers to help sustain it for future generations of Temple students.
"The Broad Street Finish Line Scholarship represents Temple's historic mission of providing students access and affordability," said Shawn Abbott, vice provost for admissions, financial aid, and enrollment management at Temple University. 
"As Philadelphia's only public four-year university, we want to keep Temple as affordable as possible, especially for students in Philadelphia," said Abbott. "By minimizing student debt through on-time graduation, the university will encourage recipients of this scholarship—and other members of Temple's community and its vast alumni network—to support their fellow Owls through contributions to the program."
The new scholarship is an extension of Fly in 4, the university's signature program aimed at reducing student debt by motivating students to graduate on time, Abbott said. Graduating on time means students have less debt that has to be repaid after entering the workforce. 
Ninety-four percent of Temple's freshmen and transfer students in Fall 2018 committed to graduating by 2022 through Fly in 4. As the result of Fly in 4, Temple's graduation rates are steadily rising. Fifty-five percent of students graduated on time last spring, marking an increase of 11 percentage points since Fly in 4's launch at Temple in 2014.
"The Broad Street Finish Line Scholarship program is the next evolution of Fly in 4," said Jodi Levine Laufgraben, vice provost for academic affairs at Temple University. "This is the latest example of Temple University's commitment to ensuring our students' financial wellbeing and enhancing their academic progress."
—Christopher A. Vito