Black History Month events
How to celebrate the contributions of Black Americans to society on campus and virtually.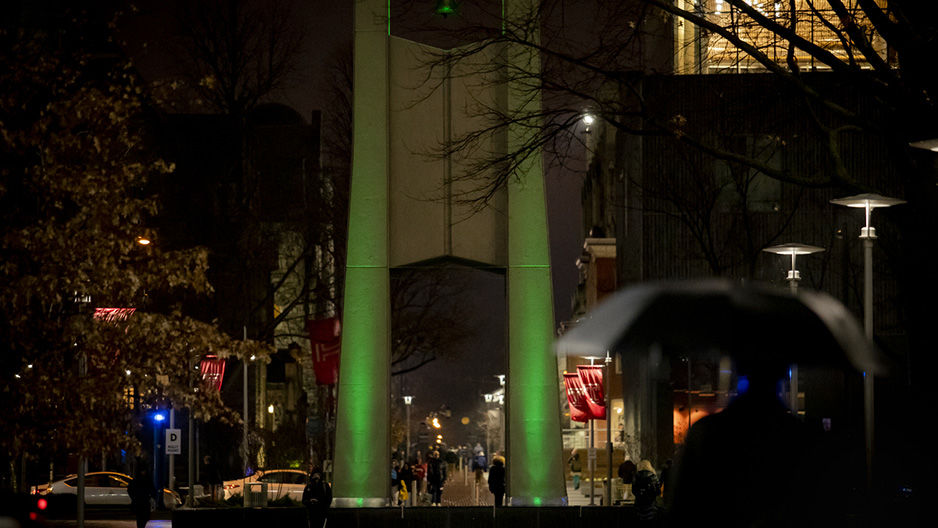 Temple is recognizing Black History Month with a slew of events, including screenings of historical news footage, author readings, panel discussions and more. These events recognize the important historical contributions and significant influence of Black achievement, identity and ideology on American society ... and some are even coming to us from Temple Rome. 
Unedited Philadelphia: North Philadelphia Vignettes
Celebrate a yearlong tribute to North Philly with a screening of recent discoveries from the Temple Library archives. This virtual program will feature WFIL/WPVI and KYW/CBS3 news footage from Charles Library's Special Collections Research Center, with behind-the-scenes commentary from archivist John Pettit.
Highlights include footage of Martin Luther King Jr. speaking at Baptist Temple in 1965, a Black Power rally at the Church of the Advocate in 1966 and a scene from Joe Frazier's gym in 1966.
Tuesday, Feb. 2, 6 p.m.
2021 Inclusive Leadership Conference
Make plans to attend the 2021 Inclusive Leadership Conference, a three-day event presented by Temple University's Office of Leadership Development; Institutional Diversity, Equity, Advocacy and Leadership; and Klein College of Media and Communication. This year's theme, More than a Hashtag, symbolizes society's need to be involved and acknowledge those who have become hashtags, yet require justice beyond social media.
Each of the three days will cover a series of sessions that encourage attendees to have the difficult conversations about social justice issues. Philadelphia-area students, faculty and staff will have the opportunity to engage in discussions centered on the importance of inclusive leadership for the community through educational programming, and can explore the commitment the Office of Leadership Development and campus partners have made in fostering an inclusive environment for all. See the full schedule and register for the conference. 
Thursday, Feb. 4, through Saturday, Feb. 6, 12 p.m.
Joyce Mosley: Author Talk
Hear historian and author Joyce Mosley discuss Gram's Gift, her book that tells the story of a free African American family living in Philadelphia during slavery. Mosley traces the experiences of her ancestors, which include the realities of being born enslaved, persevering for freedom, advocating for the right to vote, operating a successful bakery that provided food to George Washington's troops during the Revolutionary War and more.
Tuesday, Feb. 9, 2 p.m.

Deborah Willis: Author Talk
Artist, photographer, author and professor Deborah Willis will speak about her new book, The Black Civil War Soldier: A Visual History of Conflict and Citizenship, and discuss the process of storytelling through photography. With more than 70 images, Willis's book contains a breadth of primary and archival materials, many of which are rarely reproduced, depicting the experiences of African Americans from the beginning of the Civil War to 1900. 
Wednesday, Feb. 17, 2 p.m.
A History of Montford Point Marines: The First African Americans to serve in the U.S. Marines
Honor the history of the Montford Point Marines, who were the first African Americans to serve in the U.S. Marines during World War II. Hear from Montford Point Marine Association, Philadelphia Chapter 1 President Joseph H. Geeter and learn first-person accounts from original Montford Point Marines. Then, Chapter 1 Auxiliary members Karen Asper Jordon and Kenneth Scott will reflect on Cecil B. Moore and Floyd Aston, two Philadelphia Montford Point Marines who resided in North Philadelphia.
Tuesday, Feb. 23, 2 p.m.
Black Philly Artists Wikipedia Edit-a-thon
Use your keyboard to create, edit and expand the story of art history through communal updates of Wikidata and Wikipedia focusing on Black, Philadelphia-based artists. Both new and experienced editors are welcome.
The Black Philly Artists Wikipedia Edit-a-thon was created to improve the representation of African American artists online and the quality of information, including articles, biographies, references, images and citations. Mary Mark Ockerbloom will moderate the event as part of the Made in North Philly programming series. Register by 12 p.m. on Tuesday, Feb. 23, to participate.
Wednesday, Feb. 24, 1 p.m.
Chat in the Stacks: The Loss of Place, Part 2
Join part two of a panel discussion on strategies that are working to reclaim neighborhoods, build community and enact social justice impact initiatives. For more than a decade, Temple Libraries and the Faculty Senate Committee on the Status of Faculty of Color have hosted this dynamic series of panels, featuring faculty at the university.
Thursday, Feb. 25, 2:30 p.m.
Mary Rizzo: Black Poetry Talk
Attend a poetry talk with Mary Rizzo titled "Black Poetry Does": Chicory Magazine, Black Counternarratives, and Making Poetry Public History. This is part of the Urban History Speaker Series. Registration is required. 
Friday, Feb. 26, 2 p.m.
Black History Month Events at Temple Rome
Anti-Racism Work in Italy
Join a discussion with Angelica Pesarini and Marie Moïse from Razzismo Brutta Storia Associated Experts, who will give their insights on anti-racist work being done in Italy.
Monday, Feb. 8, 2 p.m. ET
Imagery as Activism: Blacks in Italy and the Art of Taking Space
Attend the opening of Imagery as Activism: Blacks in Italy and the Art of Taking Space, an exhibition featuring art and stories of modern fairy tales set in Italy, curated by Tamara Pizzoli. 
Tuesday, Feb. 9, 2 p.m. ET
Sounds of Black America
Tune into a live music performance by Charles "BLVK SamuRaI" Burchell, a multi-instrumentalist, producer, composer, educator, and diplomat.
Wednesday, Feb. 10, 2 p.m. ET
2020 From a Black Artist Lens
Get a peek into artist Boris Akeem Aka's work, focusing on the African diaspora in Italy and its comparison to the Black American experience. Aka is an Ivorian artist based in Rome. 
Tuesday, Feb. 23, 2 p.m. ET