Finals break with Temple pets
We interrupt your regularly scheduled program of studying, studying and more studying to bring you some Temple pets!
This story was updated on April 27, 2023.

With more than 35,000 students enrolled at Temple, and hundreds of thousands of others who've already flown from the nest, we know that Owls are everywhere. Having so many Temple-affiliated folks can only mean one thing—we have a lot of Temple pets, too. These cute, sometimes furry and always Temple-proud pets are here to make you smile while you cram for your next exam.
Cool down with winter memories and this dog.
We're all rooting for you!

Remember to smile! These finals will be over soon!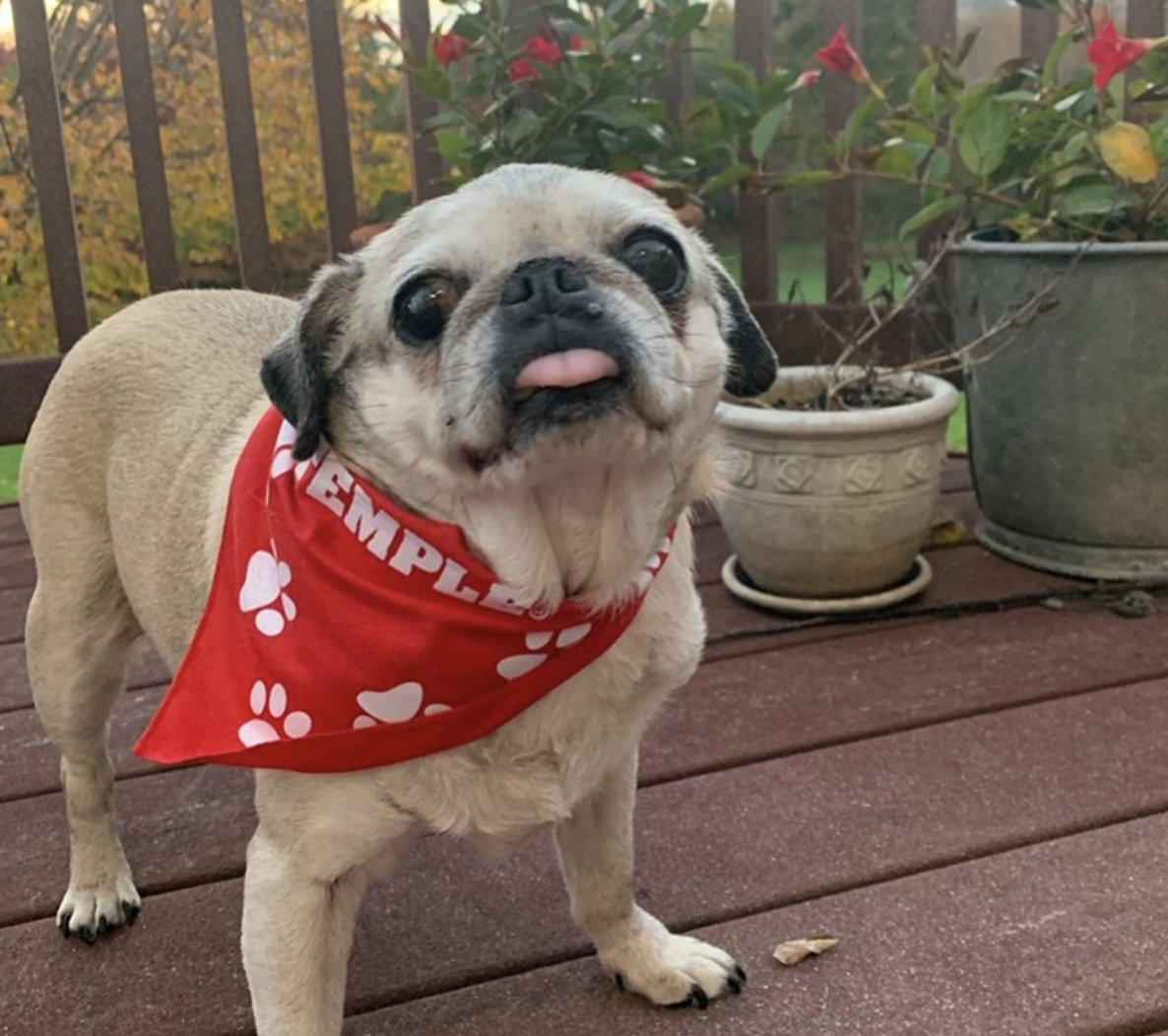 This guy knows where he's going.

Remember to #CherryOn, Owls—you got it!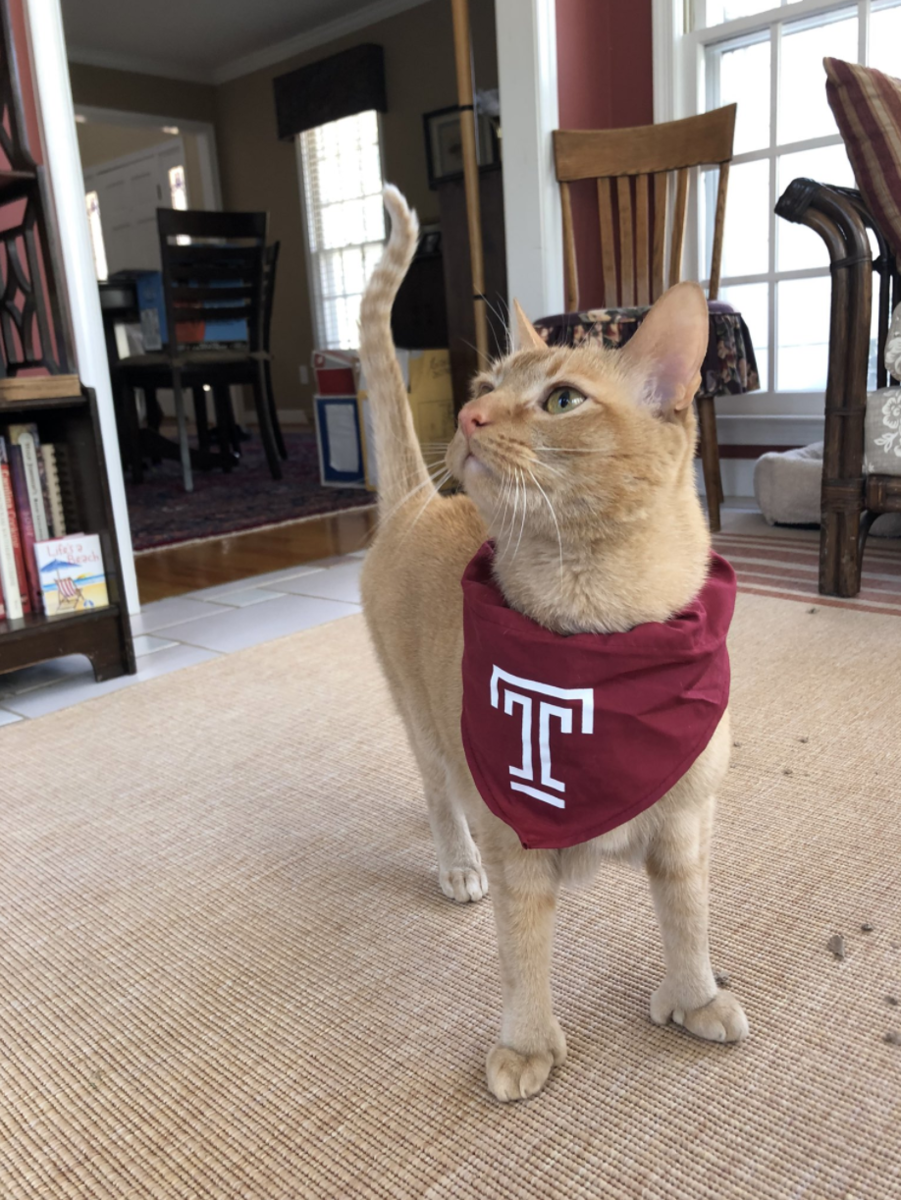 Follow this pup's idea—keep your head up! You'll get through this. (Remember, Owls—on the horizon are more beautiful summer nights like this one!)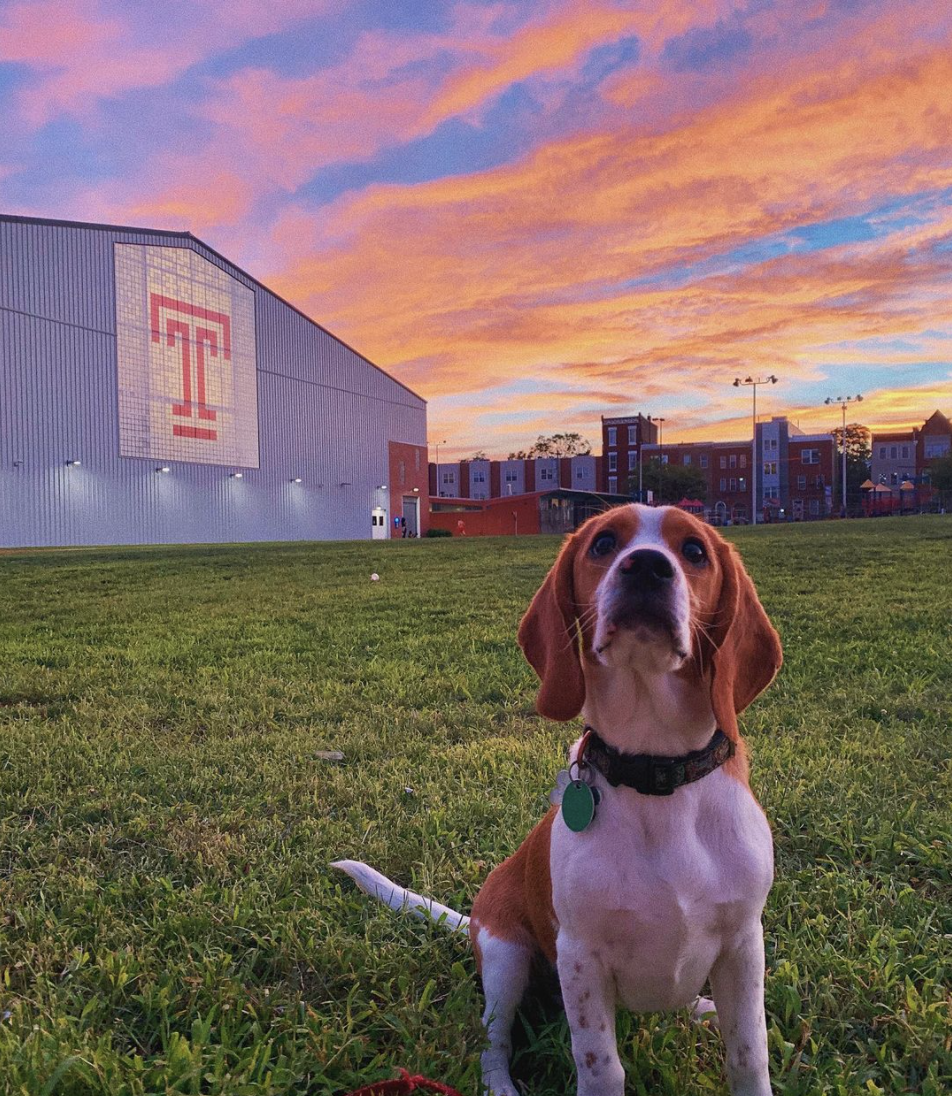 Keep working—or waddling—toward that finish line, Owls!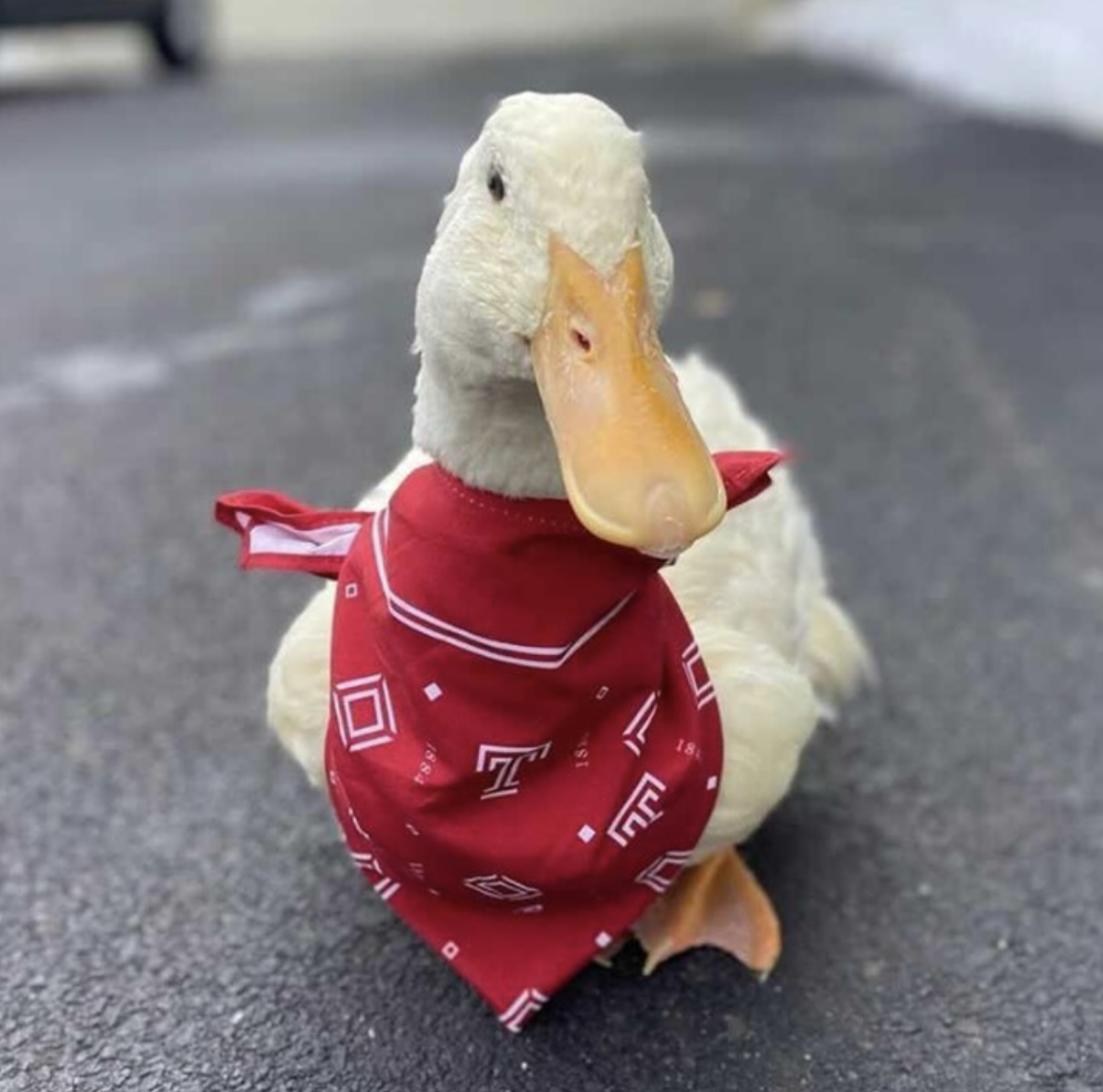 Keep your eyes on the prize.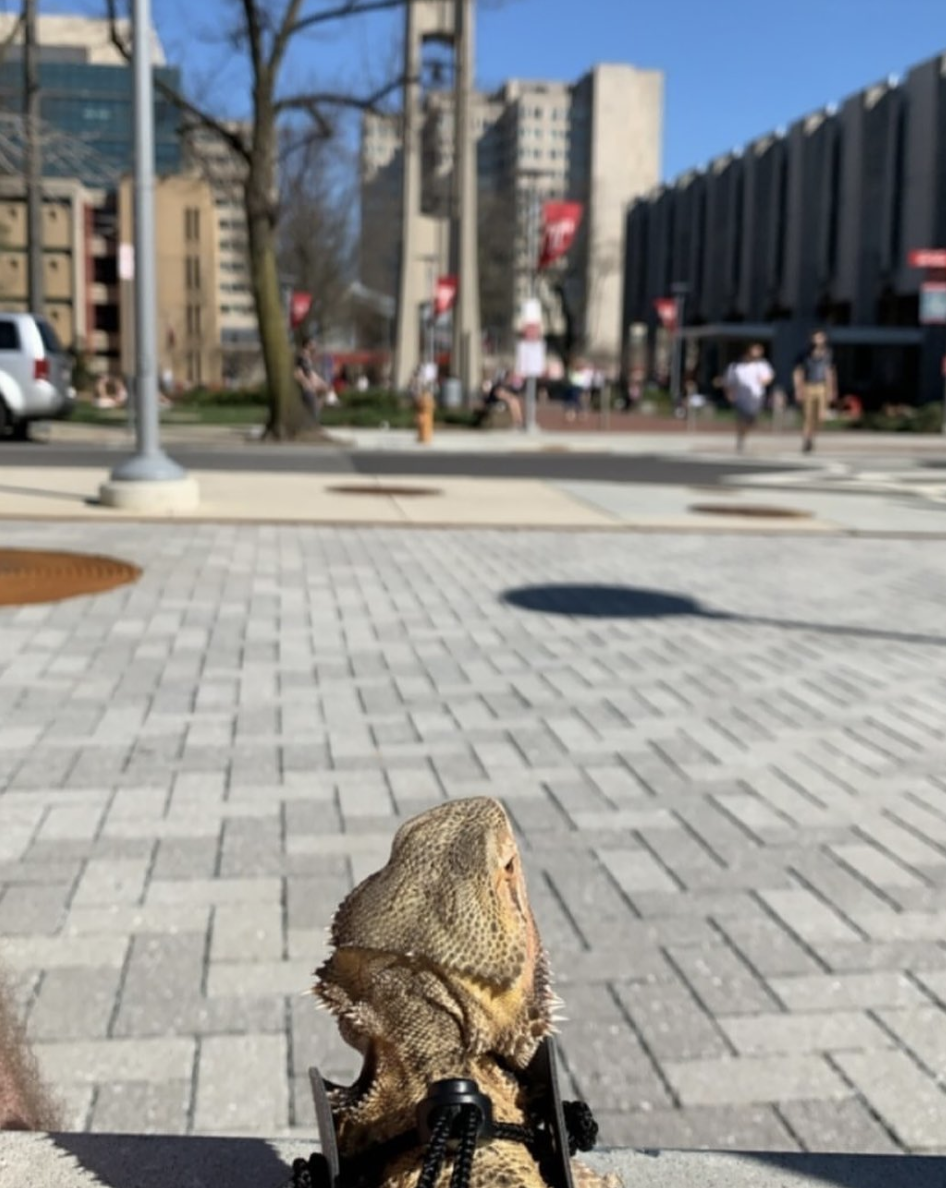 Then take a break on Beury Beach.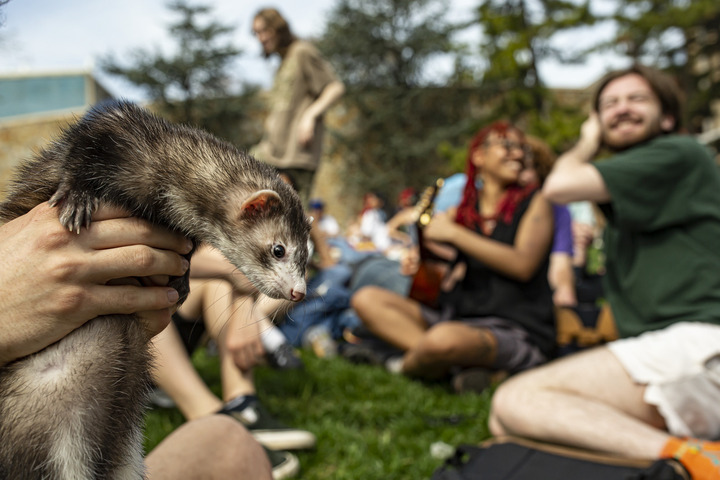 —Hannah Church